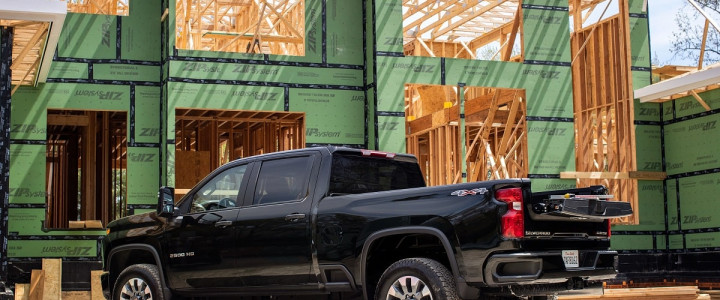 2023 Chevrolet Silverado
The 2023 Chevrolet Silverado is expected to bring small rolling changes to the Light-Duty Silverado 1500 model following the major refresh for the 2022 model year.
Meanwhile, the Heavy-Duty Silverado 2500HD and 3500HD models were initially set to receive a major refresh for 2023 – including new front and rear end designs, a new interior, along with potential powertrain updates – however, the product cycle is now behind by a model year due to complications brought on by COVID-19 and a shortage of superconductor chips. Additionally, the current HDs are performing extremely well in the market place.
The Medium-Duty Silverado 4500HD, 5500HD, and 6500HD trucks, on the other hand, are expected to receive minor changes and updates.
2023 Chevrolet Silverado Quick Facts

| | |
| --- | --- |
| Assembly Location | GM Flint Assembly in Flint, Michigan, USA and GM Fort Wayne Assembly in Fort Wayne, Indiana, USA |
| Body Style(s) | Light-Duty, Heavy-Duty, and Medium-Duty Pickup Trucks |
| Layout | Front-Engined, Longitudinal |
| Engine(s) | TBD |
| Transmission(s) | 6-Speed Auto, 8-Speed Auto, 10-Speed Auto |
| Drive Wheels | Rear-Wheel-Drive, Four-Wheel-Drive |
| Availability | U.S.A., Canada, Mexico |
| Predecessor | 2022 Chevrolet Silverado |
| Successor | 2024 Chevrolet Silverado |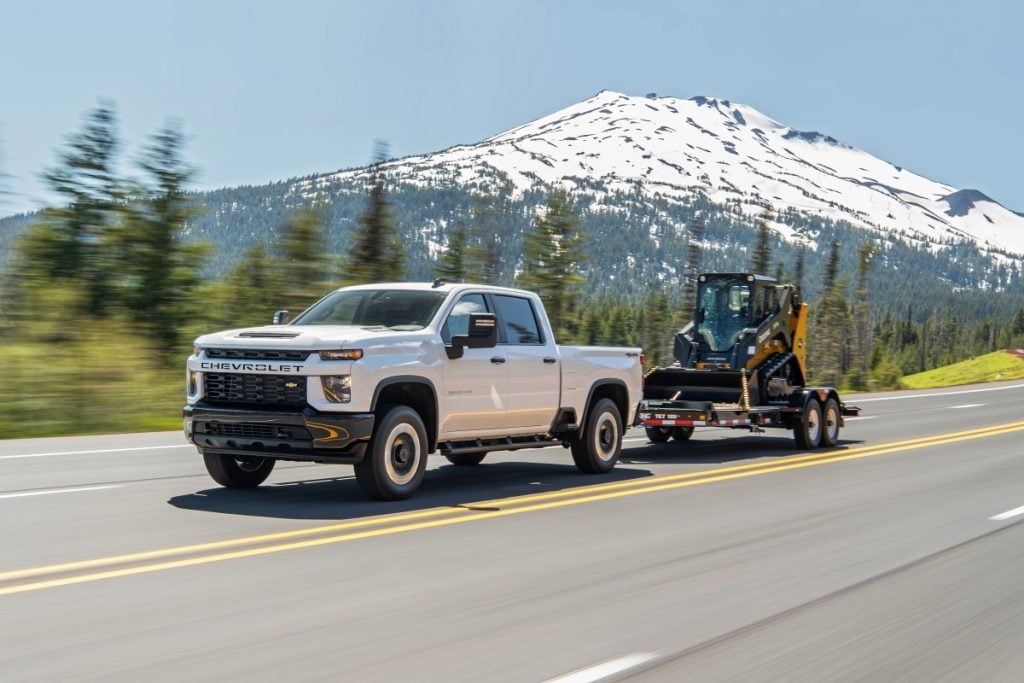 Changes, Updates, New Features
Coming soon.
Sales
See Chevrolet Silverado sales numbers for all markets, including the United States, Canada, Mexico, and South Korea.
Notes:
Chevy Silverado sales are comprised of all model variants, including light-duty (1500) models, heavy-duty (2500, 3500) models, and medium-duty (4500, 5500, 6500) models.
Information for market (country) specified.
Sales information compiled from various sources by GM Authority and Motrolix.
Gallery
Chevrolet Silverado 1500 Photos
Chevrolet Silverado HD Photos
Chevrolet Silverado Medium Duty Photos
Discussion
Discuss the 2023 Chevrolet Silverado in our Chevrolet forum.
Silverado News
0

The commercial truck has been a solid performer for the Bow Tie brand.

89

Only 2021 model year trucks are affected.
2023 Chevrolet Silverado Pages