2019 Chevrolet Silverado 2500HD
2019 Chevrolet Silverado 2500HD
The Chevrolet Silverado 2500HD (Heavy Duty) line of heavy-duty full-size pickup trucks receives several minor updates and changes for the 2019 model year.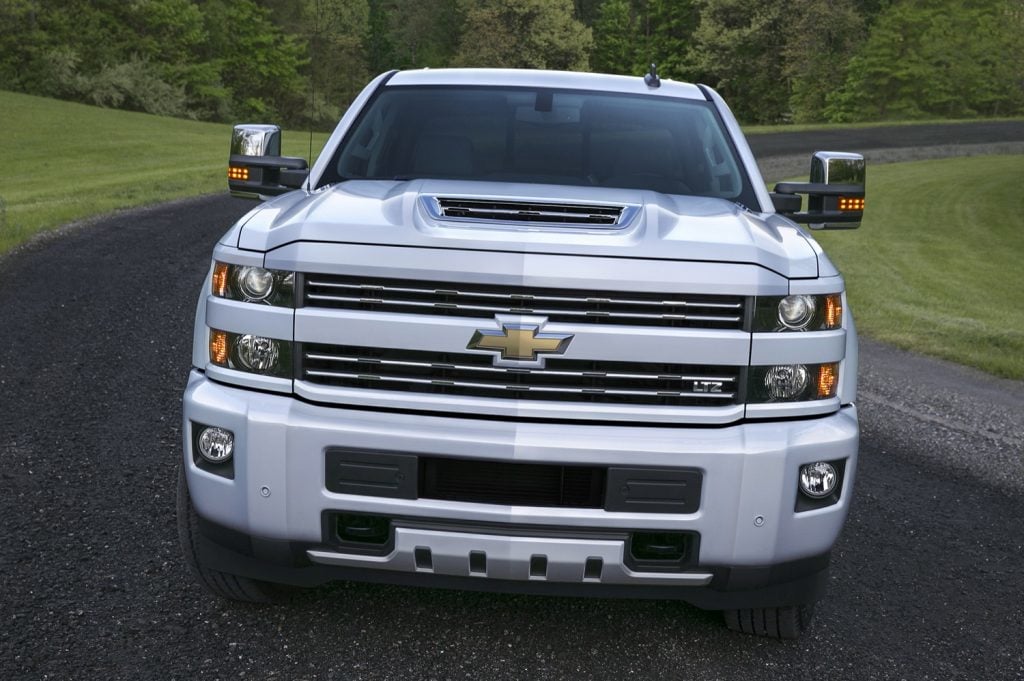 Changes, Updates, New Features
Model-Line
Deletion of two models
Long Box Regular Cab now only available on WT 4WD models
Exterior
Addition of Chrome grille with chrome mesh insert
Addition of one exterior color
Addition of Silverado HD Tribute Edition
Body Styles
The 2019 Silverado 2500HD is available as a heavy-duty full-size pickup truck with several cab and box configurations:
Regular Cab, Long Box
Double Cab, Standard Box
Double Cab, Long Box
Crew Cab, Standard Box
Crew Cab, Long Box
Powertrain
The 2019 Chevy Silverado 2500HD is offered with three engine choices:
Platform
Like all third-generation units of the Chevy Silverado HD, the 2019 Silverado 2500HD continues to ride on GM's GMT K2 platform shared with the GMC Sierra HD.
Production
The 2019 Chevrolet Silverado HD is assembled at the GM Flint Assembly plant in Flint, Michigan, USA.
In addition, the GM Oshawa Assembly in Oshawa, Ontario, Canada builds the last-generation K2 models through at least the end of the 2018 calendar year. Most recently, the Oshawa plant is currently only building Chevrolet Silverados. Production began with the Silverado HD in November. In the spring of 2022, Oshawa will begin producing Silverado 1500s, timed with the launch of the refreshed model announced earlier this year. This will make Oshawa the only GM plant to exclusively produce Silverado models, and the only plant making both light and heavy-duty trucks.
Availability
The 2019 Chevrolet Silverado 2500HD follows the regular GM model year rollover sequence, and launched in the third quarter of the 2019 calendar year.
Beyond 2019
The 2019MY is the final model year for the third-generation Chevrolet Silverado HD, as an all-new, fourth-generation HD model launches for the 2020MY: see 2020 Chevrolet Silverado HD.
Discussion
Discuss the Chevy Silverado 2500HD in our Chevrolet forum.
2019 Chevrolet Silverado 2500HD Pages