2015 Chevrolet Silverado Heavy Duty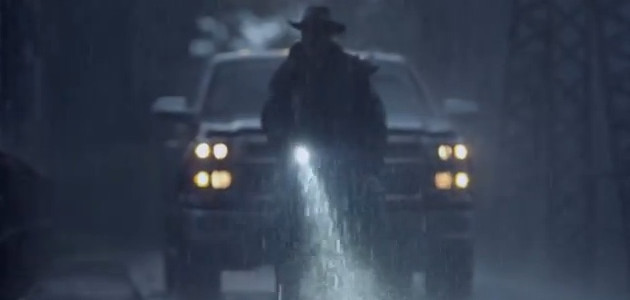 2015 Chevrolet Silverado Heavy Duty
The third-generation Chevrolet Silverado HD will expected to arrive as a 2015 model year vehicle in 2014. Initially, the 2015 Silverado HD will carry over the platform as well as the Duramax diesel powerplant and Allison transmission from the second-generation GMT900-based trucks, while sporting the styling of the all-new 2014 Silverado. Later on in its lifecycle, the third-generation Silverado HD will receive the new K2XX platform and a revised diesel engine.
Here is some information we've gathered about the 3rd-gen 2015 Silverado HD. This page is a continuous work-in-progress and will be updated on a regular basis as we count down to the announcement of the Silverado 2500 and Silverado 3500.
The trucks will be unveiled to the public on Thursday, September 26th at the 2013 Texas State Fair.
If you notice any inaccuracies, please let us know
here
.
The second-generation Silverado HD is already a very capable pickup truck and the third-gen model looks to build on that capability with several. Most notably, these include new styling and new technology, especially on the interior.
What
An updated Silverado Heavy Duty that is more modern inside and out.
Why
Chevrolet needs to stay relevant as the competition offers newer and more modern offerings.
When
We expect the next-generation Silverado HD to be unveiled at the 2013 Texas State Fair on September 26.
Initially, the 2015 Chevrolet Silverado Heavy Duty will continue using the GMT900 architecture from the last-generation Silverado HD while GM works to engineer the K2XX architecture to Heavy Duty standards and capacities. The third-generation HD truck will then be moved to the K2XX HD platform sometime around 2015 or 2016.
Specifications
Full specs TBA.
Powertrain
The 2015 Silverado HD is expected to offer the following engine choices:
6.2 liter EcoTec3 V8 L86
6.6 liter Duramax turbodiesel V8 LML
The 2015 Silverado HD is expected to sport similar exterior and interior styling to the light duty version of the all-new 2014 Chevrolet Silverado.
The interior of the 2015 Silverado 2500 and 3500 is expected to resemble that of the 2014 Silverado 1500, improving on technology and cabin materials compared to the second-gen model.
The next-gen Silverado HD will compete in the heavy duty truck segment against the:
2015 GMC Sierra Heavy Duty
Ford F-Series Super Duty
RAM 2500 and 3500
We expect the 2015 Silverado 2500 to continue carrying a base price of roughly $30,000, and be configurable all the way up to $60,000 for the most capable 3500 model.
The 2015 Silverado HD is widely expected to be available in late 2013 or early 2014.
The 2015 Silverado 2500 and 3500 will continue being made exclusively at GM's facilities in Flint, Michigan.
2015 Silverado HD photos not available at this time; we will update this page as soon as we have some official pictures.