Chevrolet Sail
The Chevrolet Sail is a subcompact vehicle marketed by General Motors since 2005 primarily in China, India, South America, Africa, and some countries in Southeast Asia. Since the beginning of 2018, the vehicle has also been sold in Mexico as the Chevrolet Aveo.
Currently, the Chevrolet Sail spans three generations, all of which trace their roots to China.
First Generation
The Chevrolet Sail was first introduced in China in February 2005. The launch coincided with the official launch of the Chevrolet brand in the Asian country.
However, a variant of the same vehicle had already been marketed in the Chinese market under the Buick brand since 2001. Along with the Chevy bow tie emblem, the Sail received improvements in both its exterior and interior design, retaining the sedan and station wagon body styles of the original model.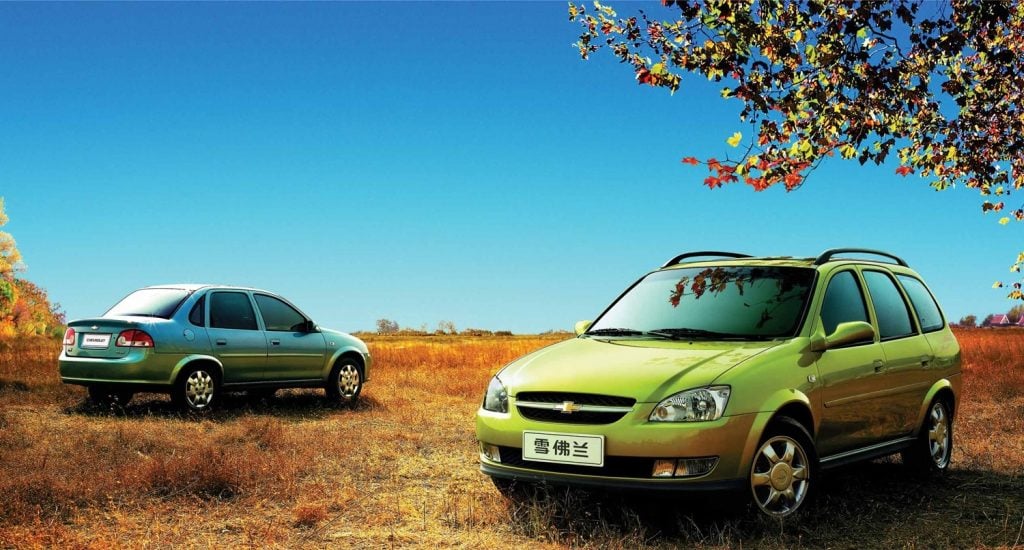 Basically, the first-gen Chevrolet Sail was a low-cost vehicle derived from the Opel Corsa B that was introduced almost a decade earlier in Europe. The first-generation Sail was manufactured in China until early 2009. However, it was introduced in Brazil and Argentina as the Chevrolet Classic a year later. The GM Alvear plant in Argentina manufactured the vehicle for various South American markets until October 31st, 2016.
Second Generation
The second generation Chevrolet Sail debuted in China on January 11th, 2010, as the first vehicle developed in that country by a joint venture between a Chinese domestic and foreign firms – Shanghai GM (today SAIC-GM). Available as a sedan and a five-door hatchback, the second-gen Sail was fully designed and developed by the Pan-Asia Technical Automotive Center (PATAC). In China, an electric Sail hatchback was offered, with limited availability.
The second-generation Sail was based on a local variant of the GM Gamma I platform, and was made available in more countries than the previous, first-gen model. The vehicle was produced at GM plants in Yantai (China), Halol (India) and Colmotores (Colombia). Although it was discontinued at the plants in China and India, the vehicle is still produced at the Colombian plant for the local Colombian market as well as some countries in South America as of 2019.
Second-Generation Chevrolet Sail Photos
Third Generation
The third generation Chevrolet Sail was revealed in November 2014 during the Guangzhou International Auto Show in China. The vehicle uses a local architecture known as SGM308, which GM developed for economy vehicles in conjunction with its joint venture partner, SAIC. Unlike the previous two generations, the third Sail is only offered in a sedan body style.
Like the previous model, the vehicle was completely designed and developed by PATAC.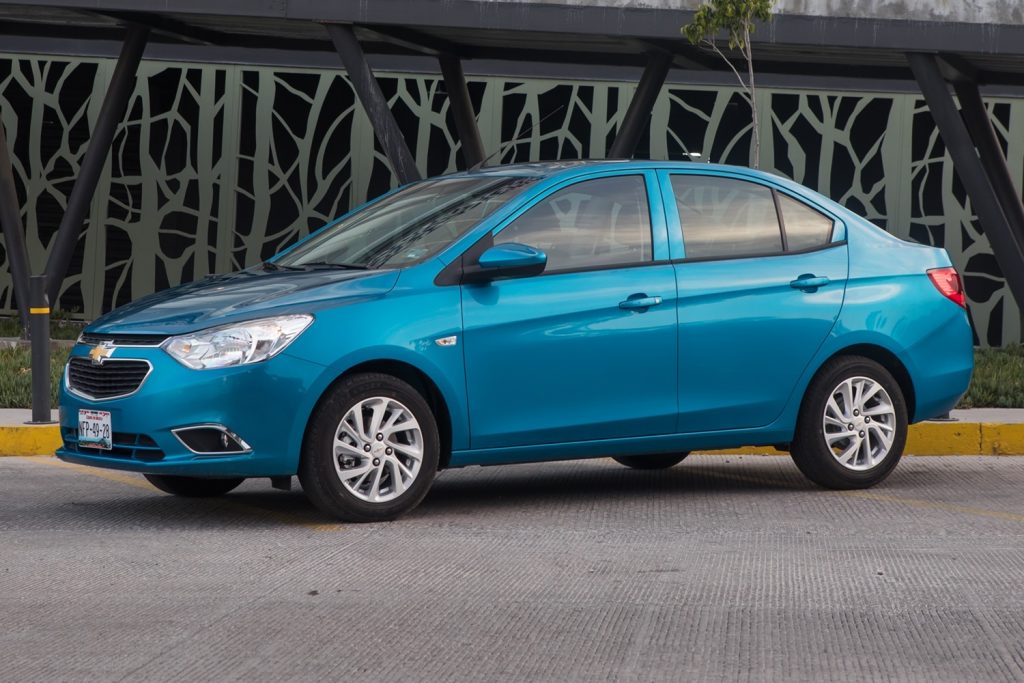 Since its introduction, this Sail continues to be manufactured at the Yantai plant in China. Since mid-2017, it has also been manufactured at the GM OBB plant in Ecuador. Additionally, the third generation Chevy Sail was introduced in Mexico as the Chevrolet Aveo, replacing the Daewoo-derived model.
More Chevrolet Sail Resources
Follow these links for more Chevrolet Sail information: