Chevrolet Prisma
The Chevrolet Prisma is a subcompact sedan marketed by General Motors in South America since 2006. The vehicle spans two generations, and each has been a sedan variant of two different Chevrolet hatchbacks: the Celta and the Onix.
The Prisma has seen varied levels of commercial success. The first-generation model had very little commercial success, since it was always overshadowed by other very similar sedans within the Chevrolet lineup, such as the Corsa and Classic. Meanwhile, the second-generation Prisma based on the Chevrolet Onix quickly became the best-selling model in its segment, while being the best-selling sedan in Brazil for several consecutive years.
The Prisma was completely developed by GM Brazil, made to the priorities of consumers in that country. As such, it is a vehicle that has only been sold in South America.
The Chevrolet Prisma will have spanned two generations before being discontinued.
First Generation
The first generation Chevrolet Prisma was shown for the first time in Brazil on October 1st, 2006, in conjunction with a facelifted Chevrolet Celta on the Prisma was based.
The Prisma was introduced to expand Chevrolet's range of economic vehicles in that country, as well as in South America as a whole.
Both the Prisma and Celta were derived from the Opel Corsa B, which at that time was more than a decade old. The Prisma was positioned as the second most economical sedan of the Chevrolet vehicle portfolio, between the Classic and the Corsa II (Brazilian version of the Opel Corsa C).
Production of the first-generation Chevrolet Prisma took place out at the GM Gravataí plant for six consecutive years, until assembly ended in October 2012.
Second Generation
The second-generation Chevrolet Prisma debuted on February 26th, 2013 as a sedan variant of the Chevrolet Onix hatch.
Both vehicles are based on the Gamma II platform and their design is exactly the same forward of the C-pillar, where the Prisma features a traditional sedan trunk with rather generous cargo space of 500 liters (17.66 cubic feet).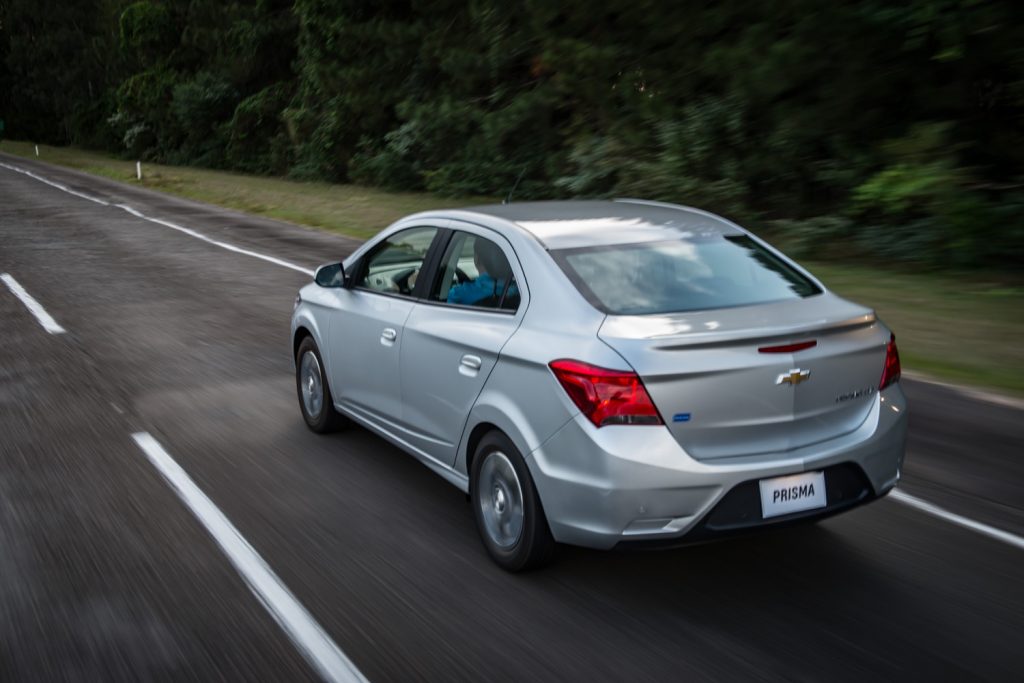 Initially, the second-generation Chevrolet Prisma was manufactured exclusively in the GM Gravataí plant by GM Brazil. But starting in 2017, when the second-gen Prisma received a midcycle refresh, two entry-level models began production at the GM São Caetano do Sul plant. This facility continues to produce the second generation Chevy Prisma, which will be sold alongside its replacement, the second-generation Chevrolet Onix Sedan.
Second-Generation Chevrolet Prisma Photos
Third Generation
The Prisma name will be phased out after the second-generation model ends production and the Prisma's successor will be the all-new Chevrolet Onix Sedan.
As such, there will not be a third-generation Chevrolet Prisma, with that model being renamed to Chevrolet Onix Sedan.
More Chevrolet Prisma Resources
Follow these links for more Chevrolet Prisma information: