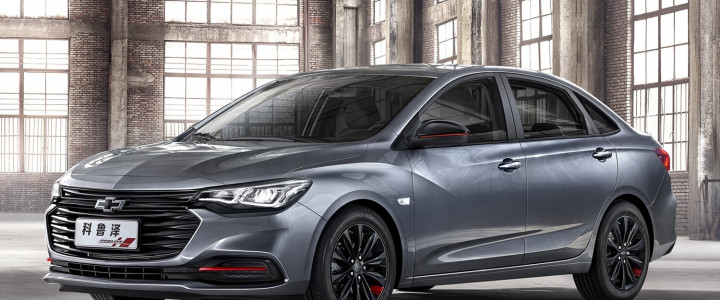 Chevrolet Monza
Chevrolet Monza is a line of cars produced by General Motors. The nameplate can refer to three distinct models with different origins, with each model having been marketed in a specific region of the world.
The Chevrolet Monza first emerged in the United States in 1974 as a subcompact vehicle with a 2 + 2 fastback body and a sporty character. GM took the Monza name from the namesake sub-model of the Chevrolet Corvair introduced in 1961, with the Corvair Monza being one of the most popular trim levels of the Corvair lineup.
North American Model
The original Chevrolet Monza was introduced in North America for the 1975 model year, as one of the cars derived from the GM H-body rear-wheel drive platform.
This first Monza included four and six-cylinder engines as standard, while offering V8 engines for the more powerful versions. Although it debuted with a 2 + 2-seat fastback body, it was also offered as a two-door station wagon and coupe.
During its only generation of six model years (1975-1980), a total of 731,504 units of the Chevy Monza were produced. The vehicle was manufactured at the GM Lordstown plant and at the GM Sainte-Thérèse plant. Since then, GM has either shut down and/or sold both plants.
South American Model
The second iteration of the Chevrolet Monza emerged in Brazil in 1982, two years after GM discontinued the North American model. Unlike the original model, this Monza was a front-wheel drive vehicle based on the third-generation Opel Ascona. It featured four and six cylinder engines.
The Brazil-produced Monza was only marketed in South American countries. As such, it was a D-segment model offered in three body styles: hatchback, sedan, and coupe. This second iteration of the Chevrolet Monza also spanned a single generation, though its run was much longer than the first model for North America. Production ended in 1996. During its 14-year history, it received several updates, both aesthetic and mechanical.
Chinese Model
The 2019 Chevrolet Monza debuted in China on November 15th, 2018, representing the first time the Monza nameplate was used in China.
This third  iteration of the Monza is a traditional, compact-sized sedan based on the GM-PATAC K platform. It's powered by two turbo-charged three-cylinder engines – a 1.0L and 1.3L.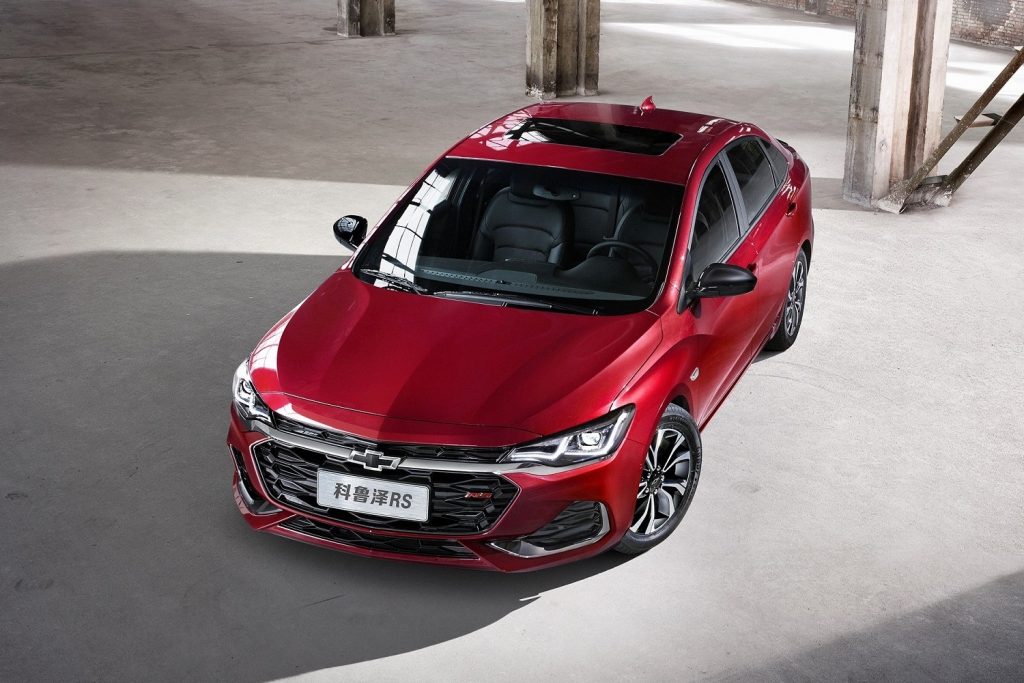 This generation of the Monza will only be marketed in the Chinese market, where it is positioned one level below the Chevrolet Cruze.
This model's existence is noteworthy given that its introduction saw GM start up the Chevrolet Monza name, some 22 years after the nameplate was discontinued in South America.
Third-Model Chevrolet Monza Photos
More Chevrolet Monza Resources
Follow these links for more Chevrolet Monza information: