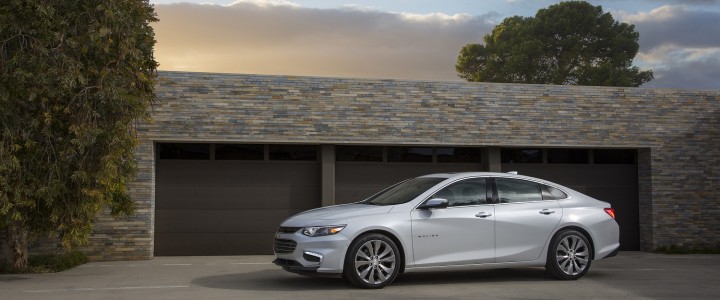 2017 Chevrolet Malibu
We expect the Chevy Malibu family to receive several changes and updates for the 2017 model year.
Following is speculative and unconfirmed information about the 2017 Chevy Malibu. This page is a continuous work-in-progress and will be updated on a regular basis as we await official details from General Motors and Chevrolet.
If you notice any inaccuracies about the information provided, have recommendations, or suggestions to share, please let us know here.
Now that Chevrolet has launched the all-new, ninth-generation Malibu for the 2016 model year, we expect the midsize sedan to receive new colors and changes to equipment/trim levels for the 2017 model year.
Official 2017 Malibu changes and updates are not available at this time. We expect GM to release them in the summer or fall of 2016, and will update this section then.
Though many are hoping for Chevrolet to offer all-wheel drive on the 2017 Malibu, we unfortunately have not seen any evidence of the option coming to market for the vehicle.
2017 Chevrolet Malibu Pages