Chevrolet Joy
The Chevrolet Joy is a subcompact vehicle that General Motors markets in South America since the end of the 2019 calendar year. Basically, the Joy is a renamed first-generation Chevrolet Onix. The Joy was introduced as the brand's entry-level vehicle in Brazil when Chevrolet introduced the second-generation Onix in hatchback and sedan body styles. The hatchback is called the Joy, while the Sedan is called Joy Plus.
The "Joy" name was initially introduced in 2016, when Chevrolet introduced the mid-cycle refresh of the first-generation Onix and Prisma (the sedan variant of the first-generation Onix) in 2016. At that time, the Joy name was used on the entry-level trim level of the Onix and Prisma, with the Prisma being the sedan variant of the Onix.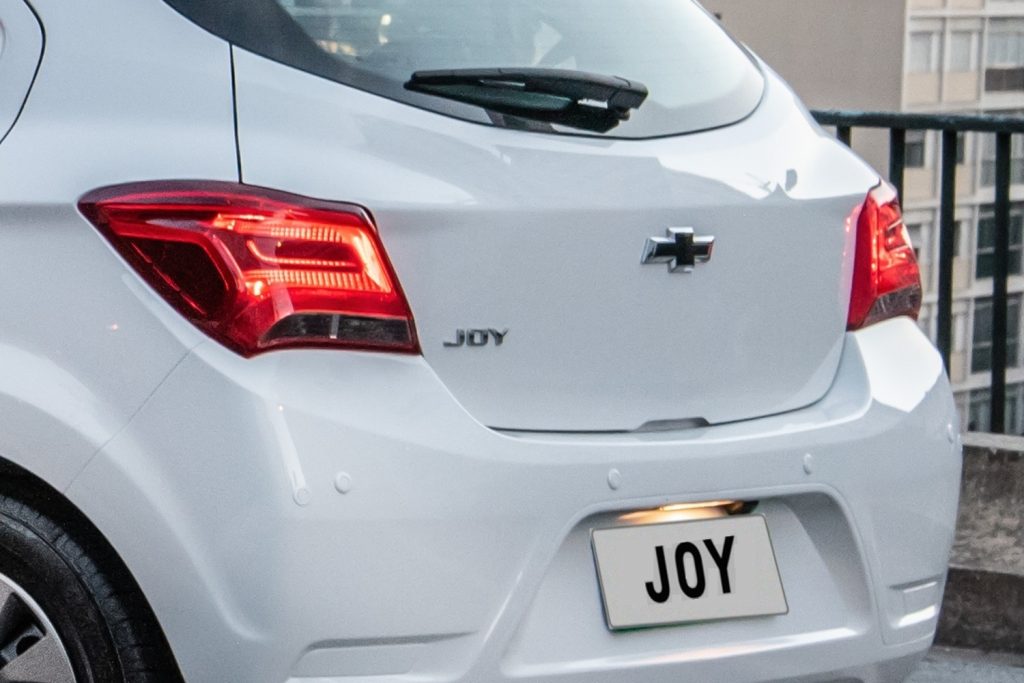 After the arrival of the all-new, second-generation Chevrolet Onix (hatchback) and Onix Plus (sedan) in September 2019, GM decided to repurpose the "Joy" moniker, using the name to identify entry-level models of the first-generation Onix and Prisma for the Brazilian market. The strategy enables Chevrolet to create a clear distinction between the all-new, second-gen Chevrolet Onix and the first-generation models, which GM will continue producing and selling due to their widespread acceptance in South America. What's more, this change in nomenclature represents the discontinuation of the Prisma nameplate, which was used to identify the sedan variant of the first-gen Onix.
Currently, the Chevrolet Joy spans one generation and is only marketed in selected markets of South America.
First Generation
The Chevrolet Joy went on sale in Brazil in October 2019, as a model year 2020 vehicle. Along with the name change, the 2020 Chevrolet Joy adopted the visual enhancements to the front and rear ends that were made to the first-generation Onix three years prior, during its midcycle enhancement update. As such, the new features of the Onix Joy include the grill, headlights, hood, boot lid, tail lights and both front and rear bumpers.
Being the renowned first-generation Onix, the Chevrolet Joy continues to ride on the GM Gamma II platform. The Joy (hatchback) and Joy Plus (sedan) offer a single combination for the powertrain – a naturally-aspirated 1.0L four-cylinder engine making 80 horsepower that's mated to a 6-speed manual transmission.
Both body styles of the Chevrolet Joy are produced at the GM São Caetano do Sul plant in Brazil primarily for the Brazilian market. That said, GM can also make the vehicle available for sale in other markets across South America.
Chevrolet Onix-Joy Lineup History

| | First-Generation | Second-Generation | First-Gen After Second-Gen Introduction |
| --- | --- | --- | --- |
| Hatchback | Onix | Onix | Joy2 |
| Sedan | Prisma | Onix Plus1 | Joy Plus2 |
In some markets, such as Brazil. The sedan is marketed in other markets simply as "Onix"
In Brazil only
More Chevrolet Joy Resources
Follow these links for more Chevrolet Joy information: