2018 Chevrolet Cruze Updates, Changes, New Features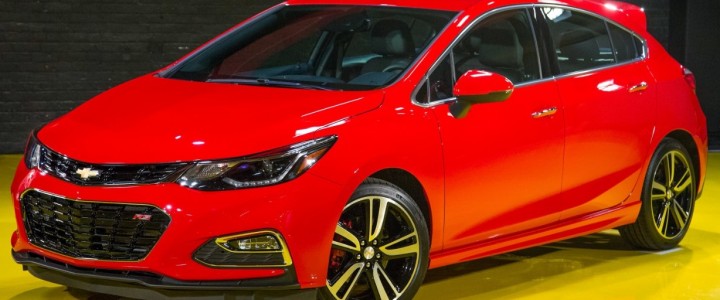 2018 Chevrolet Cruze Updates, Changes, New Features
The 2018 Chevy Cruze gets a few minor changes and updates for, the most notable of which is the introduction of the 1.6L turbo-diesel engine for the hatchback body style.
On the outside, the 2018 Cruze loses two exterior colors while gaining one new one:
Deleted Colors
Orange Burst Metallic
Tungsten Metallic
New Color
Satin Steel Gray Metallic
What's likely the biggest change is the addition of two trim levels to the Cruze Hatchback — the LT Diesel Manual Hatchback (model 1SG) and LT Diesel Automatic Hatchback (model 1SH), the new trims contain the 1.6L LH7 diesel engine mated to either a six-speed manual or nine-speed automatic transmission. Regardless of transmission, the Cruze Diesel makes 137 horsepower and 240 pound-feet of torque, delivering 52 MPG highway.
Lastly, the trial period of the OnStar Guidance Plan changes to Guidance Plan Limited Trial Service. This is a change in name and does not impact the features or functionality of the three-month trial period.
The updates and changes described here are specific to the U.S. market and may be different for other markets.
RPO Changes & Updates
Following are GM's official RPO-level changes and updates for the 2018 Chevrolet Cruze:
Deletions
(GGQ) Orange Burst Metallic exterior color
(GXG) Tungsten Metallic exterior color
New Features
(1SG) LT Diesel Manual Hatch equipment group and (1SH) LT Diesel Auto Hatch equipment group on 1BT68 model
(G9K) Satin Steel Gray Metallic exterior color
Changes
(UE1) OnStar changes from Guidance Plan for 3 months to Guidance Plan Limited Trial Service