2017 Chevrolet Cruze Sedan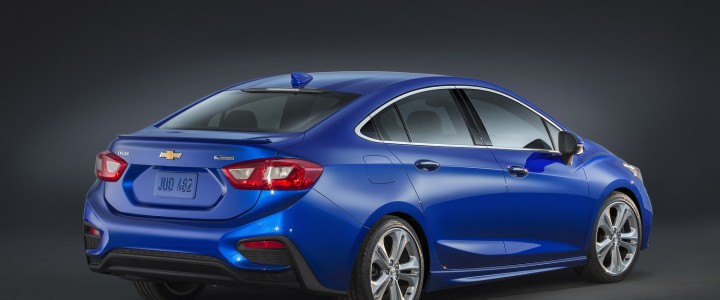 2017 Chevrolet Cruze Sedan
One year after its launch, the North American-market Chevrolet Cruze Sedan is expected to receive a few minor changes and updates for the 2017 model year.
Following is speculative and unconfirmed information about the 2017 Chevy Cruze sedan. This page is a continuous work-in-progress and will be updated on a regular basis as we await official details from General Motors and Chevrolet.
If you notice any inaccuracies about the information provided, have recommendations, or suggestions to share, please let us know here.
We expect the 2017 Chevrolet Cruze sedan to deliver the following changes and updates:
New exterior colors
Revised equipment groups and associated features
New accessories and LPO-level features
Possible diesel engine option in a rumored 2017 Chevy Cruze diesel
The 2017 Cruze sedan will continue to compete in the mainstream compact sedan segment agains the following vehicles:
Ford Focus Sedan
Hyundai Elantra Sedan
Kia Forte Sedan
Mazda3 Sedan
Volkswagen Jeetta
Honda Civic Sedan
Toyota Corolla
Dodge Dart
Mitsubishi Lancer
Nissan Sentra
We expect the 2017 Chevy Cruze sedan to continue being built at GM's Lordstown, Ohio plant alongside the 2017 Cruze hatchback.