2017 Chevrolet Cruze (China)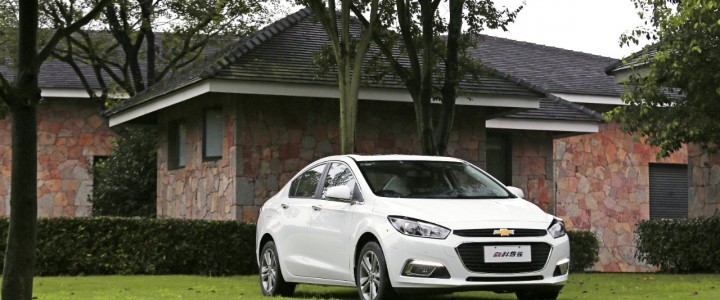 2017 Chevrolet Cruze (China)
The 2017 Chevy Cruze is a line of mainstream compact vehicles from General Motors' Chevrolet brand.
For the 2017 model year, we expect the Chevy Cruze to receive several changes and updates.
Starting with the 2016 model year, the Cruze nameplate is split up into two different yet related models — the one sold in North America and the model sold in China. This article is about the Chinese-market Chevy Cruze.
Following is speculative and unconfirmed information about the 2017 Chevy Cruze for the North American market. This page is a continuous work-in-progress and will be updated on a regular basis as we await official details from General Motors and Chevrolet.
If you notice any inaccuracies about the information provided, have recommendations, or suggestions to share, please let us know here.
Now that Chevrolet has launched the all-new, second-generation Cruze in China, we expect the compact car to receive the following updates for the 2017 model year:
New colors and changes to equipment/trim levels

Possible five-door hatchback variant
Possible diesel engine for the 2017 Cruze Diesel
The Chinese-market Cruze is based on the same D2XX platform as its North American-market sibling, but is shorter and less premium in appearance and features. We believe that it's possible for Chevrolet to introduce the North American-market Cruze in China and sell it alongside the Chinese-market model for the 2017 model year.
The strategy would not be a first for GM, as the automaker's Buick brand already employs this strategy with the new Buick Excelle GT and 2016 Buick Verano.