Mid-Engine Corvette Release Date & Availability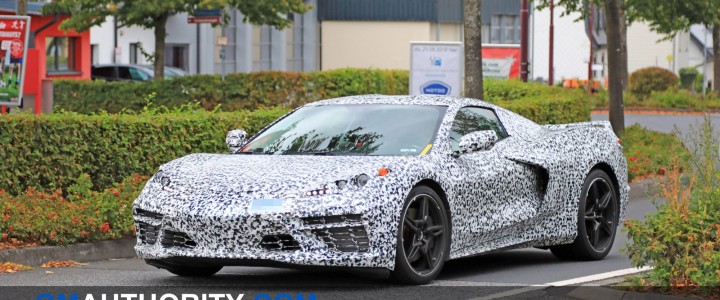 Mid-Engine Corvette Release Date & Availability
The mid-engine Corvette release date for the U.S. market is expected to be between July 2019 and September 2019, based on GM Authority's projections not confirmed by Chevrolet.
Reveal
We expect the mid-engine Corvette to be presented to the world during a private event on July 18th, 2019.
Production
The mid-engine Corvette will be assembled at the GM Bowling Green plant, located in Bowling Green, Kentucky, USA. The plant has been home to the Corvette since 1981.
Availability
We expect the future mid-engine Corvette to be available in global markets, including North America, South America, Europe, the Middle East, Russia and the CIS, China, Korea, and Japan.
2019 Mid-Engine Corvette Pictures