Chevrolet Corvette E-Ray
Corvette E-Ray is believed to be a variant of the all-new mid-engine Corvette C8.
Evidence
It all started when GM Authority discovered that General Motors filed two applications to register "Corvette E-Ray" and "E-Ray" as trademarks with the United States Patent and Trademark Office.
The automaker's December 16th, 2015 applications specify that the marks will be used to name goods and services in the category of "motor land vehicles, namely, automobiles".
In addition, the fact that most super cars are adding an optional electrified or hybrid powertrain to their lineup – such as Porsche (918), BMW (i8), and Acura (NSX) – serve as a further indication that the Corvette should gain an electrified powertrain to keep up from a competitive standpoint.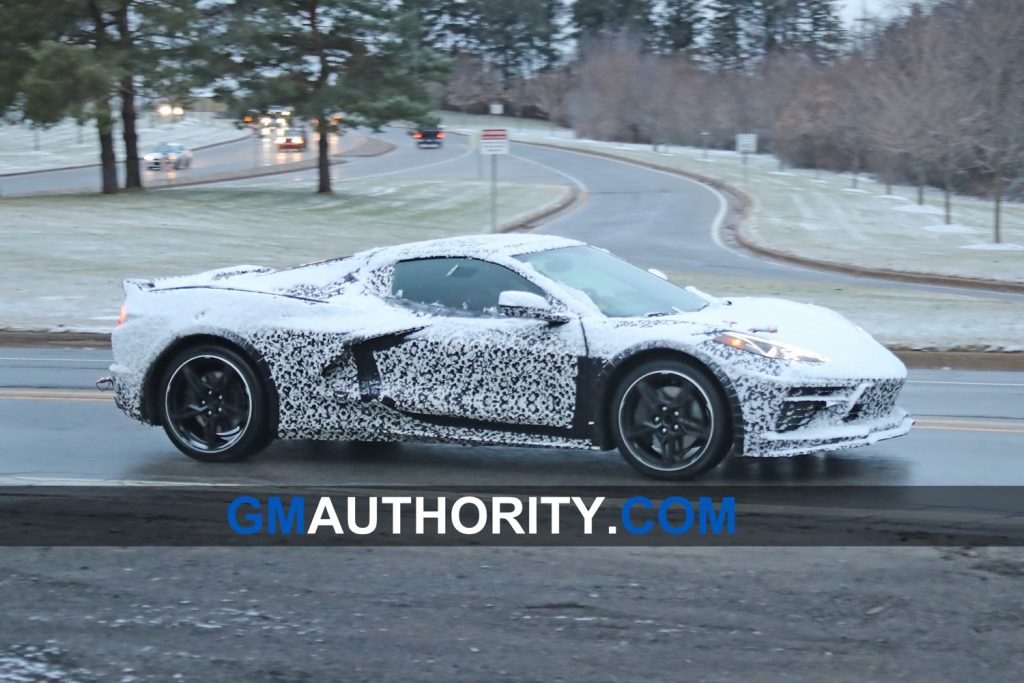 Expectations
Following is what we expect from the Corvette E-Ray:
A variant of the Corvette C8 with an electrified powertrain, with an electric drive unit located in the front cargo area plus four 1.94 kWh batteries located in the middle of the car. Peak output of the hybrid system is expected to be around 85 kW (115 horsepower) and 111 pound-feet of torque, with some rumors pointing to the electric motor being able to spin to 16,000 RPM.
The hybrid system will be mated to the atmospheric 6.2L V8 LT2

gasoline engine good for 490 horsepower that powers the 2020 Corvette Stingray today.

Total system power is expected to be in the vicinity of 600 horsepower, focused on improving performance rather than on efficiency.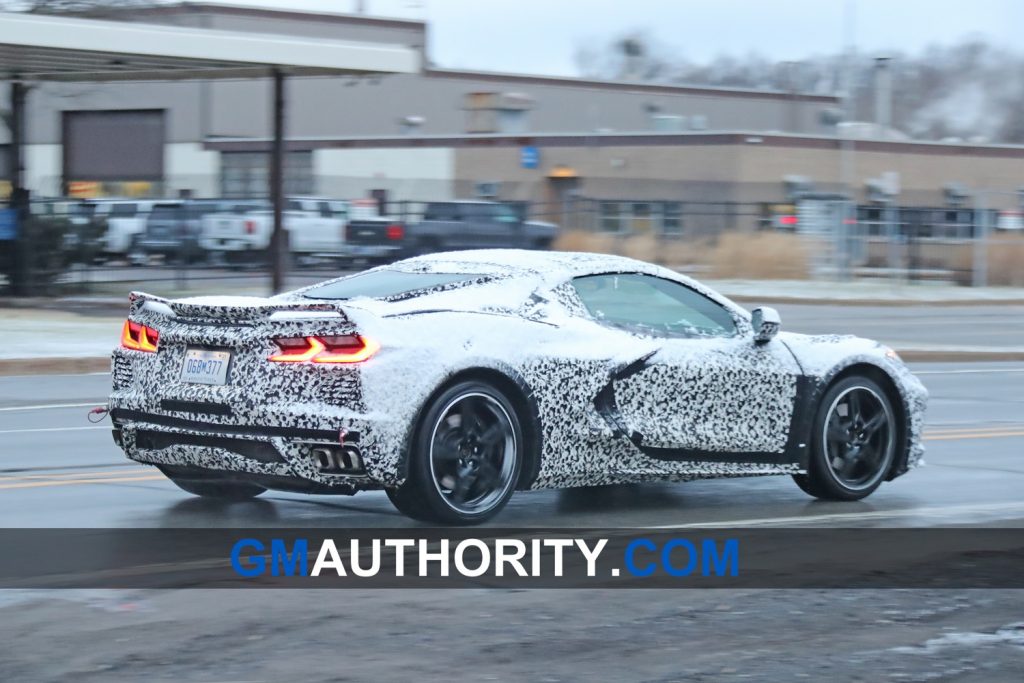 Spy Shots
Prototypes of what is believed to be the Corvette E-Ray have been caught undergoing testing, including:
Availability
The hybrid Corvette E-Ray is expected to launch either in late 2020 or early in the 2021 calendar year. It's expected to be available as a Coupe (with the removable roof panel) or as a hard-top convertible.
Discussion
Discuss the Corvette E-Ray in our Chevrolet forums.
News
Follow GM Authority's coverage of Corvette E-Ray news, Corvette news and mid-engine Corvette news.