Chevrolet Corvette Electric
Chevrolet Corvette Electric
The Chevrolet Corvette Electric, also referred to as the Corvette EV or Corvette E, is an upcoming line of sporty electric vehicles that will expand the Corvette brand into uncharted territory. In fact, the term Electric Corvette can refer to three body styles – a four-door sedan, a four-door crossover SUV, or a two-door coupe and convertible. The first of these models – the electric sedan – is set to launch in 2026.
Following is speculative and unconfirmed information about the upcoming range of Corvette Electric vehicles. This page is a continuous work-in-progress and will be updated on a regular basis as we await official details from General Motors and Chevrolet.
If you notice any inaccuracies about the information provided, or have edits to suggest, please let us know here.
Corvette Electric Summary
,Corvette EV Sedan,Corvette EV Crossover/SUV,Corvette C9
Assembly Location:,"GM Lansing Grand River, MI, USA","GM Lansing Grand River, MI, USA","Bowling Green, KY, USA"
Body Style:,Four-door sedan,Four-door utility,"Two-door coupe, convertible"
Platform:,BEV Prime,BEV Prime,TBD
Powertrain:,"Ultium Batteries, Unique Ultiium Drive Motors","Ultium Batteries, Unique Ultiium Drive Motors","Ultium Batteries, Unique Ultiium Drive Motors"
Drive Wheels:,RWD / AWD,RWD / AWD,RWD / AWD
Market Availability:,Global,Global,Global
Launch Availability:,2026 calendar year,2027 calendar year,2027-2028 calendar year

Models & Timing
The Corvette Electric lineup is expected to include three models.
The first will be a Corvette Electric Sedan that's generally similar in scope to the Porsche Taycan and Tesla Model S. This vehicle will aim to deliver high levels of performance as well as space for four-passengers and their luggage. This model is expected to launch during the 2026 calendar year.
The second Corvette Electric Crossover (otherwise known as SUV) will essentially be a higher-riding, high-roofed version of the Sedan. Contrary to what the term "SUV" might convey, this will be a sporty offering that will aim to take on the likes of the Lamborghini Urus, Porsche Cayenne, and Ferrari Purosangue, albeit in EV form. This model is expected to launch a year after the Corvette Electric Sedan.
The third Corvette EV will be a two-door coupe and convertible, which will be the direct successor of the internal combustion powered Corvette. This one will be the last to launch, and timing is a bit murky. Our sources currently put it at launching during the 2027 – 2028 calendar years.
Note that the exact names of these models can and likely will differ once the models come to market. However, we do know that they will all carry the Corvette brand.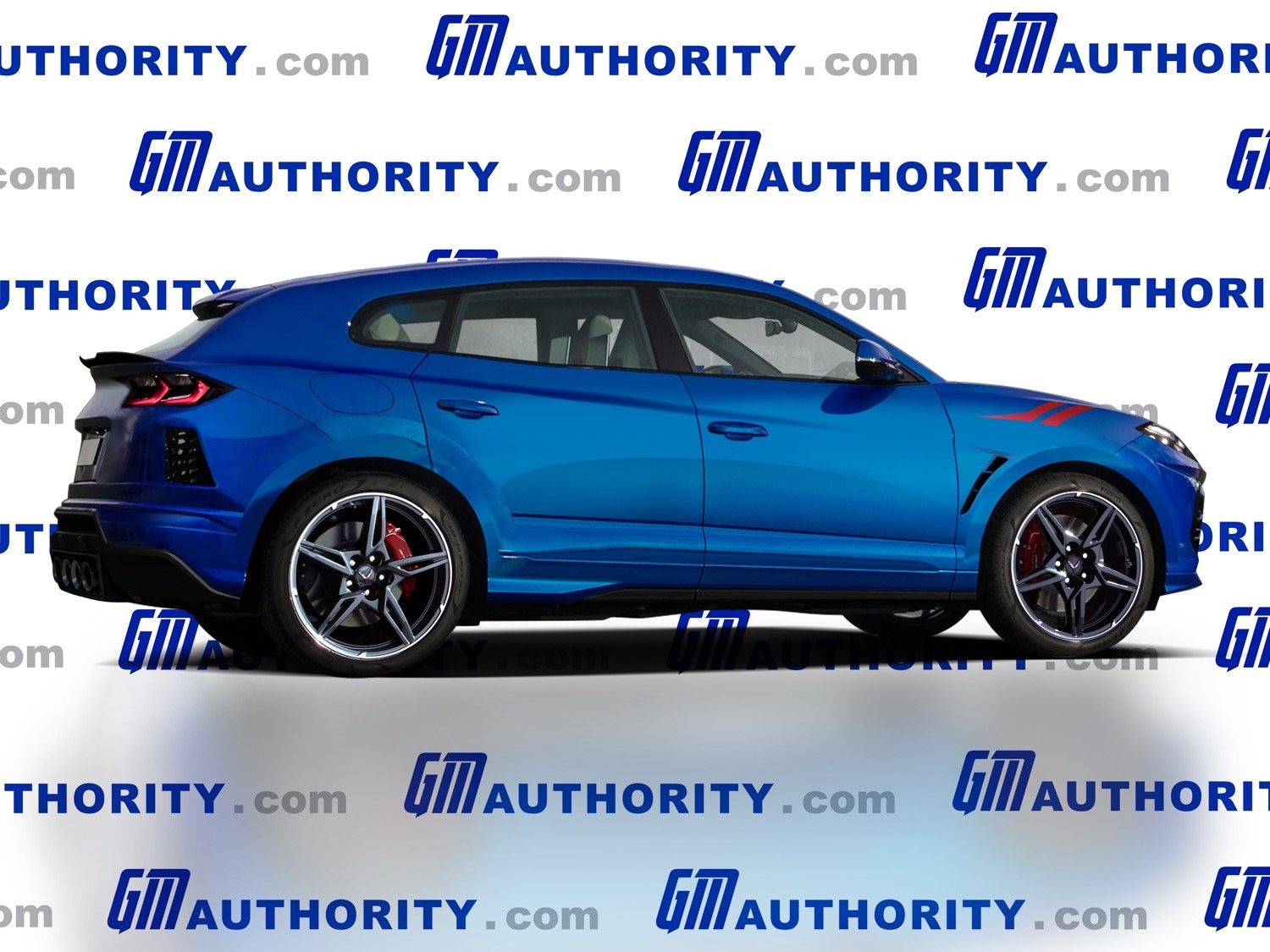 We should also mention that GM Authority has seen reports of the Corvette crossover being the first to launch as a 2025 model. From what we know, this is inaccurate and will not be the case.
Platform
The Corvette Electric Sedan and Crossover/SUV will be based on a new GM platform rumored to be known internally at GM as BEV Prime. This architecture will be similar but also notably different from the BEV3 skateboard-style electric vehicle platform, which underpins the likes of the Cadillac Lyriq, Chevrolet Blazer EV and Equinox EV, as well as a myriad of other vehicles.
For starters, BEV Prime will be a premium-level architecture, developed from the get-go to underpin high-performance electric vehicles that are in need of more beneficial levels of weight distribution, chassis components, and suspension technologies. To that end, we're hearing that BEV Prime is being developed with a particular focus on chassis performance. Note that BEV Prime will also be used by several other GM models, including Cadillac electric sedans.
As for the two-door electric Corvette model, it will likely be based on an even more unique variant of this BEV Prime architecture.
Powertrain
The EV Corvettes will derive power from the latest generation of the GM Ultium modular battery packs sending power to Ultium Drive motors.
Corvette Brand Expansion
The introduction of these Corvette EV models will, for the first time ever, expand the legendary Corvette brand name to vehicles that have more than two doors.
This strategy will be somewhat analogous to that of Porsche, which has used the DNA from the 911 to successfully expand into crossover SUVs over the past two decades with the Cayenne and Macan. Porsche has also recently expanded into sedans and even wagons with the Panamera (sedan) and its wagon variant, the Panamera Gran Turismo. The German automaker followed up the Panamera with an electric successor, the Taycan.
Similarly, Lamborghini expanded into the utility vehicle space with the Urus crossover, while Ferrari is expanding into utilities with the aforementioned Purosangue. Even Aston Martin (DBS), Alfa Romeo (Stelvio, Tonale) and Maserati (Grecale, Levante) have all embraced the crossover game.
Meanwhile, the two-door coupe and convertible models will succeed the Corvette C8, completing the sub-brand's electric vehicle migration. It's worth noting that the success of the C8 and the launch of the sedan and crossover SUV models indicate that Chevrolet will be in no particular rush to introduce this model.
Corvette E-Ray, Zora
Though GM Authority readers likely known this already, we feel obliged to note that new Corvette C8 E-Ray is not an electric vehicle; instead, it's a hybrid that combined GM's LT2 gasoline internal combustion engine with an electric battery pack and motor.
Similarly, the upcoming Corvette C8 Zora – the eventual range-topper of the Corvette C8 family named after early Corvette engineering chief Arkus-Duntov, expected in 2025 or 2026 – will mate a twin-turbo 5.5L V8 LT7 engine (from the C8 ZR1) with an electric battery.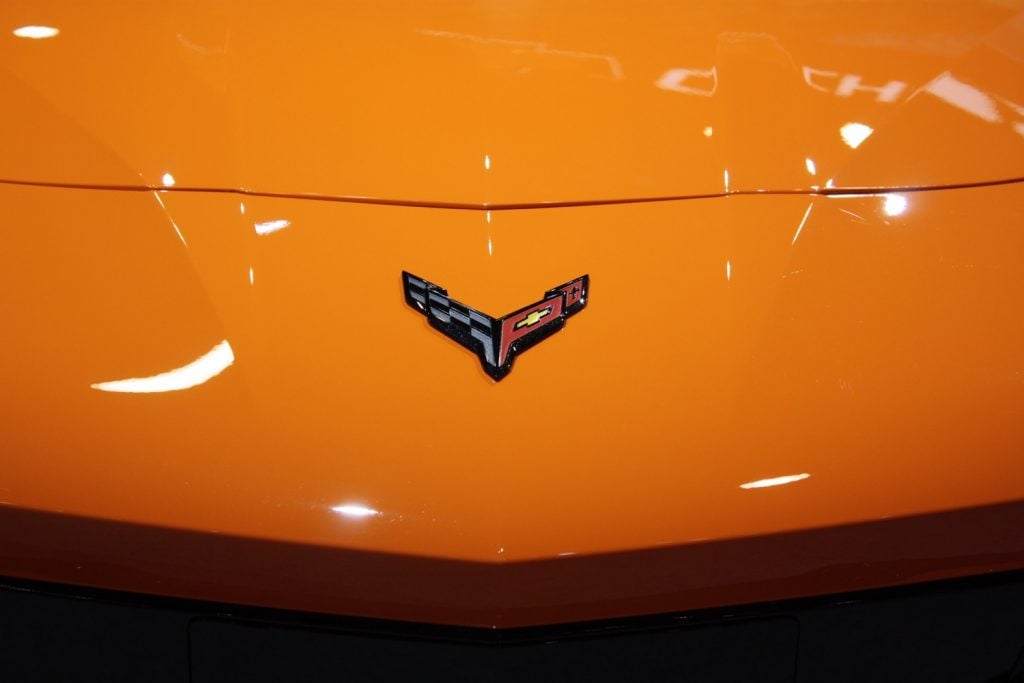 Discussion
Discuss the Chevrolet Corvette Electric in our Chevy forums.
Corvette Electric News
4

Set to be officially showcased next month.

3