Chevrolet Corvette C8 (Eighth Generation)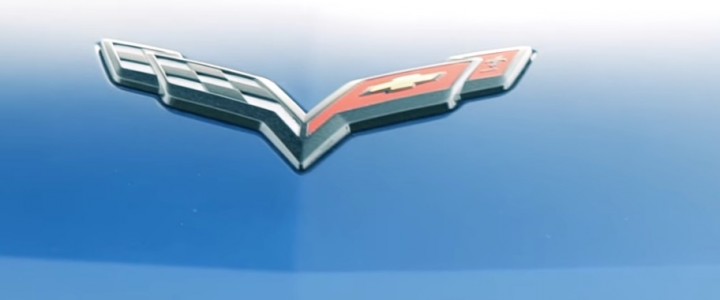 Chevrolet Corvette C8 (Eighth Generation)
We expect Chevrolet to introduce the eighth-generation Corvette is expected to deliver a rear mid-engine layout, representing the biggest-ever performance and engineering departures from traditional Corvettes.
Following is speculative and unconfirmed information about the Corvette C8. This page is a continuous work-in-progress and will be updated on a regular basis as we await official details from General Motors and Chevrolet.
If you notice any inaccuracies about the information provided, have recommendations, or suggestions to share, please let us know here.
Evidence And Expectations
Here's what we expect about the next Corvette, otherwise known as the Corvette C8.
Layout
The C8 is widely expected to switch from the front mid-engine layout (used from the C1 to the C7) to a rear-mid engine layout.
Used by Lamborghini, Ferrari, Porsche, as well as the Ford GT, a rear-mid engine layout is often believed to be the optimal engine location for high-performance vehicles, facilitating perfect front-rear weight distribution and balance.
Powertrain
The C8 is expected to be powered by a V-8 engine in Dual Overhead Cam (DOHC) configuration making somewhere in the vicinity of 700 horsepower. The powerplant is part of a new engine family in development by General Motors. Other possibilities include an entry-level twin-turbo V-6 motor and even electric motors in the front wheels.
Other details pertaining to the C8's powertrain are hazy: some peg the transmission as being a new dual-clutch automatic from Tremec (TR-9007 seven-speed) while others state that the new DOHC V-8 will be paired with the new 10-speed automatic co-developed by Ford and GM.
Likewise, it's also unknown which wheels will be getting the power. The safe bet has the fancy new powertrain sending power to the rear wheels, though all-wheel-drive is not entirely out of the question.
Performance
Though nothing concrete has been reported to date, common sense tells us that the purpose behind switching to a rear-mid engine layout would be to bring entirely new levels of high performance driving.
Concurrent Sales Of C7 & C8
It is believed that the all-new C8 Corvette will be sold alongside the current-generation C7 Corvette, with the former being treated as an exotic sports car while the latter catering to the traditional Corvette customer. If true, the approach would create the much-rumored Corvette family.
When
January 2019 has been rumored as a production start date for the Corvette C8. As such, the vehicle could be in the hands of customers by the middle of 2019.
Corvette C8 News
Follow Corvette C8 news coverage here:
Chevrolet Corvette C8 (Eighth Generation) Pages