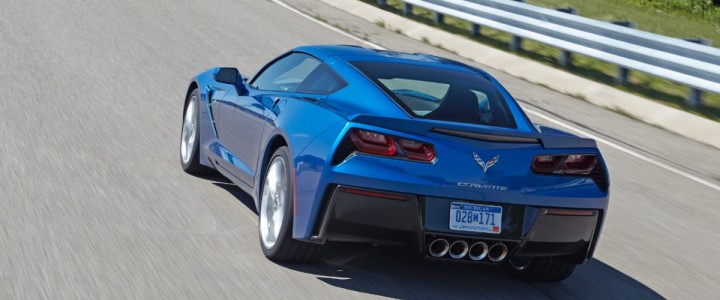 2015 Chevrolet Corvette
Having just made its market debut in 2013, the 2014 Corvette C7 Stingray is expected to receive several equipment-level changes for 2015. In addition, a new high-performance Z06 model will debut for the 2015 model year.
Here is some information we've gathered so far about the 2015 Corvette. This page is a work-in-progress and will be updated on a regular basis as we await official information on the 2015 Corvette.
If you notice any inaccuracies, please let us know
here
.
2015 Chevy Corvette changes not yet available. We will publish them right here as soon as they are announced by General Motors.
It's a well-known fact that the "base model" Corvette C7 Stingray is already a very capable performer. But in typical Chevrolet performance fashion, The Bow Tie brand will push the performance envelope even further with an ever more-capable Corvette Z06 model.
The 2015 Corvette is expected to begin production in the summer of 2014 at the Bowling Green Assembly Plant in Kentucky. Dealer availability should follow shortly thereafter.
2015 Chevrolet Corvette Pages