Chevrolet Cobalt
Chevrolet Cobalt is a line of vehicles marketed by General Motors since 2004. The name consists of two distinct models of different origins and market approaches.
The Chevrolet Cobalt emerged at the end of 2004 in the United States as a compact vehicle, with the aim of replacing the Chevy Cavalier in GM's bread-and-butter brand lineup. This vehicle was sold exclusively in North America, along with a variant under the now-extinct Pontiac brand.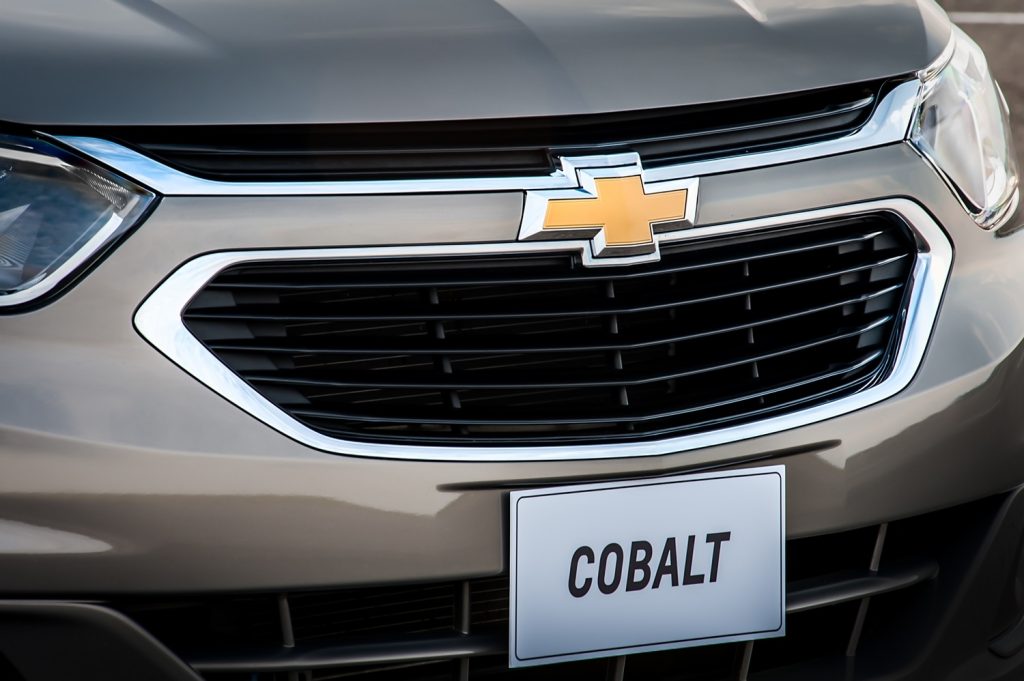 In 2011, just one year after being discontinued in North America, GM decided to utilize the Cobalt nameplate to name a low-cost sedan developed in Brazil. While the original model was a car in the C segment with a certain sporting character, the Brazil-developed Cobalt is a vehicle of the B segment with a relatively basic and rational approach.
The Brazilian Chevrolet Cobalt, marketed in some countries in South America, was discontinued at the end of 2019. It was replaced by the Chevrolet Onix Plus, a sedan variant of the second-generation Chevrolet Onix.
North American Model (First-Gen Cobalt)
The Chevrolet Cobalt was first introduced in North America for the 2005 model year as a compact vehicle designed and developed in the United States. It was based on the GM Delta platform, otherwise known as the first-generation Delta platform, and was offered with two body styles: a four-door sedan and a two-door coupe. The Cobalt reached its pinnacle in offering a high performance SS variant.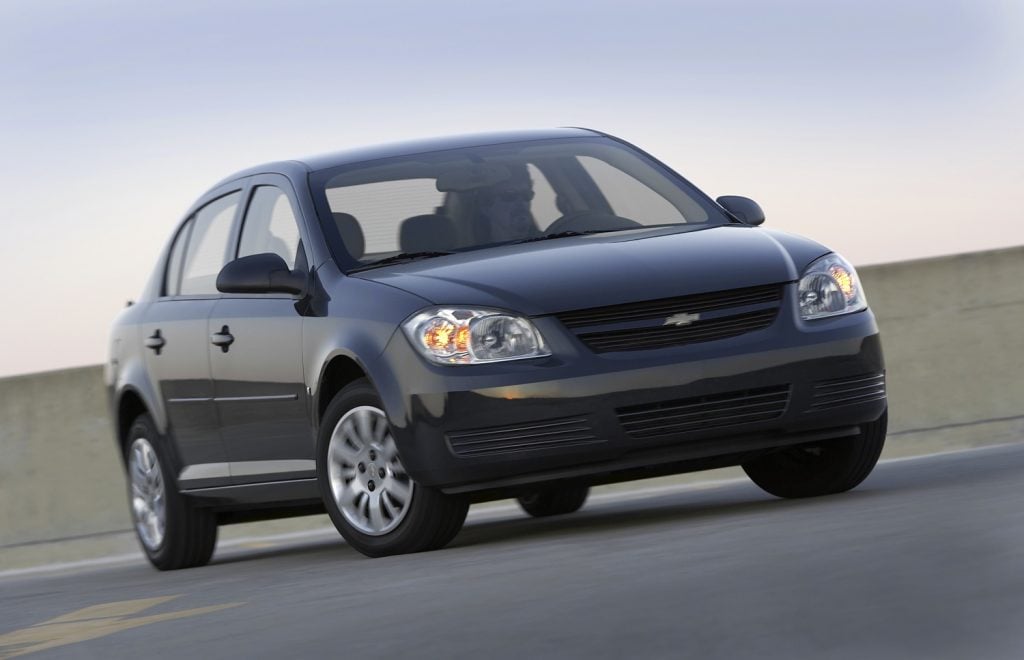 Manufactured at the now-shuttered GM Lordstown plant in Ohio, the first-gen Chevrolet Cobalt was marketed for a single generation only in the United States, Mexico and Canada. Production of the vehicle ended on June 23rd, 2010, as the Cobalt line was replaced by the Chevrolet Cruze, both in the Chevy portfolio as well as at the Lordstown facility.
North American-Model Chevrolet Cobalt Photos
South American Model (Second-Gen Cobalt)
The second-generation Chevrolet Cobalt debuted in Brazil on November 4th, 2011 as a subcompact sedan designed and fully developed at GM's development center in Brazil, exclusively for emerging markets. This Cobalt is based on the GM Gamma II platform, much like other regional Chevrolet vehicles for developing markets in Latin America, including the Onix, Prisma and Spin.
In 2016, the Brazilian-market Chevy Cobalt received a mid-cycle refresh that included a new design for the front end along with new tail lights. The vehicle was manufactured until the end of 2019 at the GM São Caetano do Sul plant, which supplied the Brazilian market and some countries in South America.
The vehicle was also available as a taxi produced by the GM Colmotores plant in Colombia from 2013 to 2016. It is currently only manufactured in Asaka, Uzbekistan, where it is known as Ravon R4.
More Chevrolet Cobalt Resources
Follow these links for more Chevrolet Cobalt information: