2014 Chevrolet Suburban Premium Outdoors Concept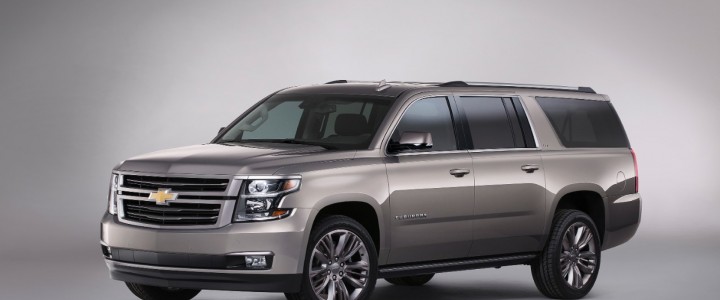 2014 Chevrolet Suburban Premium Outdoors Concept
The Chevrolet Suburban Premium Outdoors Concept is a concept vehicle from GM's Chevrolet division.
Exterior
On the outside, the Suburban Premium Outdoors Concept is differentiated by a custom Pepperdust exterior color with Warm Tarnished accents, as well as additional concept styling parts and Chevrolet Accessories 22-inch wheels with body-color accents.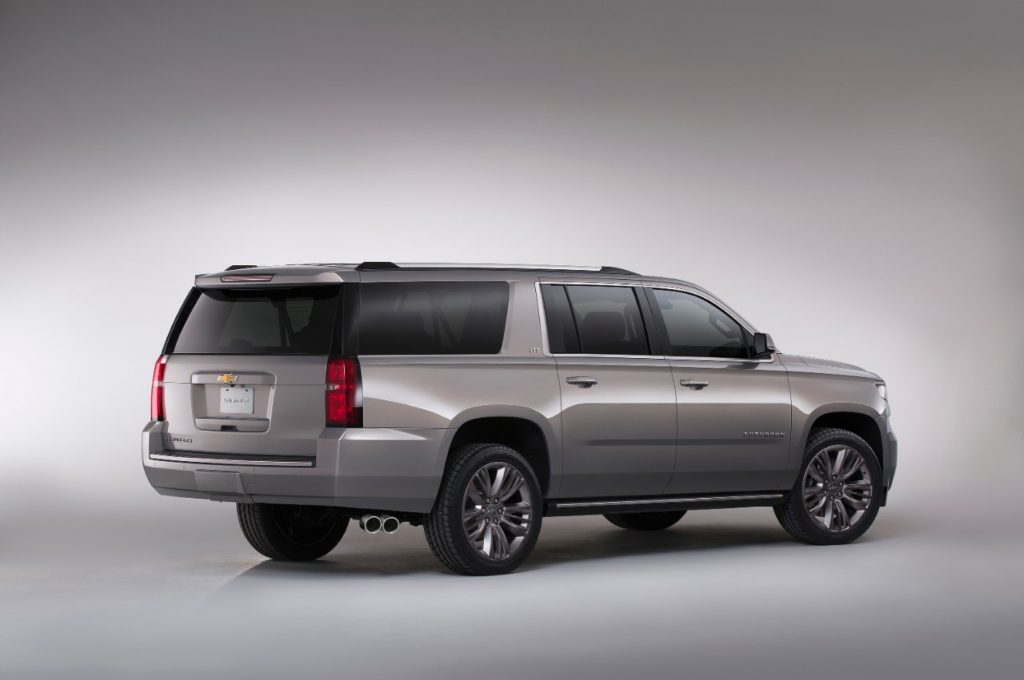 But the biggest draw of the concept Suburban is the custom tailgating package that features a handcrafted table and benches made of recycled wood salvaged from purposefully deconstructed Detroit homes. The table and benches were designed and built by Workshop, a furniture company whose products are made almost entirely of salvaged wood and materials. It includes material from three deconstructed homes – and each section is stamped with the donor home's address.
"Using salvaged materials like this is more than simply recycling and keeping valuable materials out of a landfill – it's about preserving something tangible from Detroit's history," said James Willer of Workshop. "That house may no longer exist, but a piece of its legacy lives on."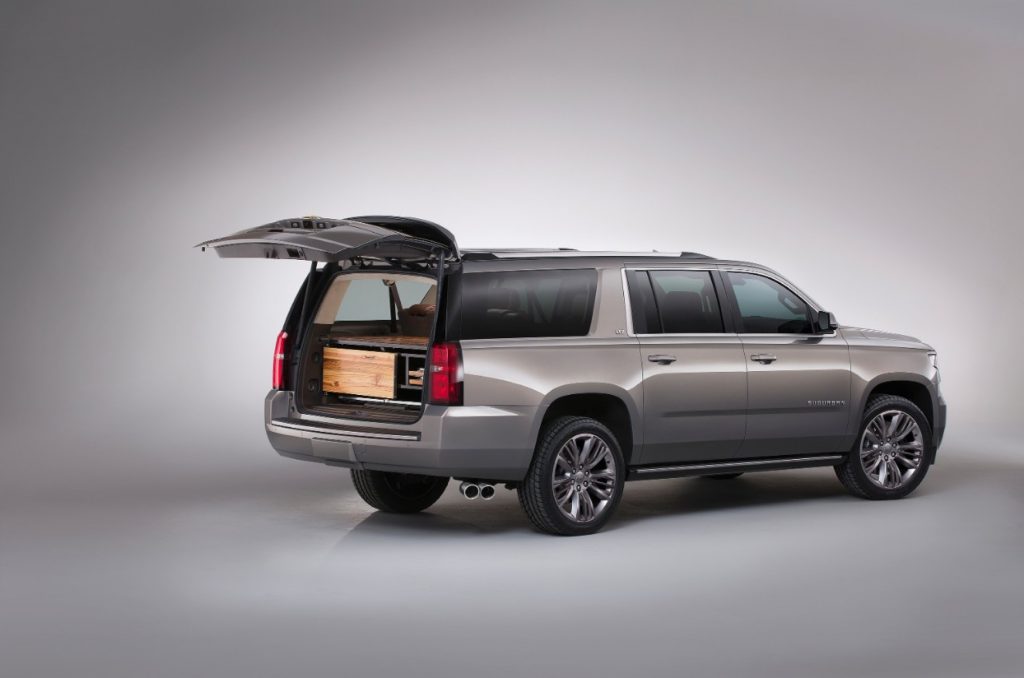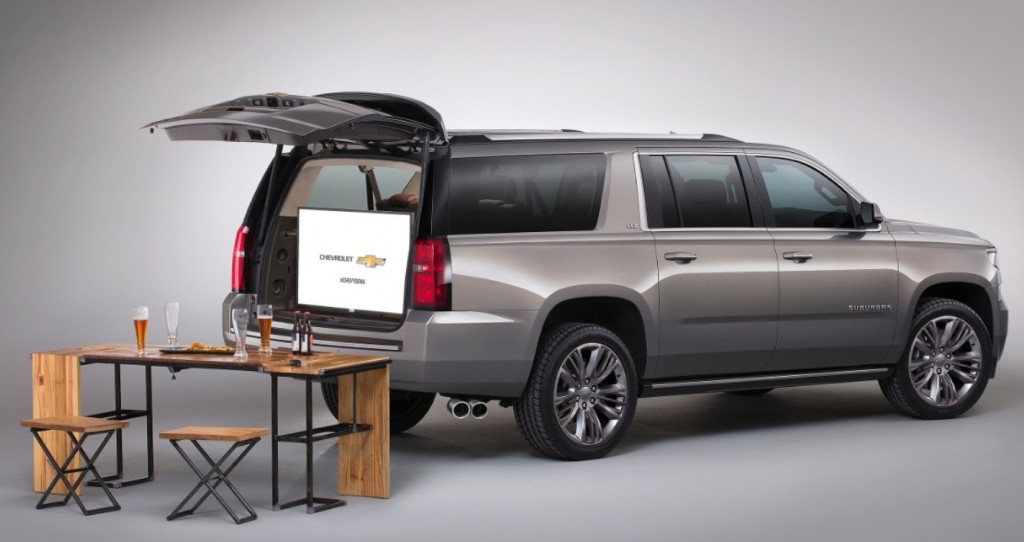 In addition to the salvaged-wood table and benches, the concept tailgating package also includes a big-screen, smart HDTV mounted in the cargo area.
Workshop started a year ago as a pop-up shop during the holiday season and is now in a permanent location in Detroit's Fischer building – in the heart of the city's resurgent Midtown district. Drawing parallels to the start-up, Suburban is also a piece of Detroit's history. It is the industry's original SUV and celebrated its 80th anniversary with the 2015 model year. In fact, it is the longest-running, continually produced nameplate in the automotive industry and the redesigned 2015 model represents its 12th generation.
Interior
Inside, the Suburban Premium Outdoors concept features leather-trimmed, Saddle and Cocoa-colored cabin that gives the interior a unique ambience. It is complemented with Mustard piping, Warm Tarnished trim accents and a suede-trimmed headliner.
Introduction
The Suburban Premium Outdoors concept was introduced at the SEMA (Specialty Equipment Manufacturers Association) Show on November 11, 2014. The show is the world's largest automotive personalization trade show.