2010 Chevrolet Volt MPV5 Concept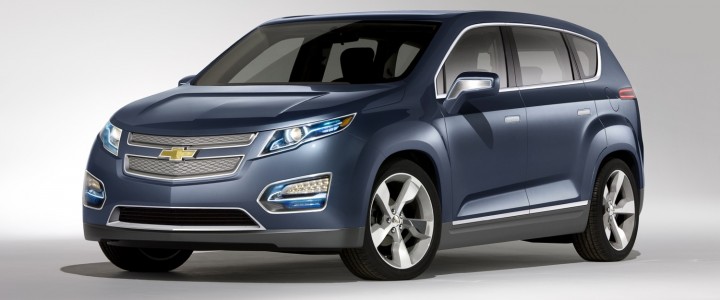 2010 Chevrolet Volt MPV5 Concept
The Chevrolet Volt MPV5 is a concept vehicle that previewed a potential GM Voltec powertrain in a five-passenger, multipurpose crossover.
As its name and aesthetics suggest, the Volt MPV5 Concept was based on the first generation Chevrolet Volt. Consequently, this compact concept MPV is underpinned by the GM Delta platform in conjunction with the Voltec extended-range gasoline-electric powertrain.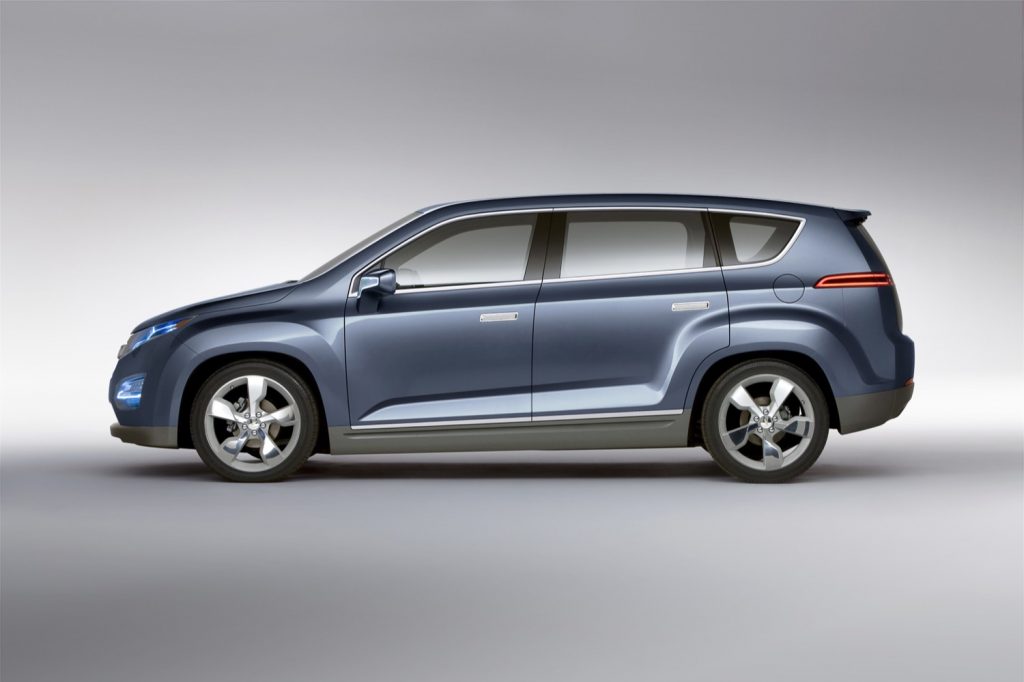 Exterior
The Chevrolet Volt MPV5 Concept includes various design elements and aerodynamic cues taken from the Chevy Volt, adapted to a body style that's very similar to the first-generation Chevrolet Orlando. In fact, just like the first-generation Volt and Cruze, the Volt MPV5 Concept shares the same 108.7-inch (2,760mm) wheelbase with the first-generation Orlando.
Despite its seemingly large proportions, GM reported that the Volt MPV5 Concept places an increased focus on improved aerodynamics relative to other crossovers of the era. For example, the vehicle includes a closed-off grille, optimized lower air intake, as well as a "full-underbody belly pan" that help improve efficiency and offer a greater range, whether when running on electricity or being driven by the range-extending gasoline engine generator.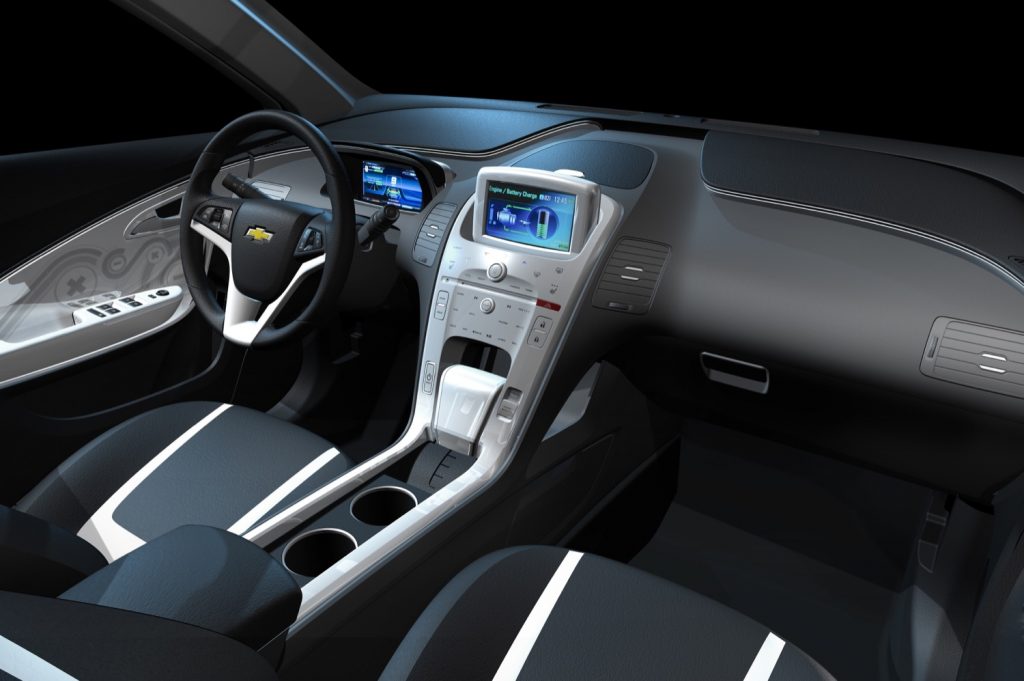 Interior
The interior of the Chevrolet Volt MPV5 Concept adopts the Volt's center stack and gauge cluster, as well as its striking two-tone leather seats. Thanks to the concept's larger size and five-seat configuration, passenger comfort was significantly improved. In this sense, the Volt MPV5's higher seating position allows it to offer greater comfort and versatility, including improved ingress and egress.
Drivetrain
The Volt MPV5 Concept uses the same Voltec powertrain found in the first-generation Chevrolet Volt, including the added ability of the gasoline engine-generator to extend driving range and eliminate "range anxiety". It includes a 16 kWh T-shaped lithium ion battery used by the electric drive unit.
The flexibility of the Voltec system allows the Volt MPV5 concept to meet all speed and acceleration requirements, while also driving the vehicle and its five occupants up to 51.5 km (32 miles) on pure electricity. When the battery is depleted, a 1.4-liter motor generator supports the battery charge and provides up to 482 km of total driving range.
Debut
The Chevrolet Volt MPV5 Concept made its world premiere on April 23th, 2010 at the Beijing International Auto Show.
Production
Despite foreshadowing a Voltec-powered crossover, the Volt MPV5 never made it to production.
2010 Chevrolet Volt MPV5 Concept Photos