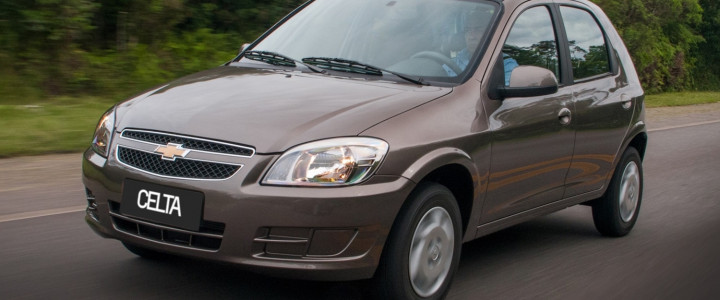 Chevrolet Celta
The Chevrolet Celta is a small hatchback marketed by General Motors in South America from 2000 to 2015. The Celta was the first vehicle designed and fully developed at the GM Brazil development center, with the vehicle being positioned as Chevrolet's most economical and affordable model in the region.
As a result, the Chevy Celta was GM's most popular vehicle in Brazil for most of its long-running commercial history. During the 15 years that it was on sale, more than two million units of the Celta were manufactured in Brazil, the only country where the Celta was produced.
The Chevrolet Celta spanned a single generation.
First (And Only) Generation
The Chevrolet Celta went on sale in Brazil in the year 2000 with a three-door body. Two years later, in 2002, a five-door variant was added.
Aiming to save costs, this small Chevy hatchback reused the platform and many other technical components of the first-generation Chevrolet Corsa – which in turn was derived from the Opel Corsa B introduced in 1993.
Thereafter, the Celta served as the basis for the first-generation Chevrolet Prisma sedan.
Chevrolet Celta production took place at the GM Gravataí plant located in Rio Grande do Sul, Brazil. The vehicle was sold primarily in the Brazilian market and a few other markets in the region such as Uruguay, Paraguay and Argentina. In the latter, the vehicle was initially sold as the Suzuki Fun.
The first and only generation Chevy Celta ceased production in mid-2015.
More Chevrolet Celta Resources
Follow these links for more Chevrolet Celta information: