2023 Chevrolet Bolt EV
The 2023 Chevrolet Bolt EV represents the seventh model year of the first-generation Bolt EV, for which it receives a handful of minor changes.
These changes follow the 2022 Bolt EV, which received a mid-cycle refresh.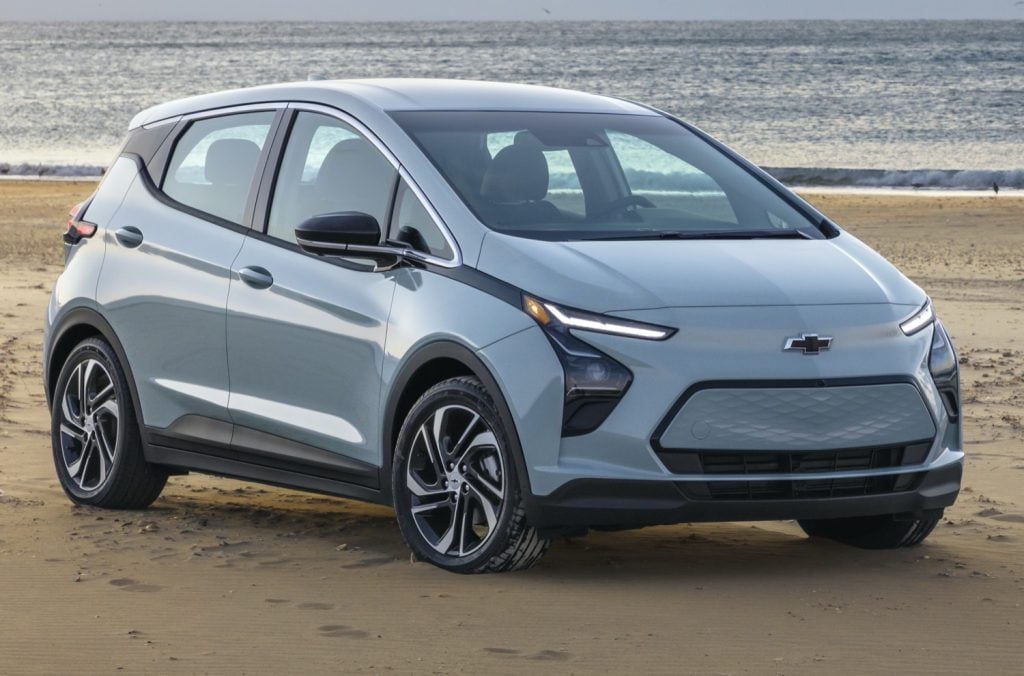 Model Line
The 2023 Chevrolet Bolt EV is offered as a subcompact five-door across the following trim levels:
The Bolt range is offered in two body styles – the regular-length model called Bolt EV, and the extended-length variant called Bolt EUV, which features more interior space.
This page is about the regular-length Chevrolet Bolt EV. For information about the longer Bolt EUV, please see here: 2023 Chevrolet Bolt EUV.
Changes, Updates, New Features
The 2023 Chevrolet Bolt EV sees only minor changes
See a complete list of 2023 Chevrolet Bolt EV changes, updates and new features. (Coming soon)
Powertrain
The 2023 Chevrolet Bolt EV carries over the powertrain from the 2021, 2022 model years.
Production
The 2023 Bolt EV was produced at the Orion Assembly Plant in Orion Township, Michigan, USA.
Platform
Like all first-generation Bolts, the 2023 Chevrolet Bolt EV continues to ride on the platform called BEV2 that stands for Battery Electric Vehicle 2.
Seating
The 2023 Bolt EV is offered in a 2-3 seating configuration, this setup features front bucket seats (providing seating for two), along with a bench seat in the second row (seating three).
Beyond 2023
The 2023 Chevrolet Bolt EV is the last model year and will be discontinued.
Sales
See Chevrolet Bolt EV sales numbers for all markets, including the United States, Canada, Middle East, Russia, and South Korea. Notes:
Information for market (country) specified.
Sales information compiled from various sources by GM Authority and Motrolix.
Discussion
Discuss the 2023 Chevrolet Bolt EV in our Chevrolet forum.