Chevrolet Bolt EV
The Bolt EV is a battery electric vehicle (BEV) from General Motors' Chevrolet brand.
Chevrolet Bolt EV Concept
Chevrolet introduced the Chevrolet Bolt EV concept at the 2015 North American International Auto Show in Detroit, thereby previewing the production-intent vehicle.
The concept features extensive use of lightweight materials, including aluminum, magnesium, carbon fiber and even woven mesh to help keep its curb weight down, which is undisclosed, in order to generate greater electric driving range. The range is also assisted by small aerodynamic features such as vented rear fenders.
Inside, the concept retains an airy cabin feel thanks to extensive use of glass, utilized on the roof and on the wraparound rear window.
Though Chevrolet did not announce an exact driving range or pricing information for the Bolt EV concept, a steady stream of quotes from General Motors executives dating as far back as 2013 indicates that the brand plans to offer an electric car with a 200-mile (321 km) range and an affordable price tag.
On February 12th, 2015, General Motors confirmed that the Bolt will be produced at its Orion Assembly Plant in Orion Township, Michigan, USA.
Chevrolet Bolt EV Concept Photos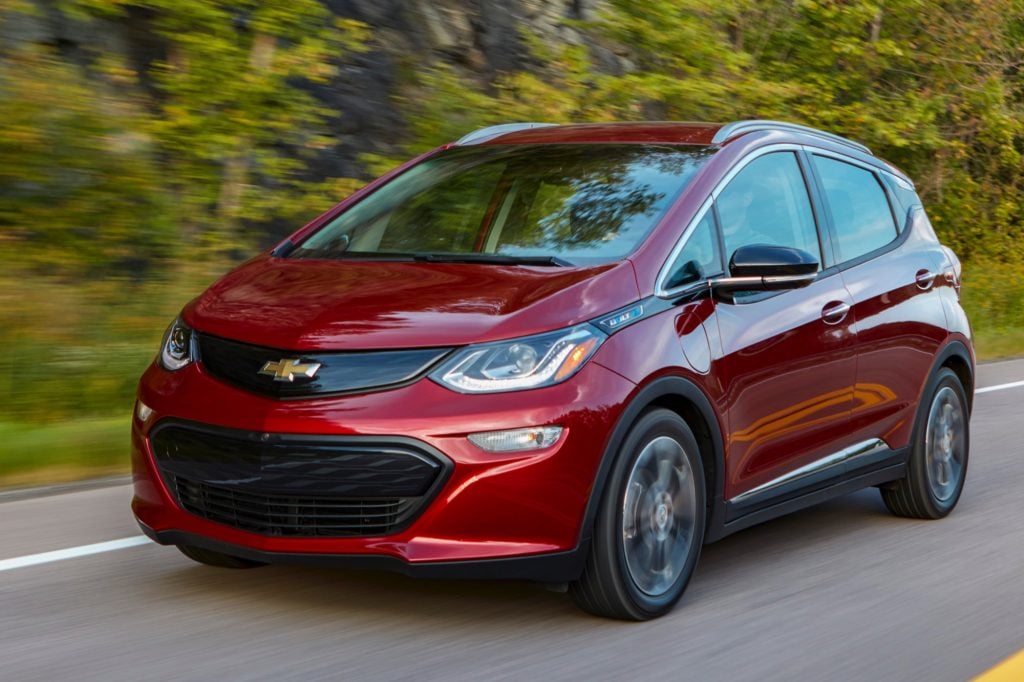 First-Generation
On February 12th, 2015, General Motors confirmed that the Chevrolet Bolt EV will be produced at the GM Orion Assembly Plant in Lake Orion, Michigan.
Then, on January 6th, the 2016 2017 Chevy Bolt EV was officially unveiled at the 2016 Consumer Electronics Show (CES) in Las Vegas, Nevada. GM confirmed a driving range of over 200 miles, but did not announce an exact price. It did, however, state that the 2017 Bolt EV will have a starting price of "about $30,000" after federal incentives and rebates.
2018 Chevrolet Bolt EV Photos
Sales
Hit the following link to see Chevrolet Bolt sales numbers.