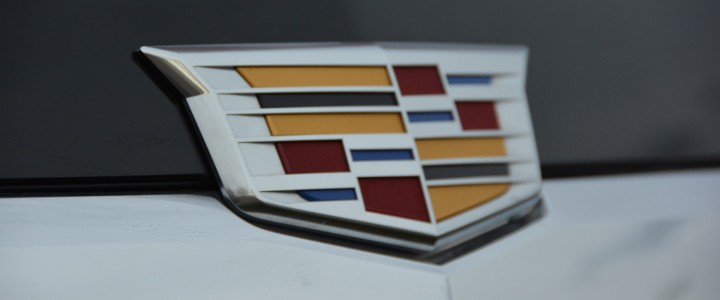 Cadillac XT4
The XT4 is the name of an upcoming small luxury crossover utility vehicle (CUV) from Cadillac.
Following is speculative and unconfirmed information about the Cadillac XT4. This page is a continuous work-in-progress and will be updated on a regular basis as we await official details from General Motors and Cadillac.
If you notice any inaccuracies about the information provided, please let us know here.
Overview
The XT4 will be a compact (C-segment) crossover that launches Cadillac's product offensive under brand President Johan de Nysschen. The vehicle was originally believe to be called Cadillac XT3, but Cadillac confirmed in March 2017 that it will carry the XT4 moniker.
Naming
The XT4 name is the result of a new naming scheme that names:
All sedans, coupes, and wagons as CT followed by a number designating its order in the lineup
All crossovers and SUVs as XT followed by a number designating its order in the lineup
General Motors filed a trademark application for the XT4 name with the Untied States Patent and Trademark Office on November 7th, 2014.
Release Date
Cadillac has announced that the XT4 will launch in calendar year 2018.
Platform
We expect that the Cadillac XT4 will ride on GM's front-drive D2 platform, though some have expressed desire for the vehicle to share the Alpha platform with the Cadillac ATS.
Powertrain
We expect the Cadillac XT4 to be powered by high-output turbo-charged four-cylinder engines mated to a nine-speed automatic transmission.
Cadillac President Johan de Nysschen has confirmed that the Cadillac XT4 will arrive with with a "new series of efficient and powerful engines."
In addition, there are rumors that the XT4 will offer a plug-in hybrid option in addition to traditional gasoline and/or diesel engines.
If the XT4 winds up being based on the D2 architecture, then standard models will likely be driven by the front wheels, with all-wheel-drive being available as an option.
Body Styles
We expect the Cadillac XT4 to be available as a four-door compact crossover utility vehicle (CUV).
[/tab]
We expect the Cadillac XT4 to offer two rows of seating for five passengers, depending on the configuration of the interior.
Competition
Assuming that the Cadillac XT4 will be a four-door, compact crossover, it will compete with:
Lexus NX
Acura RDX
Lincoln MKC
Spy Shots
The Cadillac XT4 has been spotted undergoing testing various times, including:
In those instances, the vehicle was mistakenly referred to as XT3.
Specifications
Cadillac X4 specifications are not available at this time. We will update this section when Cadillac releases information about the vehicle.