2018 Cadillac Escalade ESV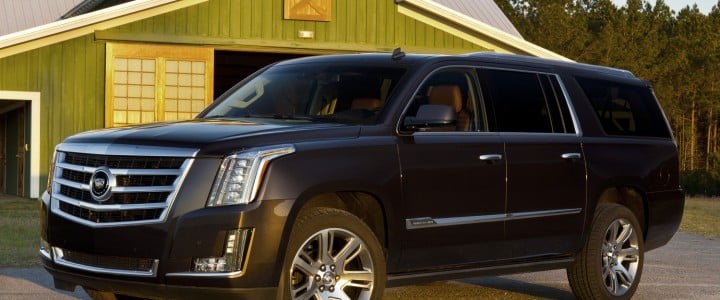 2018 Cadillac Escalade ESV
We expect the Cadillac Escalade ESV extended-length full-size luxury SUV to receive several minor updates and changes for the 2018 model year.
Following is speculative and unconfirmed information about the 2018 Cadillac Escalade ESV. This page is a continuous work-in-progress and will be updated on a regular basis as we await official details from General Motors and Cadillac.
If you notice any inaccuracies about the information provided, have recommendations, or suggestions to share, please let us know here.
Expectations
Following are our expectations of the 2018 Cadillac Escalade ESV:
Minor changes to trim level equipment and features
Introduction of GM's new 10-speed 10L90 automatic transmission (unofficially confirmed via third party documents)
Body Styles
The 2018 Cadillac Escalade ESV will be joined by a shorter "regular" Cadillac Escalade.
Platform
Like all fourth-generation units of the Cadillac Escalade, the 2018 Escalade ESV continues to ride on GM's GMT K2 platform shared with the Chevrolet Tahoe, Chevrolet Suburban, GMC Yukon and GMC Yukon XL. The same basic architecture is also used by the Chevrolet Silverado and GMC Sierra.