2019 Cadillac CT6 V-Sport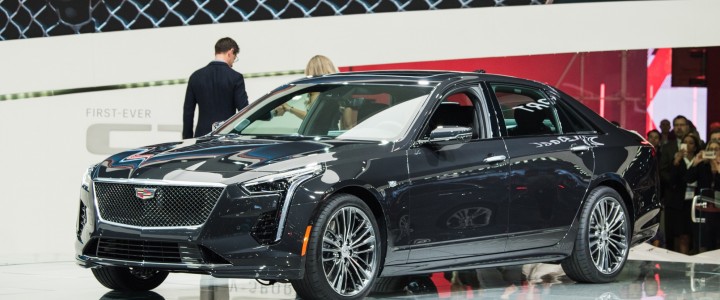 2019 Cadillac CT6 V-Sport
Cadillac introduced the CT6 V-Sport – a performance variant of the CT6 sedan – for the 2019 model year. However, the automaker made a name change prior to the model's release. As such, the vehicle was produced under the Cadillac CT6-V moniker.
Initially, speculation following a North American dealers' meeting sparked the rumor that the forthcoming Cadillac CT6 V-Sport would, in fact, actually be made into a proper V-series car. At the time, however, GM's Cadillac brand itself had yet to make any sort of official reference to the name change, technically making the news not-100%-confirmed.
As reported by our sister site, Cadillac Society, the automaker made the change official when it placed a photo of the CT6 V-Sport-turned-proper-V on the Cadillac.com homepage with the words: "The first-ever CT6-V. From its striking design to its groundbreaking powertrain, the CT6-V is as powerful as it is exhilarating."
Notably, the CT6-V was discontinued after the 2020 model year, resulting in a two-model year run for the short-lived nameplate. See complete details on each model year below:
Discussion
Discuss the Cadillac CT6 in our Cadillac forum.
Cadillac CT6-V News
22

But are the red accents an improvement?

17

Hope you have $22,000 to spare.