2018 Cadillac CT6 Plug-In Hybrid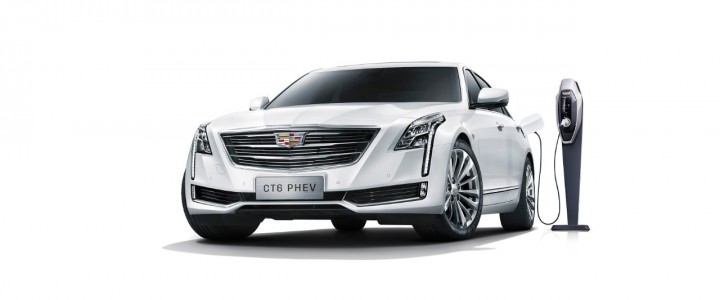 2018 Cadillac CT6 Plug-In Hybrid
The Cadillac CT6 PHEV, or Plug-In Hybrid Electric Vehicle, receives various minor updates and changes for the 2018 model year.
Changes, Updates, New Features
Addition of new exterior color
Addition of Cadillac User Experience (CUE) version 2.6, which includes CUE Collection and Teen Driver
Addition of pedal operation to Automatic Park Assist, meaning that the 2018 CT6 can now fully park itself without the intervention of the driver
See complete 2018 Cadillac CT6 Plug-In changes and updates.
Body Styles
The 2018 Cadillac CT6 PHEV continues to be offered exclusively as a full-size four-door sedan.
Platform
Like all first-generation units of the Cadillac CT6, the 2018 Cadillac CT6 PHEV rides on GM's Omega platform.
Production
The 2018 Cadillac CT6 Plug-In is assembled in China by GM China.
2018 Cadillac CT6 Plug-In Hybrid Pages