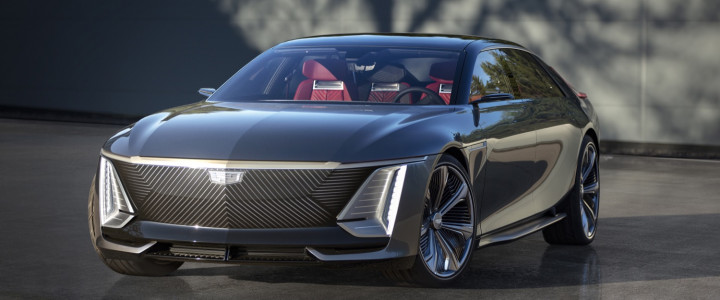 Cadillac Celestiq
The Cadillac Celestiq is an upcoming electric ultra luxury sedan. Ultimately, it will become Cadillac's flagship vehicle as the marque moves toward a future of battery electric vehicles. The Celestiq will be the first vehicle to be assembled at the GM Global Technical Center in Warren, Michigan, where it will be built completely by hand, save for certain drivetrain and battery components.
Cadillac Celestiq Quick Facts

| | |
| --- | --- |
| Model years | 2024 – present |
| Assembly location | GM Global Technical Center, Warren, Michigan, USA |
| Platform | BEV3 |
| Layout | Skateboard-type |
| Battery | Ultium |
| Horsepower | 600 |
| Torque | 640 pound-feet |
| Transmission | Ultium Drive motors |
| Drive wheels | AWD |
| Availability | USA, Canada, China, Middle East, Europe, other markets possible |
| Predecessor | No direct predecessor |
| Successor | No direct successor |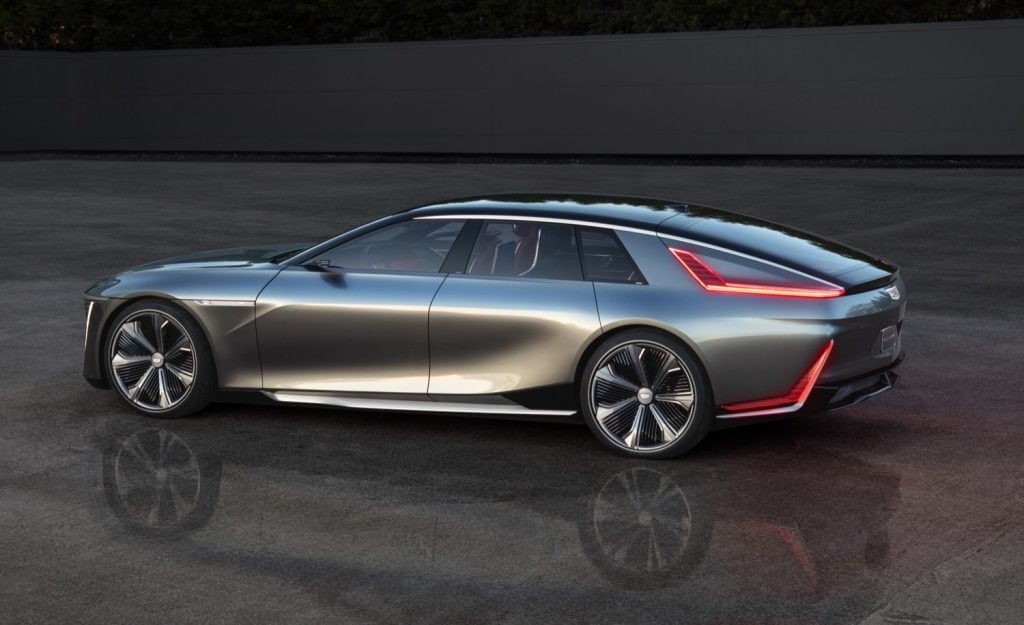 Celestiq Show Car
The Cadillac Celestiq show car was unveiled on July 22nd, 2022. Its exterior and interior design are inspired by vehicles from the luxury marque's past, particularly the prewar bespoke V16 coaches and the hand-built 1957 Eldorado. It shares many design elements with the Cadillac Lyriq luxury electric crossover, namely the front "grille" LED lighting display, which features similar vertical lighting signatures on both sides, horizontal accent lights, and a lighting pattern across the glossy black "grille" display.
The Celestiq show car serves as a preview of the design, features, materials and technologies that will ultimately make it to the production model. These include Ultra Cruise, GM's upcoming driver assist technology that will allow for hands-free driving in most real-world scenarios. In fact, the Celestiq will be one of the first vehicles to boast this technology.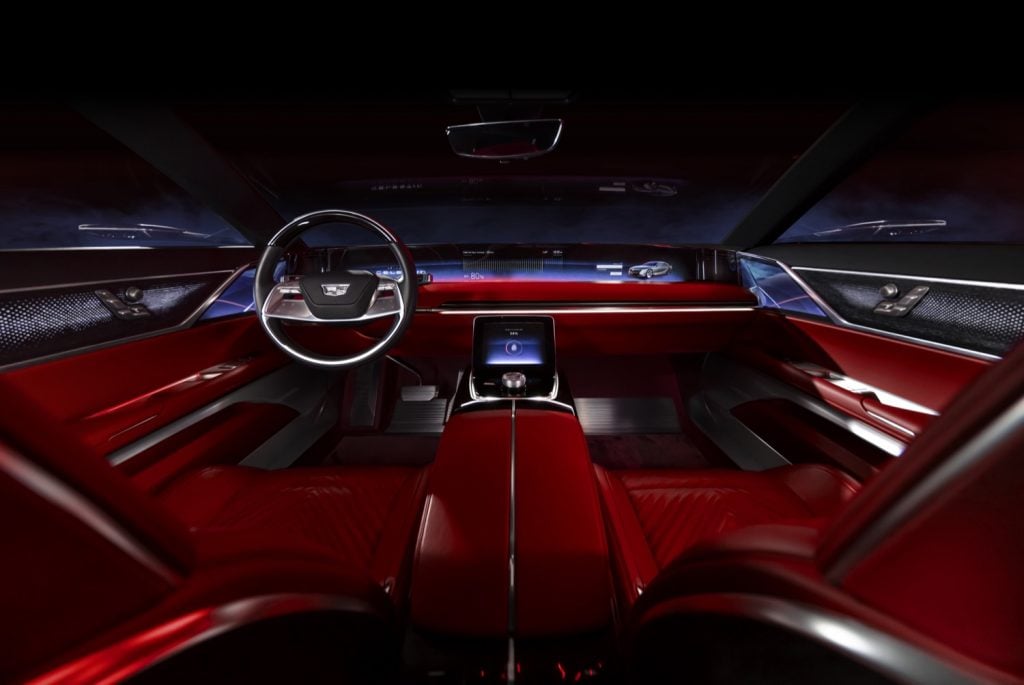 The Celestiq will also be the first vehicle to feature Suspended Particle Device (SPD) SmartGlass, which will allow passenger to toggle the roof's opacity to their preference by applying an electrical charge to particles, while also delivering several secondary benefits such as greater headroom and increased driving range. Inside, the Celestiq has five interactive HD infotainment displays, including a massive 55-inch LED display spanning the width of the dash, which includes digital electronic blinds to prevent the driver from being distracted by the passenger's screen.
The Cadillac Celestiq will be the first vehicle to be built at the GM Global Technical Center since the center's inauguration in 1956.
Cadillac Celestiq Show Car
Celestiq Production Car
The production model of the 2024 Cadillac Celestiq was unveiled in October 2022, and its full specs were finally disclosed.
The 2024 Cadillac Celestiq rides on GM's BEV3 platform and uses a 111-kWh battery pack driving a two-motor setup for all-wheel-drive propulsion. The ultra luxury sedan facilitates a 200 kW DC fast charging system that can add up to an estimated 78 miles of range in just 10 minutes at certain charging stations. In addition, the advanced AWD system can disengage the front or rear drive motors as required to provide optimal torque to enhance ride quality and electric driving range.
Total system output is a GM-estimated 600 horsepower and 640 pound-feet of torque. Unlike other Ultium-based EVs, the Celestiq has unique 11.59:1 front and 11.63:1 rear gear ratios, which are specially designed to optimize range and performance. The impressive horsepower and torque numbers enable the vehicle to achieve a zero to 60 mph acceleration in a blistering 3.8 seconds.
Production will begin at the GM Global Technical Center in late 2023. The ultra-luxury electric sedan will start at a cool $300,000, and is available by waitlist only. There are four available design themes instead of trim levels for the Celestiq, and each provides a starting point on which the vehicle can be fully customized. These themes are Aurora, Mist, Vale and Magnetic, each providing a different color scheme to lend a unique personality to the Celestiq while still allowing its buyers to customize every aspect.
Discussion
Discuss the Cadillac Lyriq in our Cadillac forum.
Cadillac Celestiq News
8

Available through GM's The Durant Guild imported vehicle business.

24

Fob published last month wasn't production-spec.