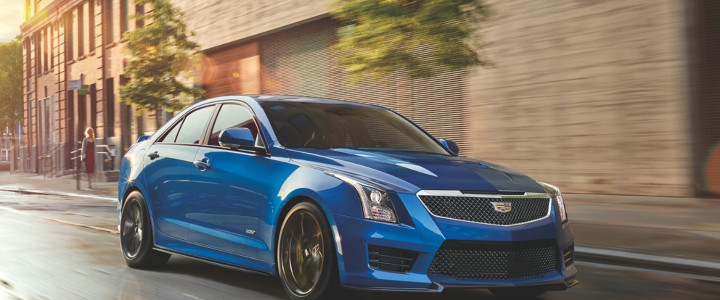 Cadillac ATS-V
The ATS-V nameplate represents high-performance variant of a compact luxury sports car model lineup from General Motors' Cadillac brand that spans a single generation from the 2016 through 2019 model years.
Cadillac ATS-V Quick Facts

| | |
| --- | --- |
| Model Years | 2013 – 2019 |
| Assembly Location | Lansing Grand River Plant, Michigan, USA |
| Body Style(s) | Sedan, Coupe |
| Layout | Front-Engined, Longitudinal |
| Engine(s): | TT 3.6 LF4 V6 |
| Transmission(s): | |
| Drive Wheels | Rear-Wheel-Drive |
| Availability | U.S.A., Canada, Mexico, South Korea, China |
| Predecessor | – |
| Successor | CT4-V (indirect) |
Engine Key:
NA – Naturally Aspirated
SC – Supercharged
T – Turbocharged
TT – Twin-turbocharged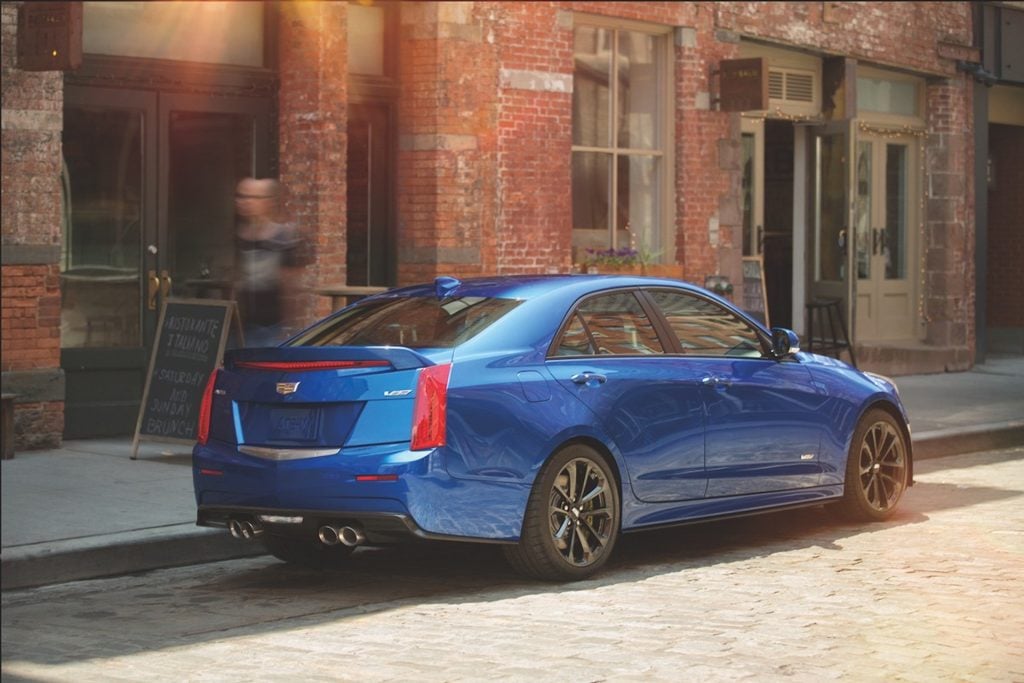 First-Generation
The first-generation Cadillac ATS was available in four-door sedan and two-door coupe body styles until its final model year, as the sedan configuration was discontinued after 2018. It rides on the rear-wheel-drive-based Alpha platform and is powered by the twin-turbocharged 3.6-liter LF4, which was rated at 464 hp (346 kW; 470 PS) and 445 lb⋅ft (603 Nm) for this particular application.
Initially, the non-V ATS Sedan made its debut as a 2013 model at the 2012 North American International Auto Show in Detroit while the ATS Coupe was unveiled at the 2014 North American International Auto Show in Detroit. The more rambunctious ATS-V would then enter the market for the 2016 model year as the automaker's answer to the BMW M3/M4, Mercedes-Benz C Class AMG, and Audi RS4/RS5.
First-Gen Cadillac ATS Model Year Availability

| Model | Comments |
| --- | --- |
| 2016 Cadillac ATS | First model year |
| 2017 Cadillac ATS | Second model year |
| 2018 Cadillac ATS | Third model year |
| 2019 Cadillac ATS | Final model year |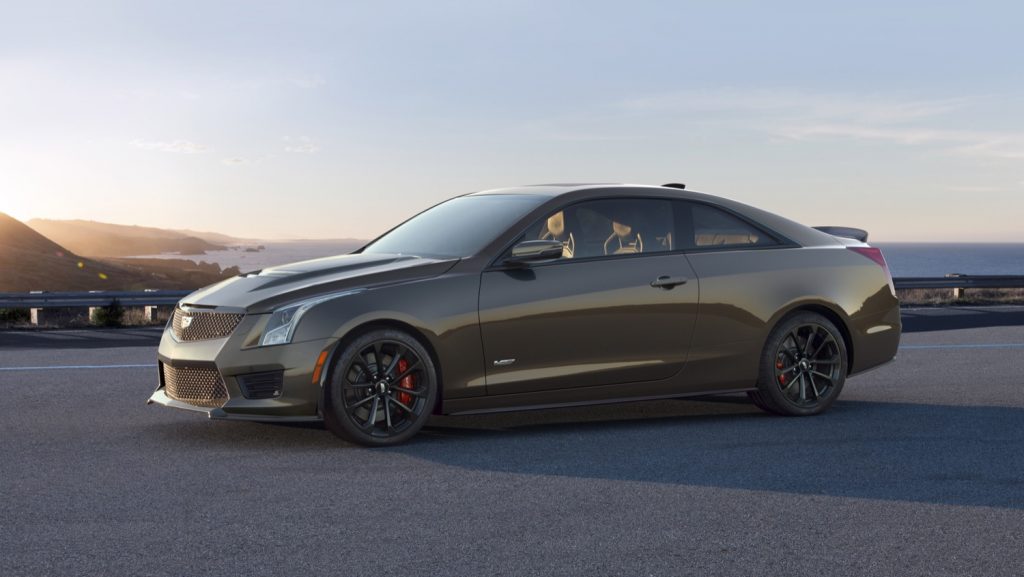 Discontinuation
The production of the Cadillac ATS-V, as well as its older sibling, the CTS-V – ended before spring of 2019.
The death of the ATS-V came at a time when consumers favored crossovers and SUVs, which meant The General began axing products in low-demand. In fact, General Motors trimmed its U.S. sedan lineup by ten models in five years, and currently has just three sedans left (in the U.S. market), including Cadillac CT4, the Cadillac CT5, and the Chevy Malibu.
While the all-new CT4-V Blackwing is the spiritual successor to the ATS-V, it's worth clarifying that, from a positioning standpoint, the CT5-V Blackwing is actually a direct successor to the first-generation ATS-V Sedan. However, from a mechanical standpoint, the CT5-V Blackwing is more closely related to the third-generation CTS-V Sedan.
Sales
See Cadillac ATS sales numbers for all markets, including the United States, Canada, Mexico, China, and South Korea.
Notes:
Cadillac ATS sales are comprised of all ATS body-styles and model variants, including the coupe and sedan models, as well as ATS-V models.
Information for market (country) specified.
Sales information compiled from various sources by GM Authority and Motrolix.
Discussion
Discuss the Cadillac ATS-V in our Cadillac forum.
Cadillac ATS News
3

It seems those inside of Cadillac may be divided on what's really happening with a souped up ATS-V.

9

We so hope that the rumors are true.