2017 Cadillac ATS V-Sport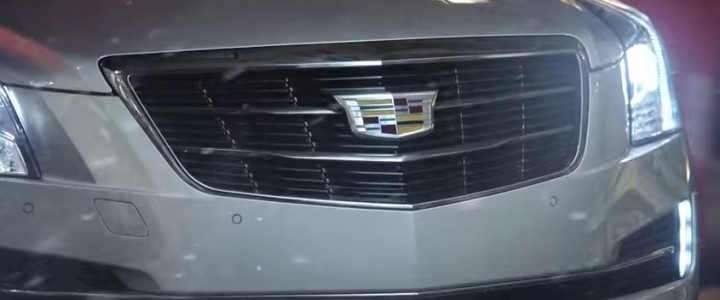 2017 Cadillac ATS V-Sport
We initially expected the Cadillac ATS V-Sport model to show for the 2016 model year. However, the vehicle could also show up as a 2017 model year vehicle.
Following is speculative and unconfirmed information about the 2017 Cadillac ATS V-Sport. This page is a continuous work-in-progress and will be updated on a regular basis as we await official details from General Motors and Cadillac.
If you notice any inaccuracies about the information provided, have recommendations, or suggestions to share, please let us know here.
We expect the 2017 Cadillac ATS V-Sport to:
Launch either for the 2016 or 2017 model years
Be available in both four-door sedan and two-door coupe body styles
Slot between the ATS 3.6 and the ATS-V, being tamer than the full-fledged ATS-V
Be powered by Cadillac's new twin-turbo 3.0L V6 LGW engine making something in the vicinity of 350-400 horsepower and 350-400 pound-feet of torque mated either to GM's new 8-speed 8L90 automatic transmission with paddle-shifters or to the TREMEC TR6060 6-speed manual transmission
Power will likely be sent to the rear wheels, though an all-wheel drive system could potentially be offered. For 

rear-wheel drive models, an electronic limited slip differential (G96) and a set of sticky, high-performance summer-only tires (such as Michelin Pilot Super Sports) will send power to the ground. Meanwhile, models with the possible all-wheel drive system will likely distribute power with a rear bias (to the tune of 30% front and 70% rear), wear all-season tires and not feature the limited slip diff.

Feature upgraded brakes, including slotted rotors, upgraded pads, and painted brake calipers to show off the stopping power
Deliver a sporty yet comfortable ride via Magnetic Ride Control (F55)
Feature the ATS-V's Special Ride and Handling package (FE4) either as standard or as an option
Offer Recaro performance seats as an option
Breathe out of a quad exhaust (dual exhaust, with two outlets each) like the ATS-V
At this point, we're of two minds about the ATS V-Sport's body work, as we can see Cadillac going either way on this:
One possibility is that the ATS V-Sport will have the same/similar body work as the ATS-V, and
The other possibility is that the ATS V-Sport will simply sport the same body work as the non-V ATS models, albeit with several upgrades like a body kit package.
Given our expectations about the ATS V-Sport are correct, then the vehicle will have the following rivals in the compact sport-luxury sedan and coupe segments:
ATS V-Sport Sedan Competitors:
BMW 340i (previously-known as 335i)
Mercedes-Benz C450/C450 AMG Sedan
Audi S4
ATS V-Sport Coupe Competitors:
BMW 440i (previously-known as 435i)
Mercedes-Benz C450/C450 AMG Coupe
Audi S5
Cadillac has not yet confirmed nor announced an ATS V-Sport. But the following findings lend credence to the rumored ATS V-Sport:
The introduction of V-Sport would follow the debut of the Cadillac CTS V-Sport and Cadillac XTS V-Sport.