Buick Velite 7
Buick Velite 7 is a battery electric vehicle (BEV) of subcompact dimensions marketed as a crossover by General Motors in China since July 2020.
As its name suggests, the Velite 7 is part of the Buick Velite family of alternative-energy vehicles. In fact, Velite 7 is also Buick's first zero-emissions utility vehicle.
Though the Velite 7 uses many resources from global GM vehicles, such as its architecture/platform and an all-electric powertrain, it will only be made available in the Chinese market.
The Buick Velite 7 EV is the third member of Buick's Velite electrified vehicle sub-brand that it introduced in 2017 in order to comply with the strict emissions regulations applied in the Asian country. The Velite range started with the Velite 5 that was based on the discontinued Chevrolet Volt sold in North America. It was followed by the Velite 6 and 6 Plus. Neither of these new-energy Buick models were sold in North America.
Today, the Buick Velite 7 EV spans a single generation.
First-Generation
The first-generation Buick Velite 7 EV debuted on June 17th, 2020 during a virtual presentation in Shanghai. It was designed and developed by a global team in parallel with the Chevrolet Bolt EUV, with which it shares many technical components as well as the overall body.
The small electric vehicle is in comes in the form of a crossover-like hatchback, while introducing a new body style and design language for electrified Buick vehicles.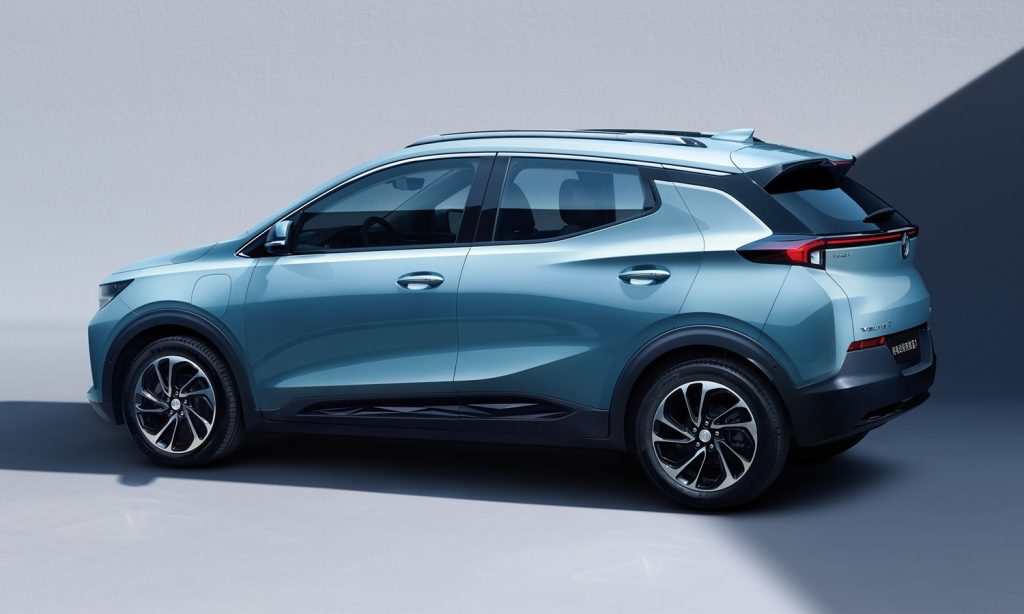 The Velite 7 rides a variant of the GM BEV2 platform that debuted in the Chevrolet Bolt EV in 2016, which allows it to feature a five-passenger cabin with a completely flat rear floor. The Velite 7 EV measures in at 167.8 inches in length on a 105.3-inch wheelbase, 69.6 inches wide, 63.7 inches high, and is mounted on a 105.3-inch wheelbase.
The Buick Velite 7 EV is equipped with an electric motor rated at 175 horsepower as well as a state-of-the-art battery pack that provides a driving range of up to 500 kilometers (311 miles) on a single charge. Its modular lithium-ion battery has an advanced structural design and a BMS thermal management system that allows for efficient packaging as well as higher energy density.
More Buick Velite 7 EV Resources
Follow these links for more Buick Velite 7 EV information: