Buick Regal Tourx (Regal Wagon)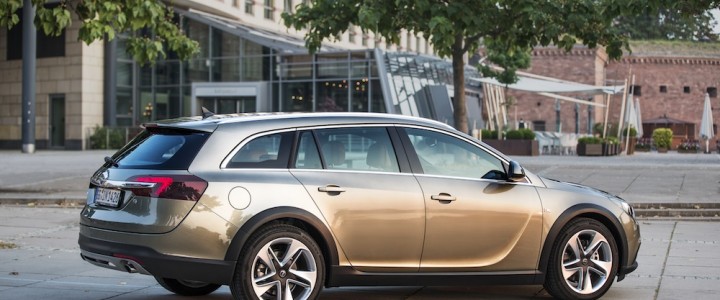 Buick Regal Tourx (Regal Wagon)
The Regal Tourx is believed to be a upcoming wagon variant of the Buick Regal sedan.
Following is speculative and unconfirmed information about the Buick Regal Wagon. This page is a continuous work-in-progress and will be updated on a regular basis as we await official details from General Motors and Buick.
If you notice any inaccuracies about the information provided, have recommendations, or suggestions to share, please let us know here.
We expect the Buick Regal Wagon/Buick Regal Tourx to be a five-door wagon version of the all-new 2017 Buick Regal, which will be a rebadged version of the 2017 Opel Insignia sedan (aka Vauxhall Insignia sedan). More specifically, the Buick Regal Wagon will be a Buick variant of the Opel-Vauxhall Insignia Sports Tourer.
In addition, we expect the Buick Regal wagon to:
Deliver the latest Buick-Opel-Vauxhall design language
Be powered by a choice of two turbo-charged, four-cylinder gasoline engines mated to either a six- or eight-speed automatic transmission sending power to either the front wheels or all wheels via a new all-wheel drive system
Ride on GM's new E2XX platform
Be available in two well-equipped trim levels, with a starting price in the mid-$30,000s
Feature the latest convenience features and technologies, including IntelliLink infotainment, OnStar 4G LTE with Wi-Fi hotspot, and active safety/accident avoidance tech
Have roof rails to allow easy attachment or a roof rack
Fueling speculation of a Buick Regal Wagon called the Regal Tourx are two trademark applications filed by General Motors with the United States Patent and Trademark Office (USPTO) for "TOURX" and "REGAL TOURX".
The applications were filed on December 16th, 2015 and specify that the marks will be used to name goods and services in the category of "motor land vehicles, namely, automobiles".