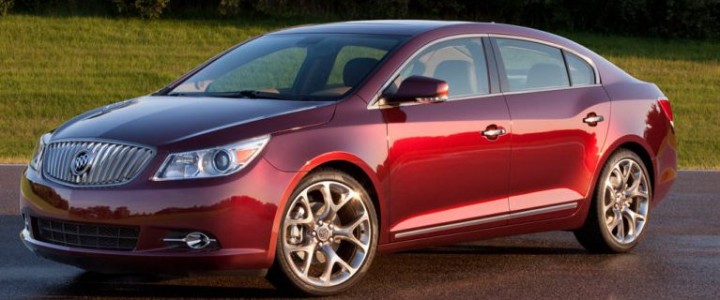 Buick LaCrosse GS
Buick could introduce a high-performance GS variant of its LaCrosse full-size sedan sometime in the time frame of the 2018-2019 model years.
Following is speculative and unconfirmed information about the Buick LaCrosse GS. This page is a continuous work-in-progress and will be updated on a regular basis as we await official details from General Motors and Buick.
If you notice any inaccuracies, please let us know here.
There is currently no concrete evidence that Buick could launch a LaCrosse GS. Speculating about the model, however, is the fact that Buick has launched or is in the process of launching a performance-oriented GS variant of all of its cars, including the Buick Regal GS and Buick Verano GS. This makes the LaCrosse the only Buick not to have a GS variant.
If Buick were to make a LaCrosse GS, here's what we would it expect from the vehicle:
Twin-Turbo 3.0L V6 LGW engine making roughly of 400 horsepower and 400 pound-feet of torque
Automatic eight-speed transmission
Advanced Haldex all-wheel drive (AWD) system tuned for performance and power delivery
Sport interior with Recaro performance seats
More aggressive exterior, including a different front fascia, side molding, and rear exhaust treatment
Large 19-inch wheels and high-performance Brembo brakes
Currently, Buick LaCrosse pictures are not available since the vehicle is not a reality. However, Buick did release the LaCrosse CL concept at the 2011 Los Angeles Auto Show. The vehicle features larger, GS-like wheels and a more luxurious interior, but no performance upgrades. Even so, it's the closest official images of a LaCrosse GS until Buick makes such a vehicle.