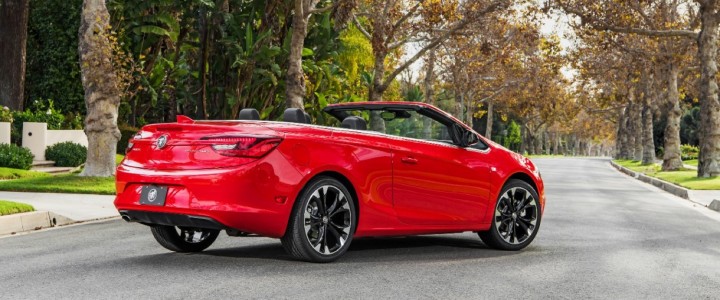 2020 Buick Cascada
While we originally expected the Buick Cascada to see a few changes in 2020, the nameplate was instead discontinued after the 2019 model year. In other words, a 2020 Buick Cascada does not exist.
Production
The Buick Cascada was assembled by PSA Groupe at the Opel Gliwice factory in Gliwice, Poland from 2013 until 2019.
Availability
As stated, the Buick Cascada was discontinued after the 2019 model year.
Beyond 2020
We expect that the first-generation Cascada will live at least through the 2021 model year. After that, the model could either be replaced by an all-new, future Buick Cascada or be discontinued and removed from the lineup.
Discussion
Discuss the next Buick Cascada in our Buick forum.
News
Follow our coverage of Buick Cascada news.