2020 Buick Electra Concept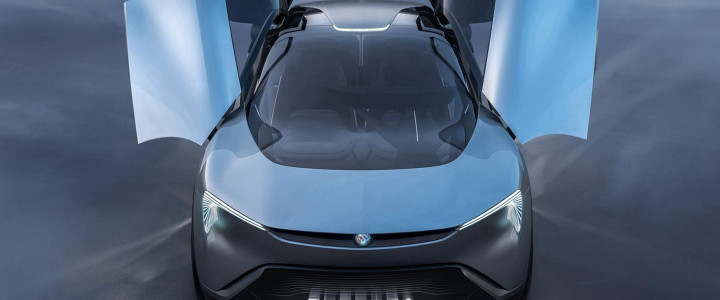 2020 Buick Electra Concept
The 2022 Buick Electra concept is an all-electric concept that served several functions. Not only did it introduce the brand's "potential energy" design language, but it also set the design direction of the 2022 Electra-X concept, itself a preview of the Buick Electra E4.
Exterior
The concept is an electric crossover that showcases the brand's vision for a new generation of zero-emission vehicles.
The all-new Buick Electra Concept showcases the brand's next-generation design language for electric vehicles called "potential energy," which introduces clean, minimalistic styling inspired by a space capsule. The concept vehicle combines the athletic look of a four-seat crossover with the design of a Gran Tourer, giving it a bold and innovative appearance.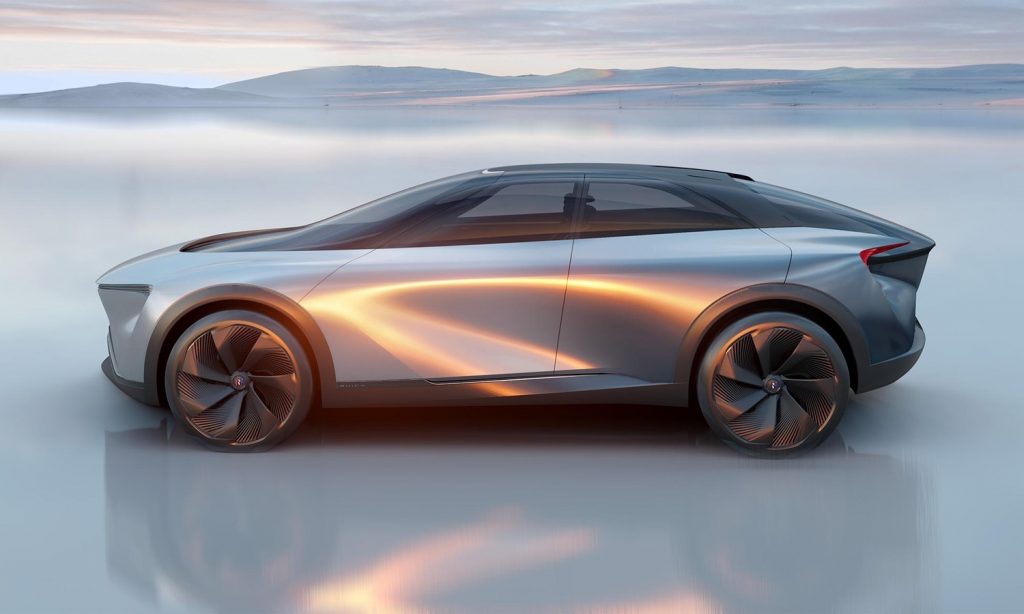 With organic lines and sculptural surfaces throughout its body, wheels and lighting elements, the Buick Electra Concept's exterior serves up an alluring mix of elegance and dynamism. Notable highlights include the illuminated front grille, sophisticated LED Matrix headlight signature, the butterfly doors and the large, innovative 23-inch wheels.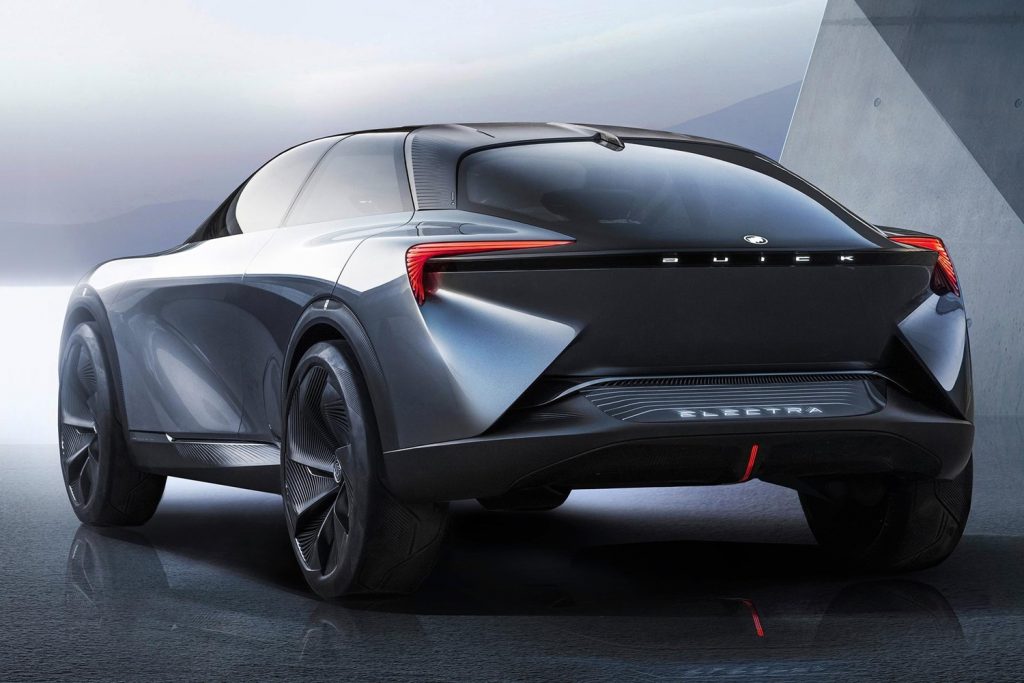 Interior
The Electra Concept's cabin is inspired by a spaceship with a minimalist design that lacks a traditional instrument panel.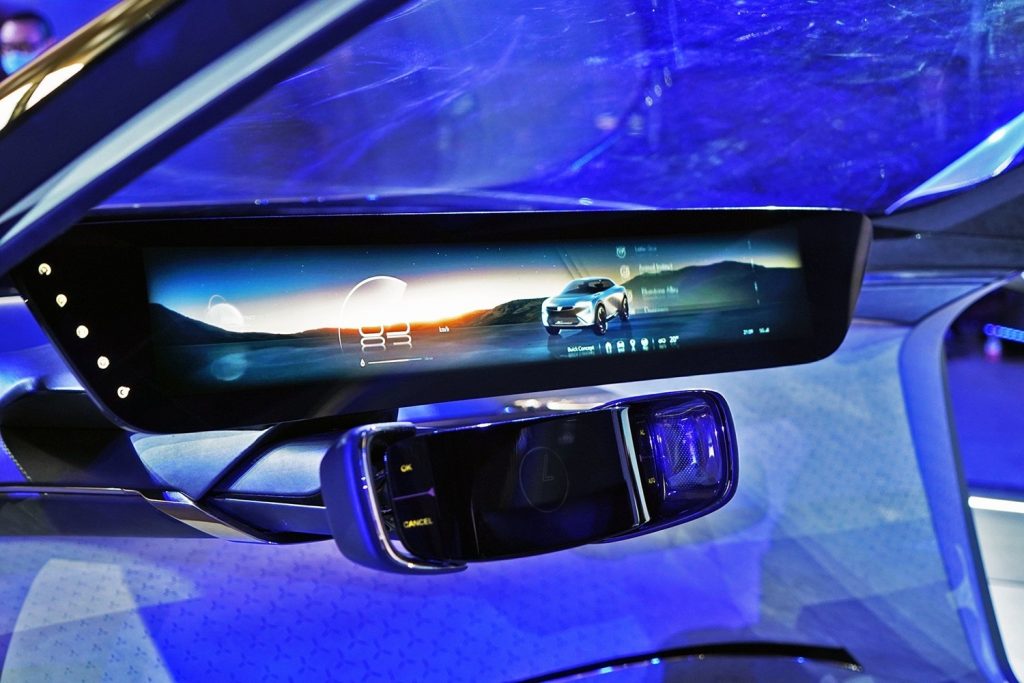 A huge, floating curved screen is the central feature, along with a retractable steering column and suspended seats that create a zero-gravity visual effect. This futuristic atmosphere offers plenty of space for four people.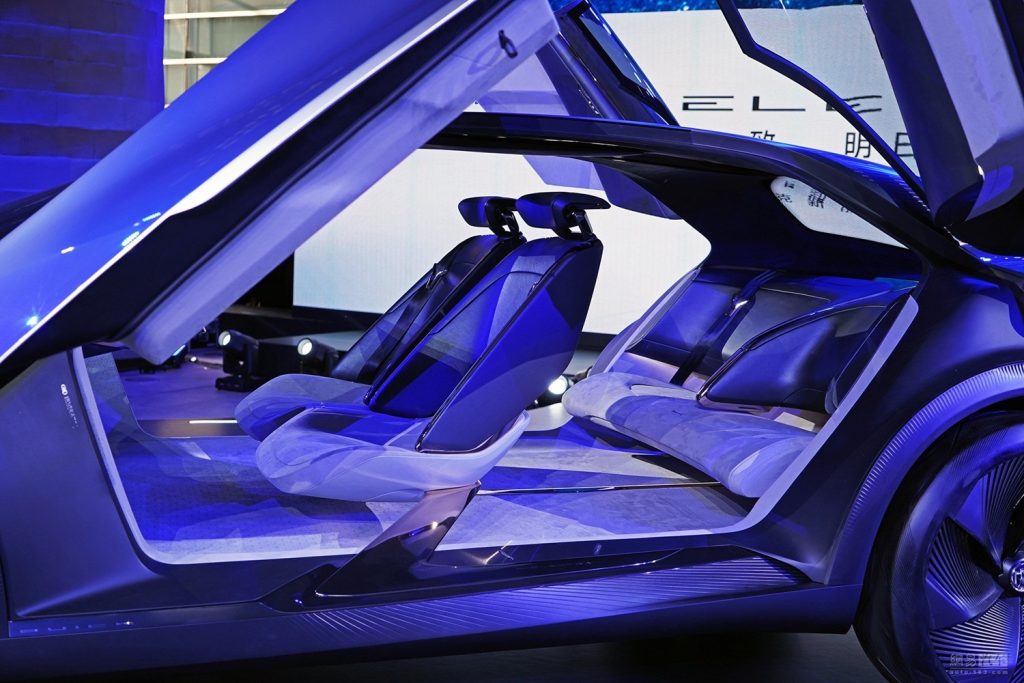 Mechanical
The Buick Electra-X concept leverages Ultium Battery technology and Ultium Drive motors. GM didn't share any technical details beyond that, such as drive wheels or the concept's architecture. That said, this model likely rides on the GM BEV3 platform.
The Electra Concept is the first sample of a Buick vehicle riding on the BEV3 platform and using GM's Ultium battery system, which will spawn at least two production crossovers for the brand between now and 2025.
Utilizing the upcoming modular BEV3 platform and advanced Ultium battery pack, the Buick Electra Concept is said to boast a driving range estimated at more than 412 miles (660 kilometers) on a single charge. The powertrain consists of two Ultium Drive motors – one on each axle – generating a combined output of 583 horsepower (435 kW), allowing for a 0-62 mph (0-100 km/h) time of 4.3 seconds.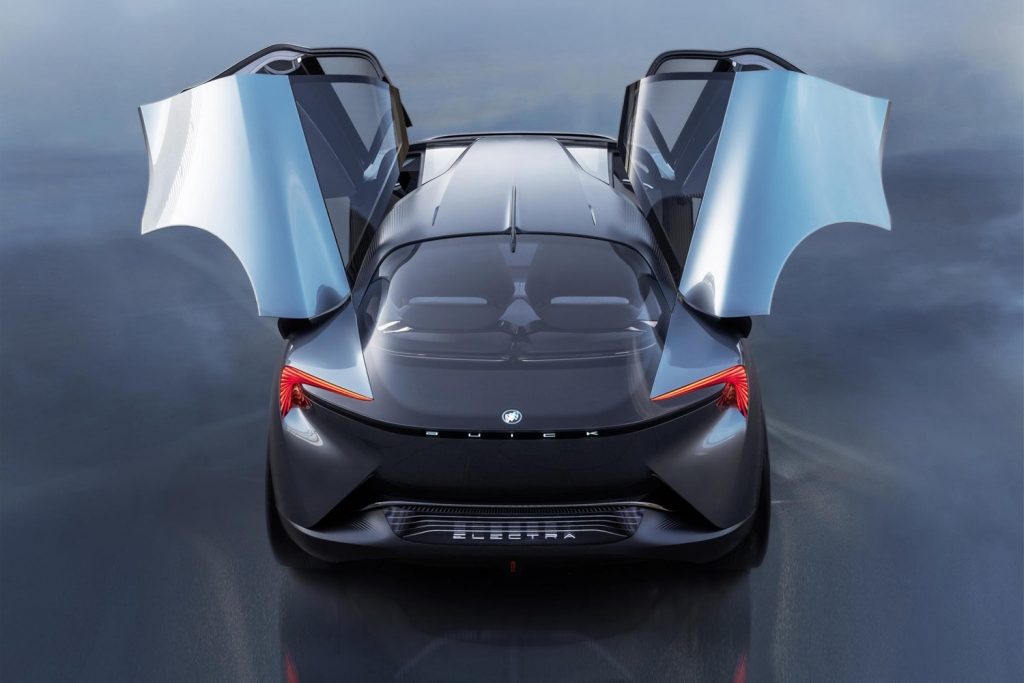 Development
Though GM hasn't confirmed as much, we have reason to believe that the concept was developed by PATAC (Pan Asia Technical Automotive Center) in Shanghai.
Unveiling
The 2022 Buick Electra-X concept was revealed in Shanghai during the 2022 Buick Brand Day in June. At the same event, Buick confirmed its plans to transition to an all-electric brand by the end of 2030.
The 2020 Buick Electra concept was revealed at a surprise announcement at the 2020 Beijing Motor Show.
Discussion
Discuss the Buick Electra concept in our Buick forum.
2020 Buick Electra Concept Photos