2018 Buick Enspire Concept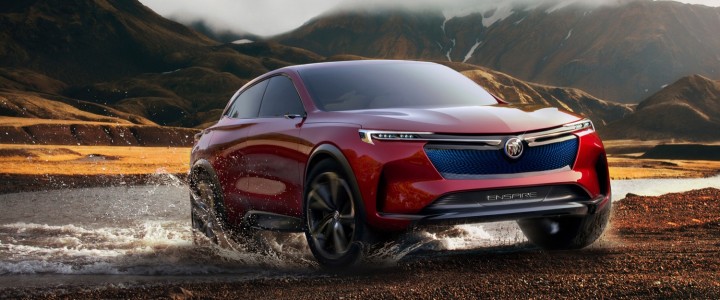 2018 Buick Enspire Concept
The Buick Espire Concept is a concept vehicle from General Motors' Buick brand that serves as "an exploration of Buick's bold design ideas and innovative technologies for future mobility."
The vehicle was brought to production as the 2021 Buick Envision in North America and as the Buick Envision S in China, but as an ICE-powered model, as opposed to an EV concept.
Exterior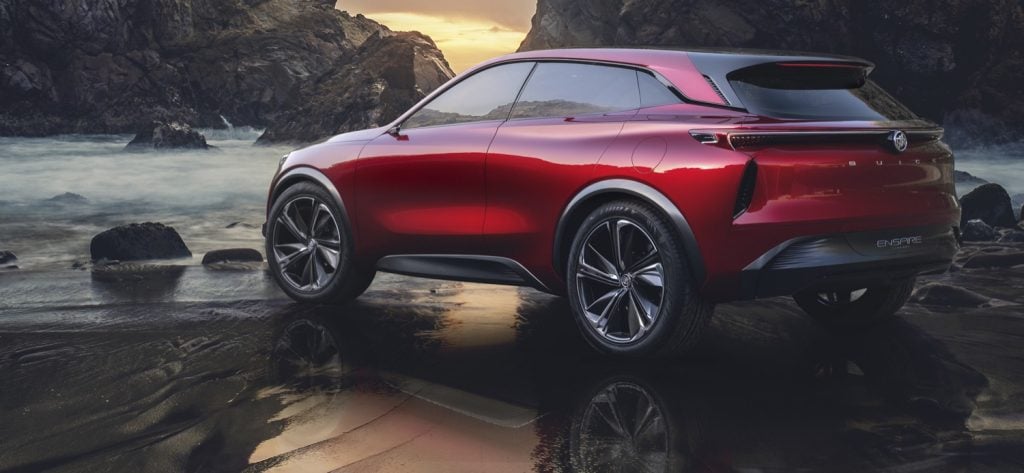 Buick says that the exterior "feature lines and advanced aerodynamics accentuate the exterior's strong, sculptural look.
Interior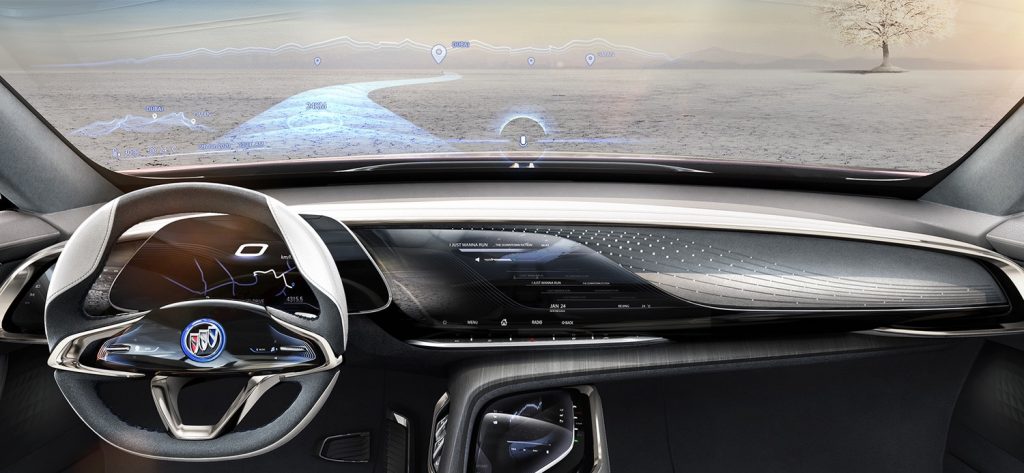 The Buick Enspire concept's interior features a "surround skyline" interior theme and suspended theater-type seating, giving the vehicle a bright and spacious interior.
The show car's cabin features simple yet elegant colors and exquisite craftsmanship that combine with ambient lighting, wrapping users in a premium environment. The center console and armrests feature natural wood grain and microfiber suede.
Tech
The cabin is filled with cutting-edge technologies, including an OLED display screen and an intelligent augmented reality technology-based head-up display system.
The concept also features a 5G super high-speed network.
Drivetrain
The Enspire concept features an all-electric powertrian that Buick has termed "eMotion". The advanced electric drive system has four electric drive wheels that are efficiently arranged in front and back. The system optimizes output according to different operating conditions, for fast, smooth and efficient performance. The high-performance electric motors in front of the front axle and rear axle generate maximum power of 410 kW (550 horsepower), enabling the concept to sprint from 0-100 kph in four seconds, while delivering a driving range of up to 370 miles on a single charge.
The concept supports both fast and wireless charging, with the battery capable of being charged to 80 percent of capacity within 40 minutes.
Debut
The Enspire all-electric concept SUV was announced by Buick on April 17th, 2018 at a launch event in the Chinese city of Wuzhen, Zhejiang. The vehicle then made its global debut at Auto China 2018 in Beijing, China that ran from from April 25th to May 4th.