Baojun E200
The Baojun E200 is a battery electric vehicle produced by SAIC-GM-Wuling (SGMW), a China-based joint venture between General Motors, SAIC and Wuling. The E200 is Baojun's second fully-electric vehicle, succeeding the E100 – which has sold over 22,000 units in China during its first year on the market.
Upgrades
The Baojun E200 features over 200 upgrades compared to the E100, including a longer range, a refreshed exterior and interior design, and improvements that result in a quieter cabin.
Range
The new model has a constant-speed range of up 270 kilometers (167 miles) and 210 kilometers (103 miles) under the New European Driving Cycle (NEDC) on a single charge. The range enables the new model to meet the needs of daily commuting in Chinese urban areas. The battery system has increased density, enabling it to store more energy with the same volume.
The ranges represent a 6-mile improvement over the E100.
Powertrain
The E200 combines the two parts of the motor and the reducer. The change reduces transmission noise and motor vibration. Under acceleration from 2,600-3,800 rpm, gearbox noise is only 40-45 decibels, roughly the sound in a library.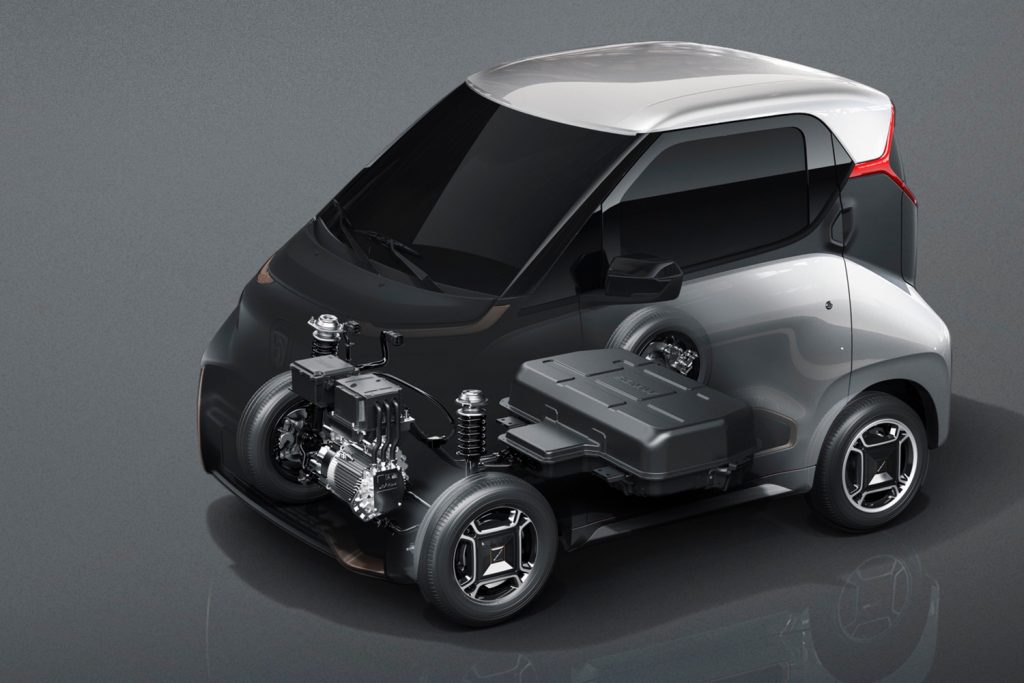 Air Conditioning System
The air-conditioning system is upgraded via a new low-noise compressor and low-noise fan. There's also technology to isolate vibrations.
The result is that air conditioning noise under idle speed is as low as 42.9 decibels.
Exterior
According to Baojun, the E200 has "an agile and futuristic look". The appearance has been updated compared to the E100.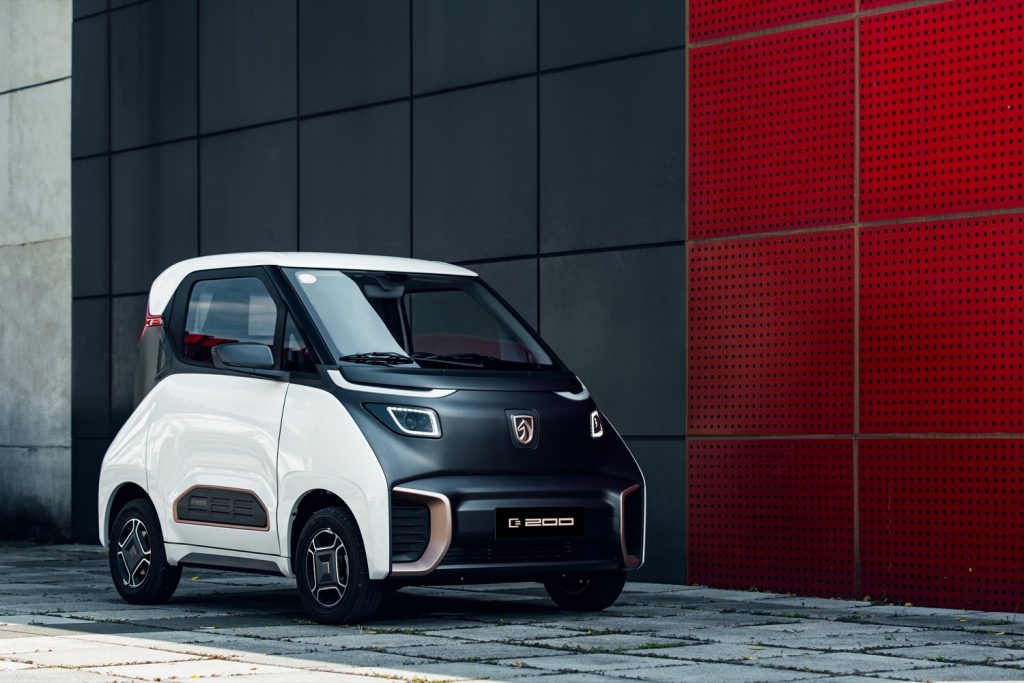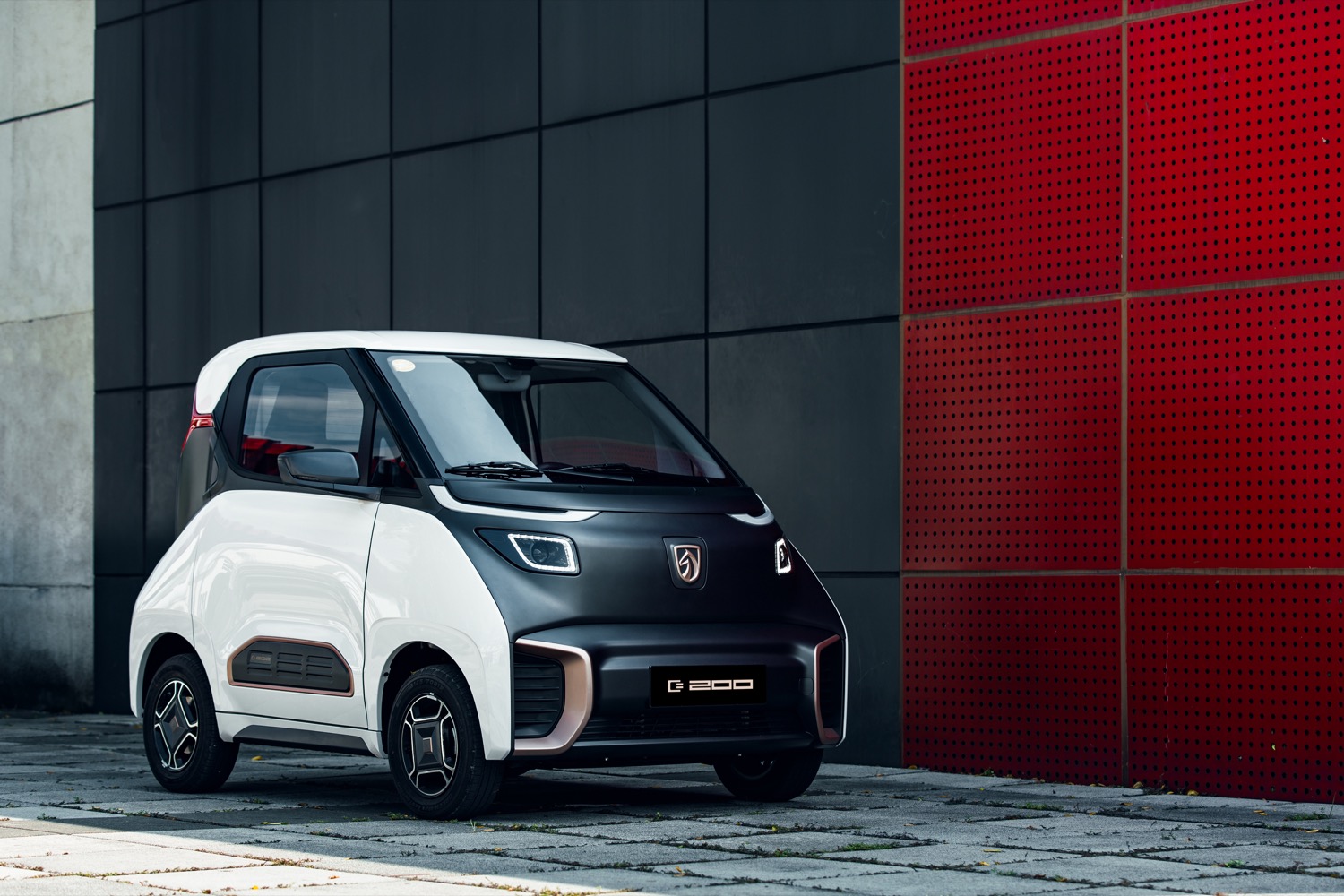 Interior
The Baojun E200 features two seats. Baojun is quick to point out that the electric car has 11 storage spaces, including slots in the armrests, special hooks, card slots and a concealed space in the passenger seat. The backrest of the passenger seat can be folded forward to provide room for large items.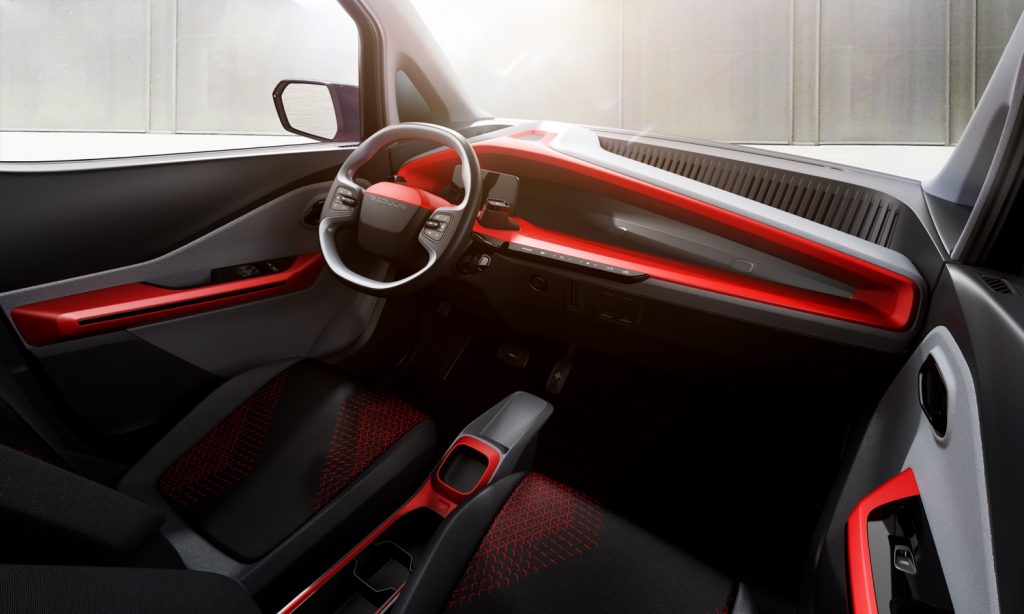 Launch
The Baojun E200 was launched in September 2018.
News
Follow our coverage of Baojun news and Baojun E200 news.