GM Order Event Codes And Definitions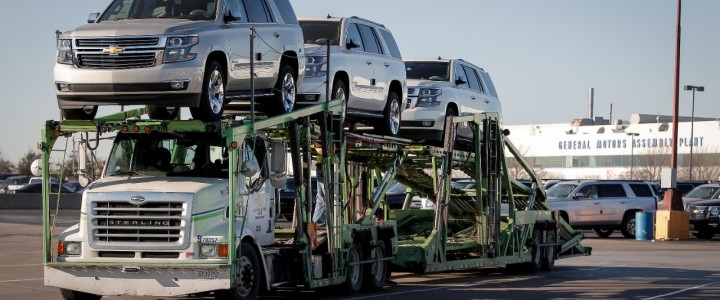 GM Order Event Codes And Definitions
Here you will find the various event codes that can take place during the tracking of a GM vehicle order.
If you notice any inaccuracies, any missing codes or have something to related contribute, please contact us here.
Looking to track your GM vehicle order? Follow the instructions here
Event Codes
0500 (DEFINITION OF THIS STATUS IS CURRENTLY UNKNOWN)
1000 ORDER ON HOLDER AT DEALERSHIP
1100 ORDER PLACED AT DEALERSHIP / PRELIMINARY ORDER ACCEPTED
1101 ORDER ENTERED INTO THE SYSTEM
1102 ORDER ENTERED VIA WEB
2000 ORDER ACCEPTED BY GM
2001 ORDER GENERATED TO DEALER
2005 ORDER REPLACED BY GM PROSPEC ORDER
2030 ORDER EDITED BY GM
2051 ORDER CHANGED THRU WEB
2500 ORDER PREFERENCED, SENT TO PRODUCTION
3000 ORDER ACCEPTED BY PRODUCTION CONTROL
3100 ORDER AVAILABLE TO SEQUENCE
3300 ORDER SELECTED, SCHEDULED FOR PRODUCITON
3400 ORDER BROADCAST FOR PRODUCTION (LOADED ON ASSEMBLY PLANT COMPUTERS)
3450 IMPORT VEHICLE PRODUCED
3550 IMPORT VEHICLE SHIPPED FROM PORT OF ORIGIN
3575 IMPORT VEHICLE RECEIVED AT PORT OF ENTRY
3800 ORDER PRODUCED, VIN IS AVAILABLE
4000 VEHICLE AVAILABLE TO SHIP
4104 BAILMENT INVOICE
4106 BAILMENT RELEASED
4150 VEHICLE INVOICED
4B00 ORDER BAYED; VEHICLE IS WAITING ON TRANSPORTATION OR PULLED FOR QUALITY CONTROL
4200 ORDER SHIPPED
4300 INTERMEDIATE DELIVERY
4800 RAIL RAMP UNLOAD; VEHICLE AT RAIL ROAD DESTINATION AWAITING TRUCK TRANSPORT TO DEALER
5000 VEHICLE DELIVERED TO DEALER
6000 VEHICLE DELIVERED TO CUSTOMER
9000 ORDER CANCELED
TPW (Target Production)
Target Production Week (TPW) is the week that the production plant has targeted to produce the vehicle order. A TPW is usually assigned by status code 3300.