Poll: Should GM Offer Paint Protection Film As Factory Option?
13
Paint jobs can be very expensive – just ask those Cadillac CT5-V Blackwing owners who opted for the limited-edition Maverick Noir Frost Matte Black finish. Naturally, most folks want to protect their investment and keep it looking as good as possible for as long as possible, and to that end, many are turning to the aftermarket for PPF, or paint protection film. The question, then, becomes this – should GM offer PPF as a factory option?
For those readers who may be unaware, paint protection film is essentially a clear polyurethane material that is applied to the exterior of a vehicle to protect the paint finish from things like bugs, UV light, bird droppings, stone chips, and abrasions. The film is laid on top of the vehicle paint, and can even alter the paint appearance, if desired (such as with a matte finish).
PPF is becoming increasingly popular in the aftermarket, especially among high-end vehicle owners that see it as a means of preserving their investment. It's usually offered by independent shops, but some dealers offer PPF services as well.
However, as we've seen before with performance exhaust systems and upgraded alloy wheels, some aftermarket items can be done at the factory, often times better than what's offered by the aftermarket (dual-mode exhaust systems certainly come to mind). So – why should aftermarket companies and / or dealers have all the fun and reap all the profits? Is there money to be made by GM when it comes to paint protection film?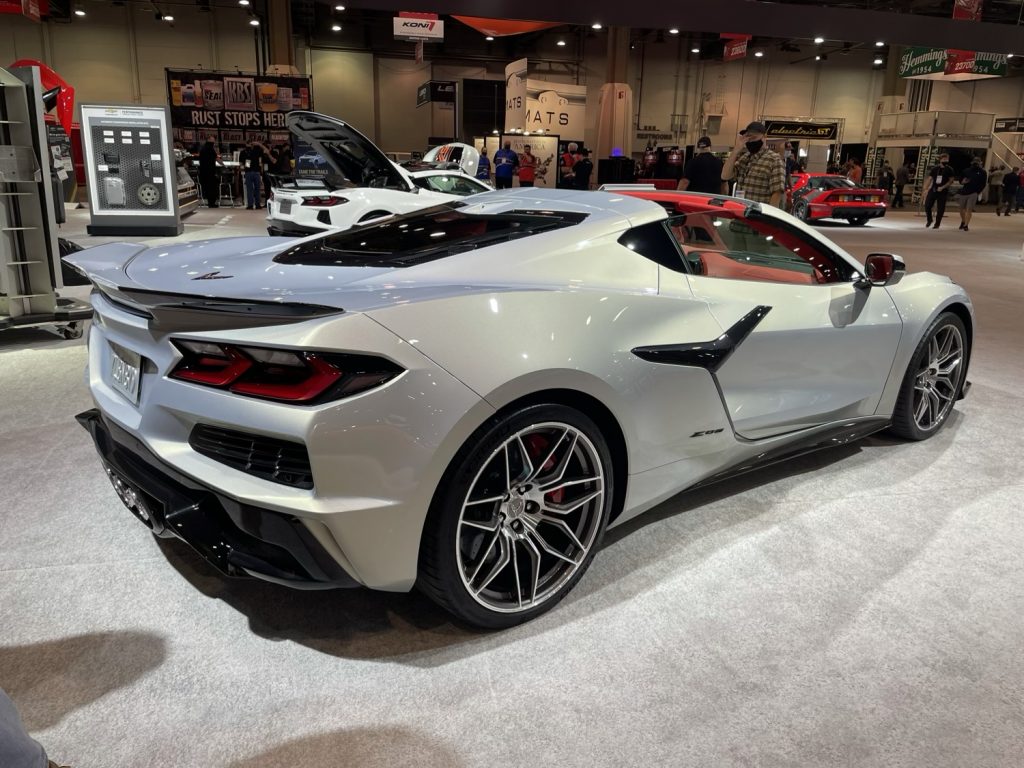 Of course, it should be mentioned that GM has offered PPF from the factory on a selection of Corvette trims in the past, where the material is used to protect high-contact points, such as in front of the rear wheels, where certain pieces can stick out a bit from the body.
Of course, there's quite a bit to consider here, with three obvious barriers to GM applying paint protection film at the factory. First, car paint is usually still curing at these early stages (hence the temporary white film usually seen on vehicles fresh off the line), and even with factory heat booths, it's likely a bad time to apply PPF. Additionally, the time it would take to apply PPF in a factory setting would likely hurt efficiency, and as we all know, bottlenecks are the bane of profitability. Finally, PPF is becoming a significant source of profits for dealers. Given the pushback from dealers over the difficulty of turning a reasonable profit these days, moving the labor-intensive, low-margin (for the factory) service of PPF to the factory could get quite a bit of pushback.
Let us know your thoughts by voting in the poll below, and remember to subscribe to GM Authority for more GM business news and around-the-clock GM news coverage.
Sweepstakes Of The Month: Win a Corvette Z06 and 2024 Silverado. Details here.