GM Stock Value Dips 1 Percent During Week Of August 22 – August 26, 2022
1
The value of GM stock was down during the week of August 22nd to August 26th, 2022, compared to the stock's closing value the week prior. Shares closed the week at $39.23 per share, representing a decrease of $0.47 per share, or 1.18 percent compared to the previous week's closing value of $39.70.
Movement & Range

GM Stock Values - August 22 - August 26, 2022

| Date | Open | Close/Last | High | Low |
| --- | --- | --- | --- | --- |
| 8/26/2022 | $40.75 | $39.23 | $41.09 | $39.22 |
| 8/25/2022 | $39.36 | $40.39 | $40.78 | $39.34 |
| 8/24/2022 | $38.61 | $39.25 | $39.73 | $38.32 |
| 8/23/2022 | $38.96 | $38.56 | $39.41 | $38.42 |
| 8/22/2022 | $38.24 | $38.55 | $38.82 | $37.92 |
By comparison, shares of GM's crosstown rival, Ford Motor Company, decreased by 4.66 percent, falling $0.74 per share during the same timeframe.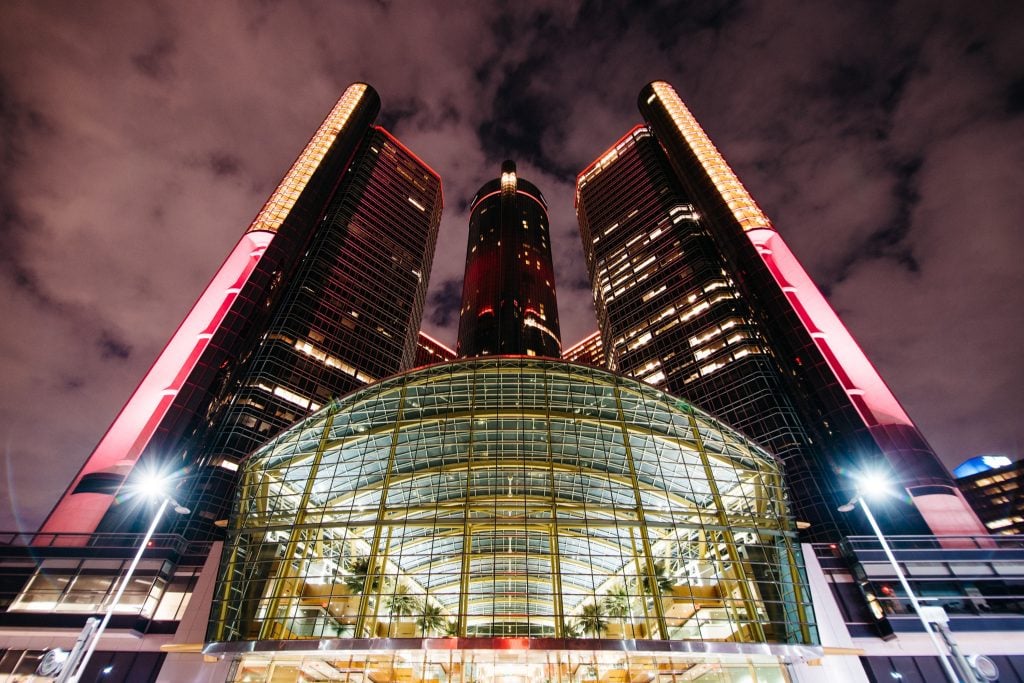 GM Stock Factors
GM stock value fell slightly this week after stable performance last week and a 9-percent rise the week prior.
Factors affecting GM stock value this week include the announcement that GM has no major layoffs planned, unlike crosstown rival Ford, which is set to layoff 3,000 employees globally. In production news, production of the Chevy Silverado 1500 and GMC Sierra 1500 in Mexico will be paused next week, as will production of the Chevy Corvette in Kentucky. Finally, in political news, California finalized plans to ban the sale of new ICE-powered vehicles by 2035.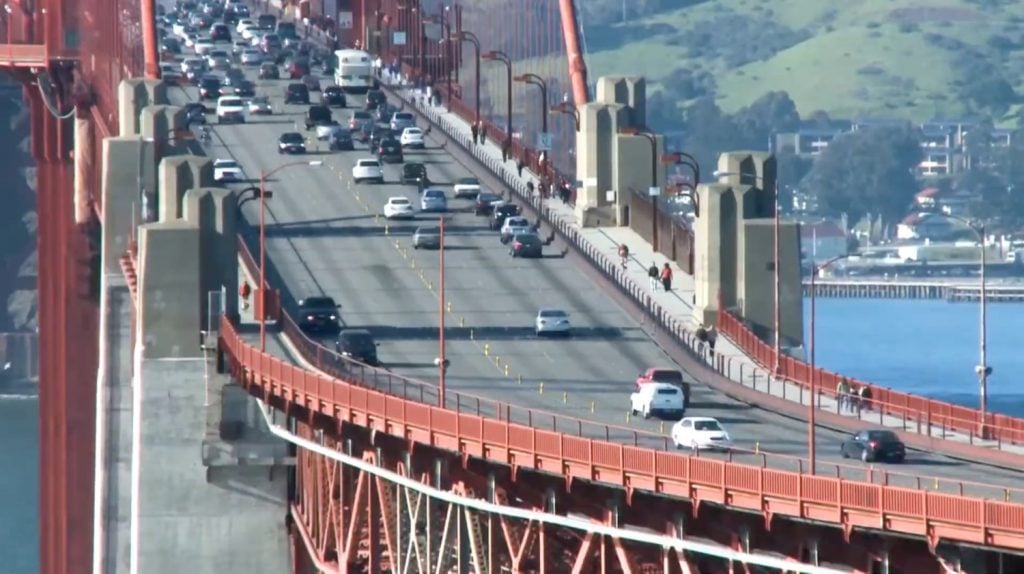 GM Stock Value Macro Factors – Strategy
General Motors continues to drive towards the mass adoption of all-electric vehicles, recently laying out its ambitious global future growth strategy and reaffirming its commitment to deploying its zero-emission and autonomous technologies around the world. GM also previously announced several major investments, including a massive $7 billion for its Michigan-based production facilities that includes $4 billion to convert the Orion Township plant for production of the new Chevy Silverado EV and Sierra EV, $2.5 billion for a third Ultium Cells battery plant, and a further $500 million to support production of the next-generation Chevy Traverse and Buick Enclave. The investment is the largest single investment in GM history, and prompted responses from the White House, among other groups. GM is now shooting for EV production capacity greater than 1 million units.
GM has also announced a fourth Ultium Cells battery plant and a third EV truck plant. The automaker has stated that it is holding 25,000 reservations for the BrightDrop EV600 and EV410 all-electric commercial vans, along with 150,000 reservations for the new Chevy Silverado EV and 80,000 reservations for the new GMC Hummer EV. Additionally, GM has teased the new Chevy Corvette E-Ray hybrid, adding that a fully electric model will follow.
Back in November of 2021, the automaker hosted the grand opening of its new GM Factory Zero production facility in Michigan, GM's first dedicated all-electric vehicle assembly plant. The first product rolling off the line is the 2022 GMC Hummer EV Pickup. GM CEO Mary Barra rang the NYSE opening bell from the factory floor the morning of the plant's opening, and President Biden visited for a tour, driving the new Hummer. GM stock value rose to $65 per share following the opening.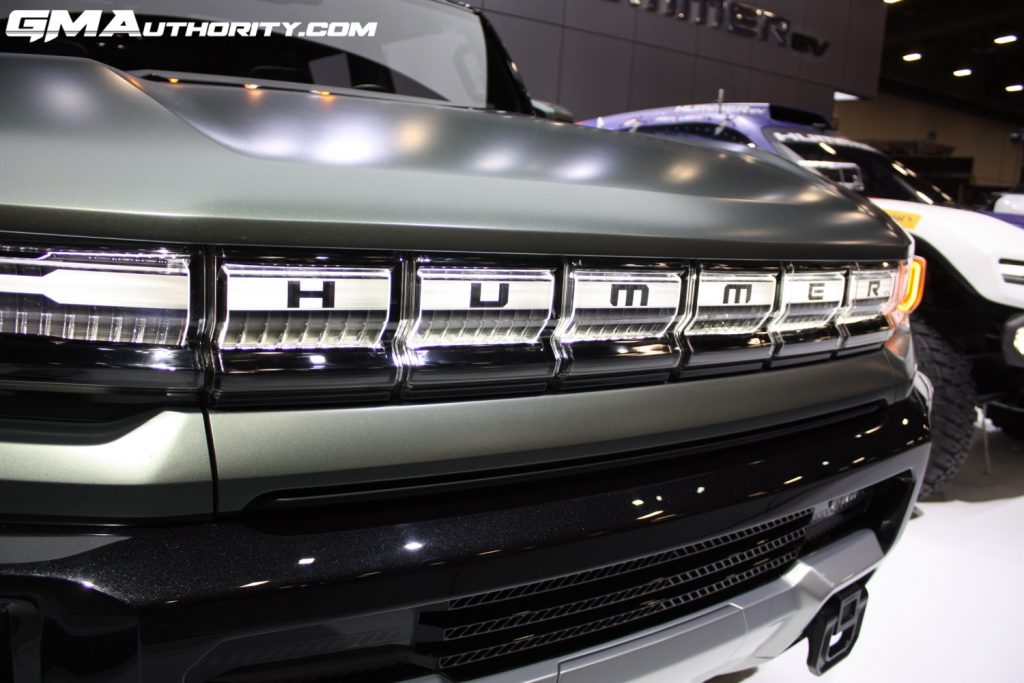 During the previous GM Investor Day event, GM announced future plans regarding its business, strategy and products. It expects to double its revenue by 2030 through new software platforms and connectivity, as well as the integration of OnStar Insurance with the vehicle purchase process. More recently, GM announced it would add 50 new in-vehicle digital services by 2026, creating a wealth of new potential revenue streams.
To help ramp up EV production, GM has announced a new joint venture with POSCO Chemical to process materials for the automaker's Ultium batteries. Construction of the Ultium Cells battery plant in Tennessee is currently on schedule. GM is also exploring the possibility of manufacturing EVs in Egypt, while increasing its investment into the GM Lake Orion Plant from $160 million to a whopping $1.3 billion for expanded EV production. GM has also recently issued $2.5 billion in new senior unsecured notes.
Back in 2020, GM CEO Mary Barra shared the company's plan to launch a total of 30 new electric vehicles globally by 2025, with a total investment of $7 billion. To put that in perspective, 40 percent of GM's offerings will be fully electric by the end of 2025, compared to just three percent in 2021. GM CEO Mary Barra has also stated that General Motors could catch up to Tesla in EV sales by 2025, while announcing plans to build 40,000 new charging stations throughout North America. What's more, GM has made a commitment to phase out fossil fuel vehicles by 2040, and, per the GM 2021 Sustainability Report, the automaker states that it used more than 17 million pounds of recycled plastic in the manufacturing of its vehicles in 2021. GM hopes to support EV adoption by building a new network of charging stations across the U.S.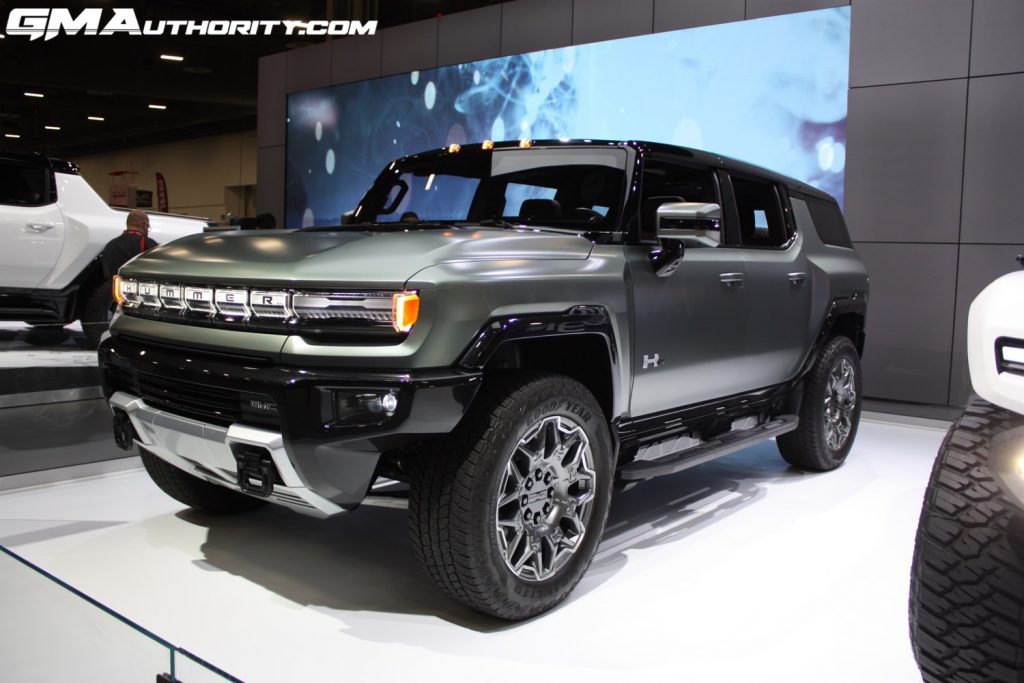 With regard to EV and AV investments, GM has earmarked a total of $35 billion between now and 2025. More recently, GM laid out its plans to roll out new software such as the Future Roads data platform, enhanced subscription services, and the expansion of the OnStar Insurance service to all 50 states by 2022. GM's Cruise autonomous vehicle brand is expected to rake in $50 billion over the coming years, with the finalization of autonomous vehicle rules from the NHTSA paving the way for GM to launch a fleet of new self-driving ride-share vehicles. Cruise may also start charging customers for rides very soon. SoftBank previously announced a further $1.35 billion investment in GM's Cruise AV arm.
Cruise recently began charging for driverless rides in San Francisco. However, a recent a letter from an anonymous whistleblower claims that the fully autonomous GM Cruise robotaxi is not available for commercial deployment. The Cruise AV division reports a $500 million loss for Q2 of 2022.
With regard to its private passenger vehicle semi-autonomous products, GM recently announced it will double the size of its current Super Cruise road network.
To promote the pivot towards EVs, Buick has introduced a new logo and brand identity as it transitions to an all-electric portfolio by 2030. Buick has also revealed the new Buick Wildcat EV Concept vehicle as a preview for its upcoming EV design language.
Although investors are eager to see GM pivot to EVs, some groups are frustrated by the automaker's progress. Investment banking company Morgan Stanley previously dropped its price target from $75 to $55, sending GM stock tumbling in February. A Citigroup analyst also recently lowered his GM stock price target to $87 per share, while German multinational investment bank Deutsche Bank has downgraded its stock rating from Buy to Hold. That said, some investors are now coming around, with GM CEO Paul Jacobson purchasing 35,000 shares of GM stock in April, much more than was required by his executive position, and Cathie Wood's Arc Invest Firm also purchasing shares after Wood criticized GM's move towards EVs. GM President Mark Reuss has also stated that GM has learned from past mistakes with regard to bringing electric vehicles to market. GM recently made the announcement that the company will reinstate quarterly cash dividend payments to shareholders following the suspension of the practice in 2020.
Beyond GM's EV and AV efforts, GM CEO Mary Barra recently indicated that GM was ready to return to the European market.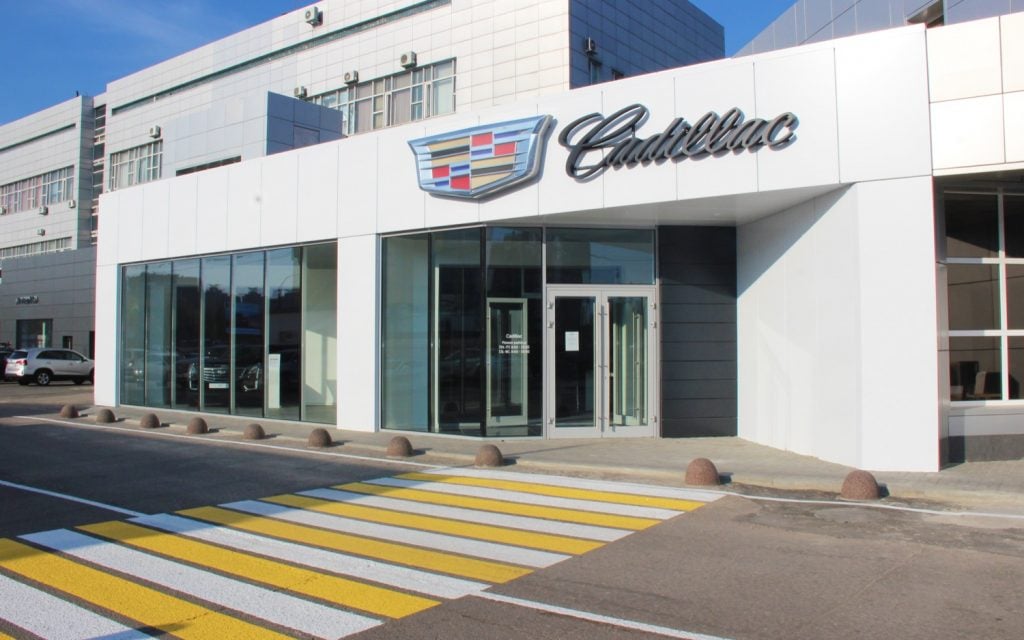 GM Stock Value Macro Factors – Sales
GM sales figures for Q2 of 2022 decreased by 15 percent to 582,269 units, with sales falling at all four U.S. GM brands. However, GM Executive Vice President and President, North America, Steve Carlisle, indicated in a statement that the company's "long-term momentum will continue to build thanks to the launches of groundbreaking new EVs like the GMC Hummer EV and Cadillac Lyriq, and the tremendous customer response to the Chevrolet Silverado and GMC Sierra." Also during the second quarter, GM's new CarBravo used vehicle shopping service opened for business.
GM sales figures for Q1 of 2022 fell 20 percent to 512,846 units, with all four U.S. brands seeing a dip. GM expected continuing disruptions to the global supply chain will affect inventory going forward, as seen in the automaker's Q2 2022 results, but offered tempered optimism that 2022 will outperform 2021 in terms of production, especially towards the latter half of the year. GM China sales figures were down 21 percent in Q1 of 2022 to 613,400.
Fourth-quarter sales figures were headlined by a 43-percent sales decrease in the U.S., down to 440,745 units. Sales at all four GM U.S. brands decreased, with GM saying that it focused on delivering as many high-demand, capacity-constrained products as possible in the face of record-low inventory resulting from the microchip shortage.
GM stock value was up to a record $65.98 per share following the release of GM's Q4 2021 sales report, rising on the news of better-than-expected sales numbers and optimism regarding improvements in the global microchip shortage. Notably, General Motors is no longer the number-one automaker in the U.S. in terms of sales, ceding the position to Toyota after a 90-year streak.
GM Q2 2022 Global Deliveries
* Vehicle deliveries in thousands
| | Q2 2022 / Q2 2021 | Q2 2022 | Q2 2021 | YTD 2022 / YTD 2021 | YTD 2022 | YTD 2021 |
| --- | --- | --- | --- | --- | --- | --- |
| Global Deliveries | -19% | 1,421 | 1,757 | -19% | 2,848 | 3,502 |
| North America | +14% | 687 | 601 | -16% | 1,288 | 1,540 |
| - U.S.A | +13% | 582 | 513 | -18% | 1,095 | 1,330 |
| Asia/Pacific, Middle East and Africa | -15% | 627 | 736 | -22% | 1,362 | 1,755 |
| - China | -21% | 484 | 613 | -28% | 1,097 | 1,531 |
| South America | +19% | 107 | 90 | -4% | 197 | 205 |
| - Brazil | +32% | 66 | 50 | -7% | 116 | 125 |
Q2 2022 Earnings table:
GM Q2 2022 Earnings Summary
Q2 2022
Q2 2021
Q2 2022 - Q2 2021
% CHANGE Q2 2022 / Q2 2021
GAAP METRICS
NET REVENUE
$35,759
$34,167
$+1,592.0
+4.7%
NET INCOME ATTRIBUTED TO STOCKHOLDERS
$1,692
$2,836
$-1,144.0
-40.3%
NET INCOME MARGIN
4.7%
8.3%
-3.6%
N/A
EARNINGS PER SHARE (EPS) DILUTED
$1.14
$1.90
$-0.76
-40%
NON GAAP METRICS
EBIT-ADJUSTED
$2,343
$4,117
$-1,774.0
-43.1%
EBIT-ADJUSTED MARGIN
6.6%
12.0%
-5.4%
N/A
ADJUSTED AUTOMOTIVE FREE CASH FLOW
$1,407
$2,478
-$1,071
-43.2%
EPS DILUTED - ADJUSTED1
$1.14
$1.97
$-0.8
-42.1%
DIVISIONAL RESULTS
GM NORTH AMERICA EBIT-ADJUSTED
$2,299
$2,894
$-595.0
-20.6%
- GM NORTH AMERICA EBIT-ADJUSTED MARGIN
8.0%
10.4%
-2.4%
N/A
GM INTERNATIONAL EBIT-ADJUSTED
$209
$15
$+194.0
-
GM CHINA EQUITY INCOME
-$87
$276
$-363.0
-131.5%
CRUISE EBIT-ADJUSTED
-$543
-$332
$-211.0
-63.6%
GM FINANCIAL EBT-ADJUSTED
$1,106
$1,581
$-475.0
-30%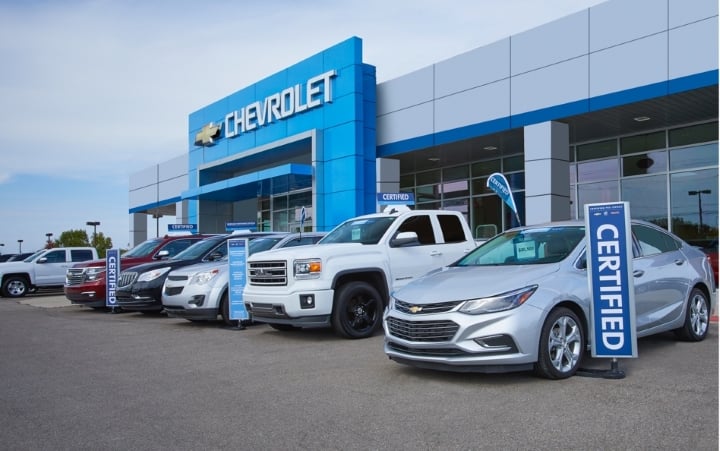 GM Stock Value Macro Factors – Earnings
GM's latest Q2 2022 earnings results were highlighted by $1.7 billion in income on $35.8 billion in revenue. Compared to the second quarter of 2021, these results represent a 40-percent downturn in income and 4.7-percent upturn in revenue. GM cited "higher corporate expenses primarily due to year-over-year market-to-market changes," forecasting full-year net income of $9.6 billion to $11.2 billion, and EBIT-adjusted between $13.0 billion and $15.0 billion.
Previously, GM's Q1 2022 earnings report was headlined by $2.2 billion in income on $36 billion in revenue, a 33.3-percent drop in income and 10.8-percent growth in revenue compared to the first quarter of 2021. The automaker cited strong product demand as an influencing factor, in addition to good results from GM's captive finance arm, GM Financial. GM reaffirmed its forecast of $9.4 billion to $10.8 billion in net income and EBIT-adjusted between $13 billion and $15 billion.
GM Q4 2021 earnings were marked by $1.7 billion in income on $33.5 billion in revenue. Compared to Q4 of 2020, the figures represent a 38.8 percent decrease in income and 10.5 percent decline in revenue. Factors influencing the figures included strong demand for full-size SUVs and pickups, and strong performance from GM's captive finance arm, GM Financial. GM forecasted $9.4 billion to $10.8 billion in net income and EBIT-adjusted between $13 billion and $15 billion.
GM's Q3 2021 earnings were headlined by $2.4 billion in income on $26.8 billion in revenue, a 40-percent decline in income and 25-percent decline in revenue. Investors reacted with disappointment to the automaker's 2021 profit forecast in the wake of the ongoing global microchip shortage and increasing commodity prices. Some good news on the manufacturing front, though, as GM has raised its profit outlook on the back of an improvement to the microchip shortage. GM is now running overtime at some U.S. plants as microchip supplies continue to show some improvement.
GM Q4 2021 Earnings Summary
Q4 2021
Q4 2020
Q4 2021 - Q4 2020
% CHANGE Q4 2021 / Q4 2020
GM FINANCIAL EBT-ADJUSTED
$1,180
$1,039
$+141.0
+13.6%
GAAP METRICS
REVENUE
$33,584
$37,518
$-3,934.0
-10.5%
NET INCOME
$1,741
$2,846
$-1,105.0
-38.8%
EARNINGS PER SHARE (EPS) DILUTED
$1.16
$1.93
$-0.77
-39.9%
NON GAAP METRICS
EBIT-ADJUSTED
$2,839
$3,712
$-873.0
-23.5%
EBIT-ADJUSTED MARGIN
8.5%
9.9%
-1.4%
11.3%
AUTOMOTIVE OPERATING CASH FLOW
$9,384
$5,243
$4,141
+79%
ADJUSTED AUTOMOTIVE FREE CASH FLOW
$6,403
$3,433
$2,970
+86.5%
EPS DILUTED - ADJUSTED1
$1.35
$1.93
$-0.6
-30.1%
DIVISIONAL RESULTS
GM NORTH AMERICA EBIT-ADJUSTED
$2,165
$2,612
$-447.0
-17.1%
- GM NORTH AMERICA EBIT-ADJUSTED MARGIN
8.1%
8.7%
-0.6%
N/A
GM INTERNATIONAL EBIT-ADJUSTED
$275
$283
$-8.0
-2.8%
- CHINA EQUITY INCOME
$244
$248
$-4.0
-1.6%
1. EPS-diluted and EPS-diluted-adjusted include a $0.02 and $0.26 impact from revaluation on equity investments in the three months ended December 31, 2021 and 2020.
- Figures in millions of USD, except for per share amounts and percentages.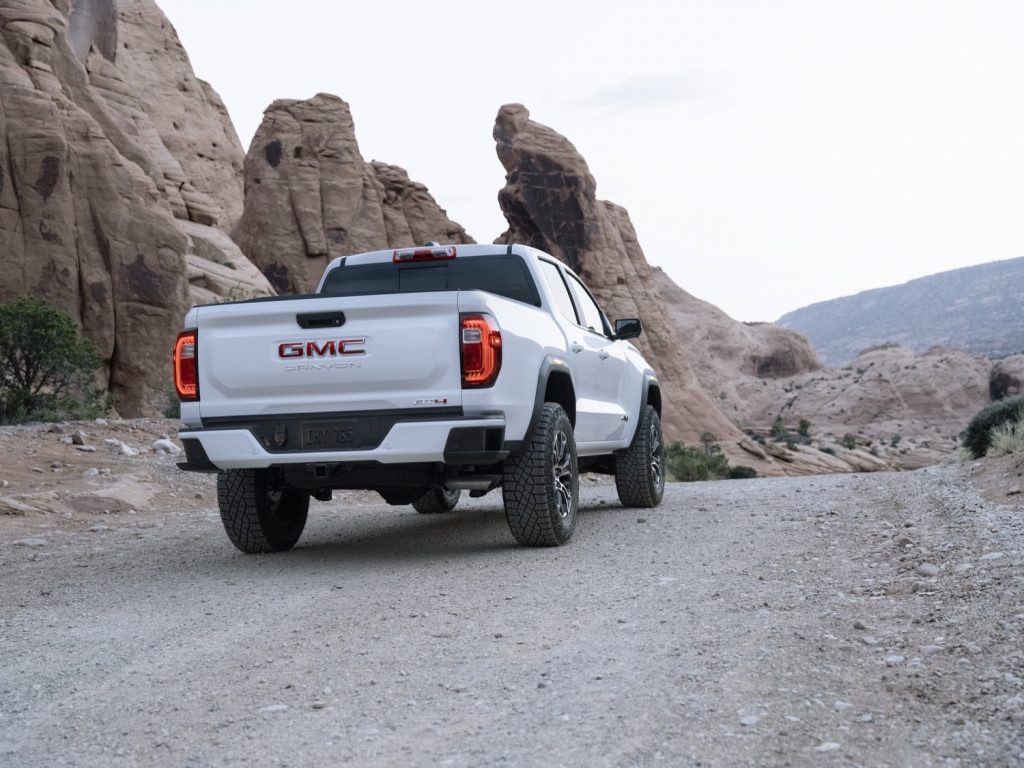 GM Stock Value Macro Factors – Products
GM is now pivoting to all-electric power, recently debuting two important mass-market vehicles, including the 2024 Chevy Blazer EV and Cadillac Celestiq show car. However, the automaker still has a wealth of ICE-powered vehicles on offer, including the debut of the all-new 2023 Chevy Colorado and all-new 2023 GMC Canyon.
GM stock value was on the rise early in January with the introduction of several new GM EVs in conjunction with the 2022 Consumer Electronics Show, highlighted by the 2024 Chevy Silverado EV. GM stock value rose to a record high of $67.21 per share following a keynote speech delivered by GM CEO Mary Barra. Following the event, Barra indicated that reservations for the Silverado EV RST First Edition were filled in just 12 minutes. Other announcements at CES 2022 included the Chevy Equinox EV and Cadillac InnerSpace AV concept.
Further critical debuts early in 2022 included the new 2023 Cadillac Escalade-V, a high-performance version of the iconic luxury SUV with a supercharged V8 engine, while previously, General Motors unveiled several new concepts at the 2021 SEMA Show in Las Vegas, including the Chevy Beast off-roading concept, the all-electric Chevy Project X, and the Silverado High Country Midnight concept.
Late in 2021, GM debuted the fully refreshed 2022 GMC Sierra 1500, which includes two new trim levels, new styling, the latest technology features, and more. GM also recently unveiled the new Chevrolet Performance ZZ632 crate engine, as well as the new 2023 Chevy Corvette Z06 sports car.
GM is now offering the BrightDrop Zevo 600 all-electric light commercial vehicle, formerly known as the BrightDrop EV600. The new van is the fastest-developed vehicle in GM history. The Zevo 600 will be joined by the smaller BrightDrop Zevo 400. Merchant Fleet recently placed an order for 5,400 units of the new Zevo 400, previously known as the BrightDrop EV410. Full-scale production of the BrightDrop vans is set to begin at the GM CAMI plant in December.
On the software front, GM debuted its new Ultifi end-to-end software platform, designed to provide the latest upgrades and features to future GM vehicles via over-the-air updates.
Even more critical is the debut of the refreshed 2022 Chevy Silverado 1500, which introduces a raft of changes and updates over the preceding 2021 model year and pre-refresh 2022 Chevy Silverado 1500 Limited, such as an all-new interior, updated technology, and the new Silverado ZR2 off-roader.
The start of production for the new Cadillac Lyriq EV was recently celebrated at the GM Spring Hill plant in Tennessee, coinciding with the announcement that the facility will also accommodate the production of additional EV models. What's more, GM announced the new Ultra Cruise autonomous driving system, which promises true "door-to-door hands-free driving" capabilities in 95 percent of all driving scenarios, with plans to eventually make the system available on every paved road in the U.S. and Canada.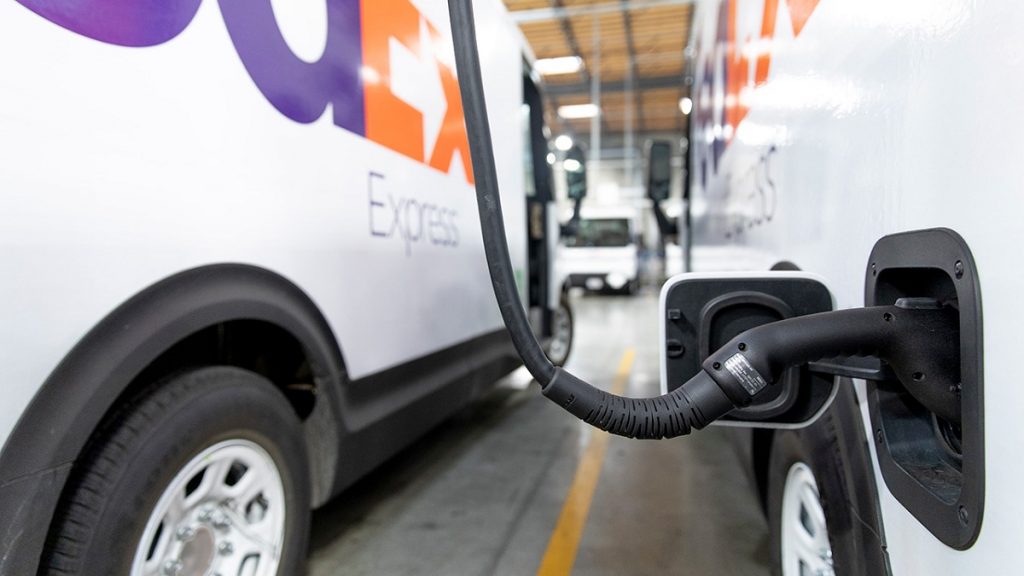 GM Stock Value Macro Factors – Events
One of the factors affecting GM stock value is the ongoing conflict in Ukraine, with GM extending its business suspension in Russia. GM will also donated $250,000 towards refugee relocation efforts. In other international news, GM has established a new import business in China, and has failed to sell the GM Talegaon plant in India.
The ongoing global microchip shortage is also affecting GM stock value by impacting production, vehicle supply, and pricing, with the latest including production pauses for the Chevy Bolt EV and Bolt EUV, as well as a production pause for the Chevy Camaro, Cadillac CT4, and Cadillac CT5. However, it also looks like GM is turning a corner on production issues, recently clearing out 20,000 unfinished vehicles and addressing missing features for the GMC Acadia and Chevy Colorado.
Nevertheless, a previous analysis predicts that the shortage may end up costing the global auto industry upwards of $210 billion in lost revenue, almost twice what was originally forecast. General Motors president Mark Reuss has indicated that he expects the microchip supply to stabilize at a lower level than desired for full recovery. General Motors is also currently gearing up to make significant changes to its supply chain in the hopes of avoiding future shortages. That includes the development of new microcontrollers, with GM CEO Mary Barra stating GM is expected to launch its own line of chips by 2025.
In January, the Biden Administration pushed Congress to pass a $52 billion microchip production bill aimed at alleviating the ongoing shortage.
Looking ahead, strong demand for new cars is expected to continue in 2022, while new vehicle incentives are down to a five-year low amid low inventory. General Motors CEO Mary Barra has indicated that there are no plans to return GM inventory to pre-pandemic levels, making GM leaner and more efficient.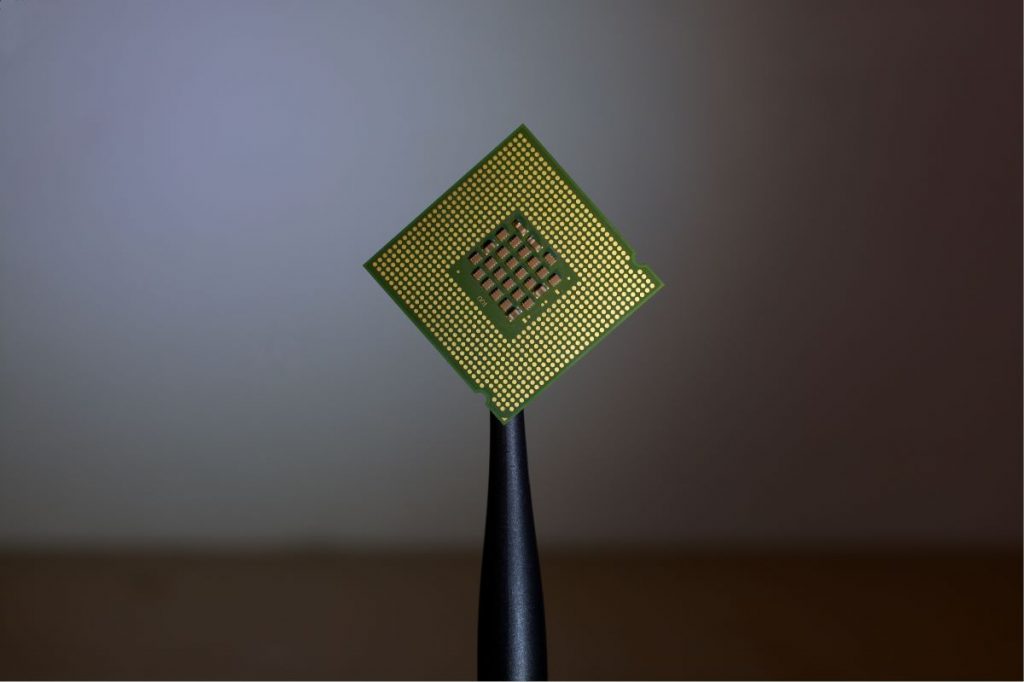 GM Stock Value Micro Factors
The General previously announced that LG Electronics Inc. has agreed to cover $1.9 billion of the $2 billion in costs associated with the replacement of the recalled Chevy Bolt EV and Chevy Bolt EUV battery packs. General Motors has also announced a new battery software update for the recalled Chevy Bolt EV and EUV. However, a lawsuit against the automaker was recently filed regarding the recall.
GM previously announced that it will replace the battery modules on roughly 50,000 units of the 2017 though 2019 Chevy Bolt EV affected by a potential fire risk. The automaker later decided to extend the battery replacement on all model years of the Bolt EV, in addition to the all-new Bolt EUV. Despite the fault laying with battery producer LG Energy Solution, GM CEO Mary Barra announced that GM will continue its relationship with LG going forward.
The National Highway Traffic Administration (NHTSA) recently closed its investigation into the recent Chevy Bolt and Bolt EUV fires, while Chevy Bolt production has since restarted.
In other legal news, GM was slapped with a class action lawsuit regarding peeling paint on Chevy and GMC pickups in March, while GM has issued a recall for more than 80,000 Chevy Tracker units in South America. Most recently, GM was hit with a new lawsuit regarding its eight-speed automatic transmission, as well as a lawsuit regarding the sale of vehicles equipped with faulty airbags. Certain examples of the 2022 Chevy Colorado and 2022 GMC Canyon mid-size pickups were recalled for an issue related to improperly welded seat frames, while no recall will be issued for alleged Chevy Equinox and GMC Terrain steering issues following the conclusion of an investigation by the NHTSA. A class action lawsuit against GM regarding faulty GMC Yukon taillights was also recently dismissed.
In political news, President Biden has signed the CHIPS And Science Act into law, providing funding for domestic chips manufacturing and new technology development. Investments also include $5 billion for the nationwide EV charging network plan. Several GM EVs will be eligible for tax credits under the Inflation Reduction Act. In further political news, California can once again set its own emissions guidelines, while the Biden administration is urging automakers to ensure that their vehicle lineups consist of at least 40 percent EVs by 2030. The state of California is now proposing a 35 percent EV sale target by 2026 as well. Biden has also signed an executive order calling for an end to the purchase of fossil fuel fleet vehicles by 2035. The EPA has also announced stricter emissions rules are on the way. In more recent news, U.S. senators have agreed to extend the EV tax credit, which covers several GM vehicles, while Ultium LLC is also set to receive a $2.5 billion loan from the U.S. Department of Energy.
The greater auto industry, including the UAW workers union and major manufacturers like General Motors, have called on President Biden to roll out tax credits and incentives to drive EV sales. The latest is that the Biden Administration plans to roll out a $100 billion plan for new EV rebates.
GM stock value fell late last year following the announcement that Dan Ammann was stepping down as CEO of the GM-backed autonomous vehicle startup Cruise. Ammann's departure was the second high-profile executive shakeup in a week, following the departure of GM innovation head Pam Fletcher. More recently, GM appointed Ashish Kohli as the new VP of Investor Relations.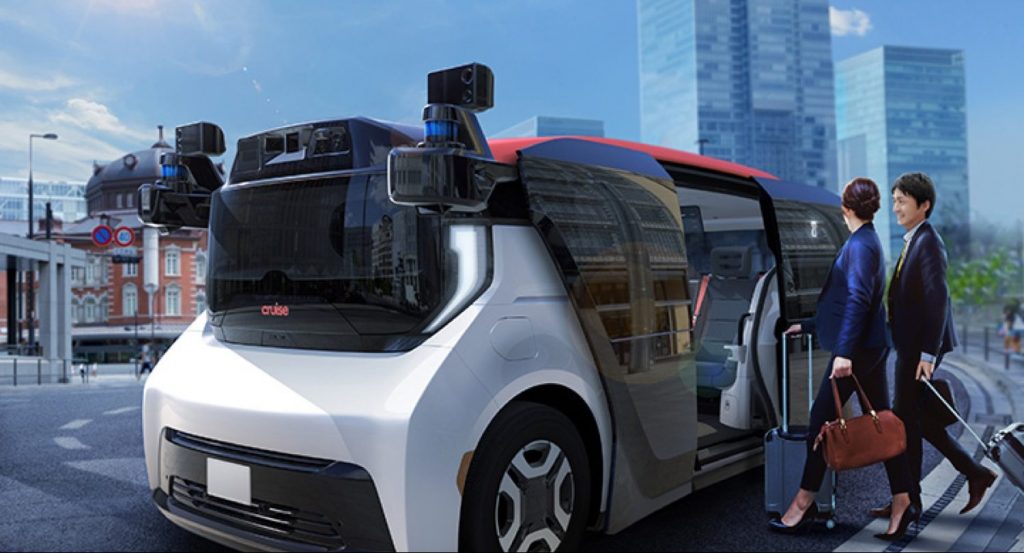 Stock Performance Year-To-Date
GM stock value increased considerably over the course of 2021, only to later rescind some of those gains and fall below the $50-per-share mark. GM stock value was back on the rise later in the year, hovering around the $55- to $60-per-share mark in December before breaking into record highs in January, peaking at $67.21 following CES 2022. In February, GM stock value fell back around the $50-per-share mark, dipping below the mark later in the month to open at $46 per share in March. GM stock value was on a downward trend through the summer, falling under the $40-per-share mark to open just over $30 per share in July and August, while rising towards the $40-per-share mark with the approach of September.
General Motors 2022 Stock Value YTD

| Month | Opening Value |
| --- | --- |
| January 3rd | $59.87 |
| February 1st | $52.85 |
| March 1st | $46.02 |
| April 1st | $44.16 |
| May 2nd | $37.67 |
| June 1st | $39.01 |
| July 1st | $31.28 |
| August 1st | $36.06 |
We'll continue to stay on top of all the latest developments related to GM stock, so be sure to subscribe to GM Authority for ongoing GM stock news and complete GM news coverage.
Sweepstakes Of The Month: Win a Corvette Z06 and 2024 Silverado. Details here.
We are currently looking for experienced automotive journalists and editors to join our team. Make $60k-$80k per year doing what you love. We are also looking for an experienced web developer.
See details here
.