1965 Chevy Corvette Mark IV Pilot Car Auction Bound
We are currently looking for experienced automotive journalists and editors to join our team. Make $60k-$80k per year doing what you love. We are also looking for an experienced web developer.
See details here
.
13
This 1965 Chevy Corvette convertible Mark IV Pilot Car is a one-of-a-kind that is sure to keep collectors up at night. Before we get to the Corvette, let's dive into a bit of history.
Chevy's first Big Block V8s were the 348 and 409, also known as the W-Head or Mark I engines. The introduction of the Small Block V8 in 1955 was a revelation for passenger cars, light-duty trucks, and of course the Corvette. However, Chevy's medium- and heavy-duty trucks needed more power and torque than the Small Block could muster. The answer to the problem came in the form of the 348 cubic-inch Turbo Thrust Mark I Big Block that debuted in 1958 and produced between 250 and 315 horsepower depending on carburetion. Designed with trucks in mind, the 348 quickly found its way into full-size passenger cars. By 1961, a high-performance version of the 348 was available, making 350 horsepower when equipped with triple two-barrel carbs.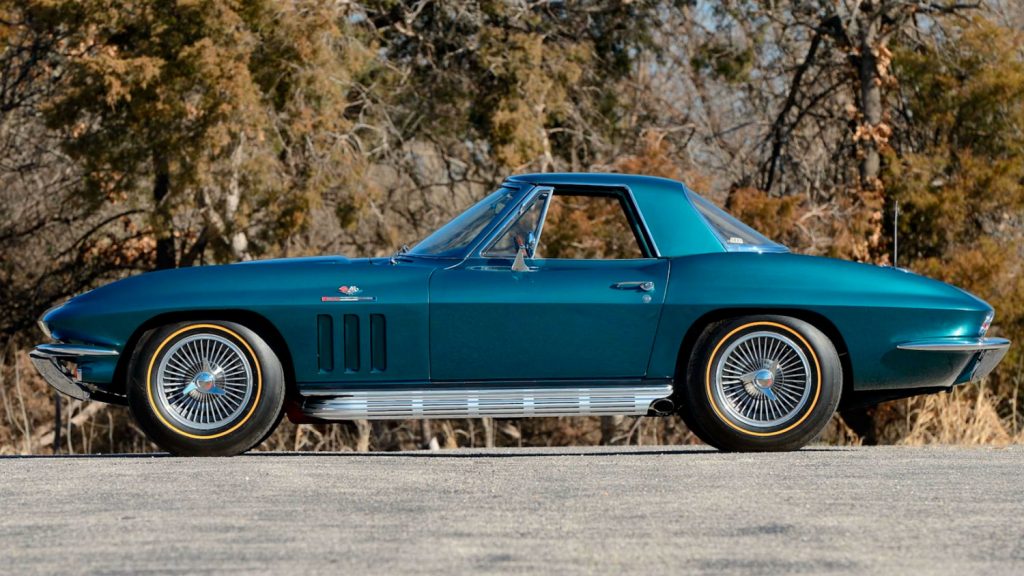 The 409 cubic-inch W-Head bowed for the 1961 model year, rated at 360 horsepower with a single four-barrel. Available as a mid-year option on the Impala Super Sport, the Turbo-Fire 409 featured an aluminum intake manifold, Carter four-barrel carb, solid lifter camshaft, and 11.25:1 compression. Only 142 Impala Super Sports left the factory in 1961.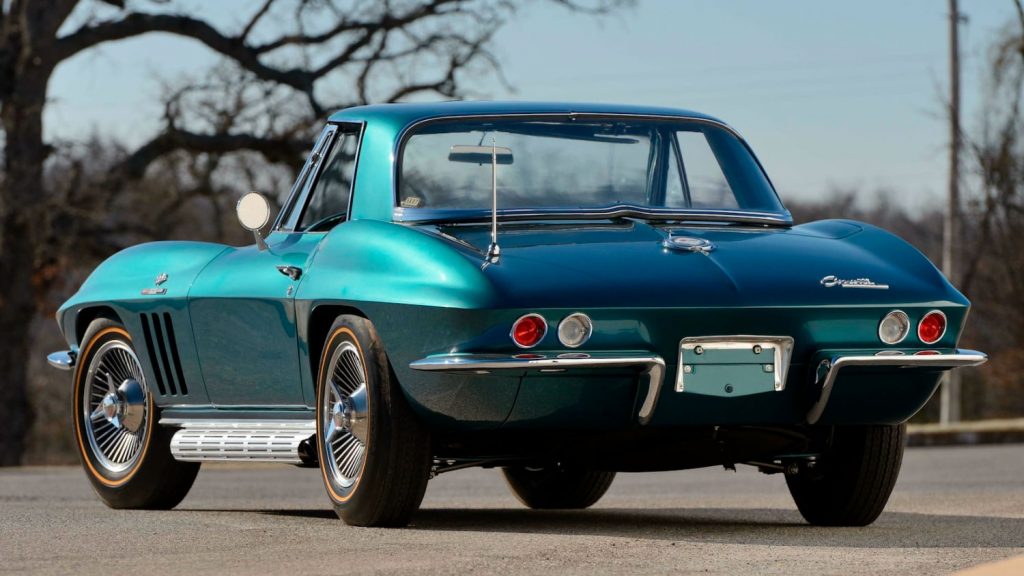 The Big Block program progressed, and the Mark I engines were retired in 1965, when the Mark IV Big Block arrived. Mark IV engines were different from the W-Heads in that the chambers were not in the engine block, but rather in the heads. The valves now opened away from the combustion chamber and cylinder walls, allowing greater volumetric efficiency at higher revs. Spark plugs were relocated, eliminating the need for the valve covers that gave the W-Head engines their name.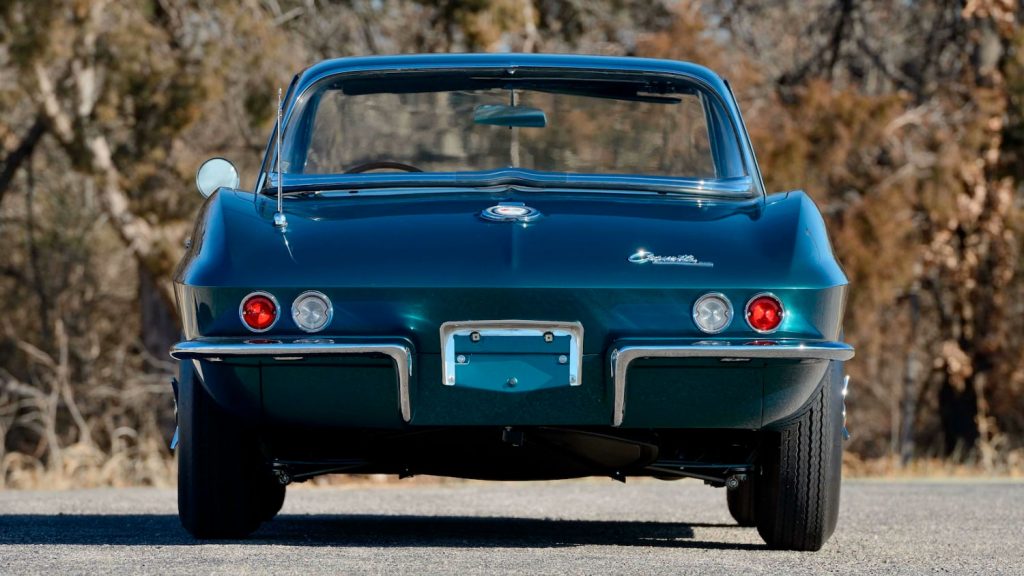 This brings us to our 1965 Chevy Corvette Pilot Car. A Chevy pilot car is like a proof-of-concept model or test mule, allowing engineers to ensure the design will work before production. This Corvette Pilot Car was the first non-competition model to be powered by the new Mark IV Big Block. However, instead of using one of the soon-to-be production 396 cubic-inch Big Blocks, this example is powered by a 427 cube variant, a displacement that would not be available in production Corvettes until the following year.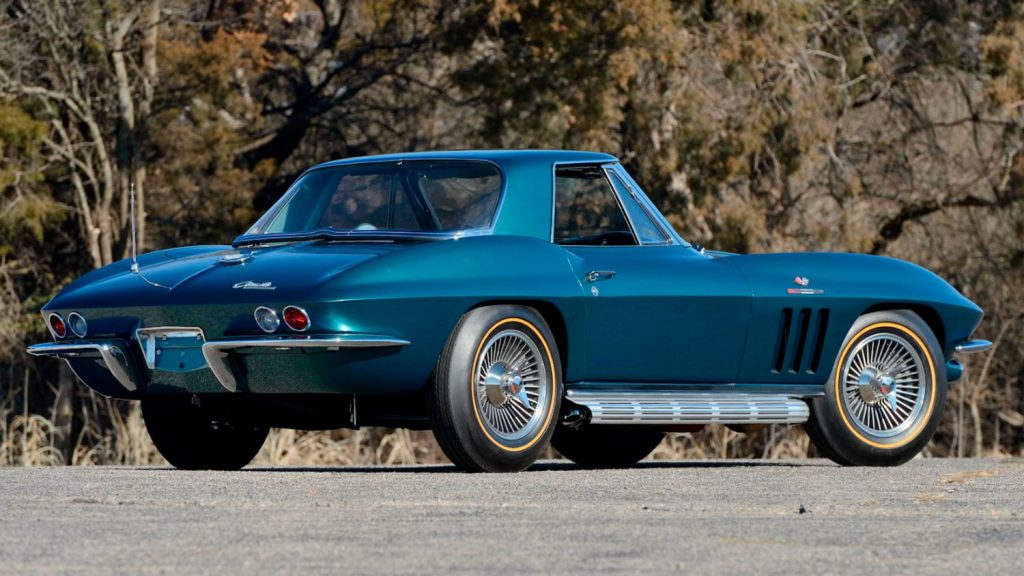 This first 1965 Chevy Corvette, serial number 003, body number 01, began life as an Ermine White over Saddle Leather interior convertible with a 327 Fuelie engine. In early August 1964, it left the St. Louis assembly plant bound for GM Engineering to be used in the Mark IV Development Program. The 327 was swapped for the 427, one of only two 427s used in the program – all others were 396s. (The other 427 was secreted away by Zora Arkus-Duntov for use in his racing program).
Changes made to the Chevy Corvette included modifying the front crossmember to accommodate the fresh Big Block, adding the prototype components for the Special Front and Rear Suspension with one-inch-thick front and rear sway bars, a handmade fiberglass fan shroud and Big Block hood, prototype disc brake parts, side-mounted exhaust, chrome valve covers, clutch arm, and overflow tank. The color was changed to Cadillac Firemist Green Metallic, the interior was dyed Light Green, and the carpet was swapped for the more luxuriant Cadillac variety. Mark IV emblems were added to the front fenders. The Corvette was designated GM Styling Exercise number 5807, and the 5807 decal still remains in the rear window of the hard top.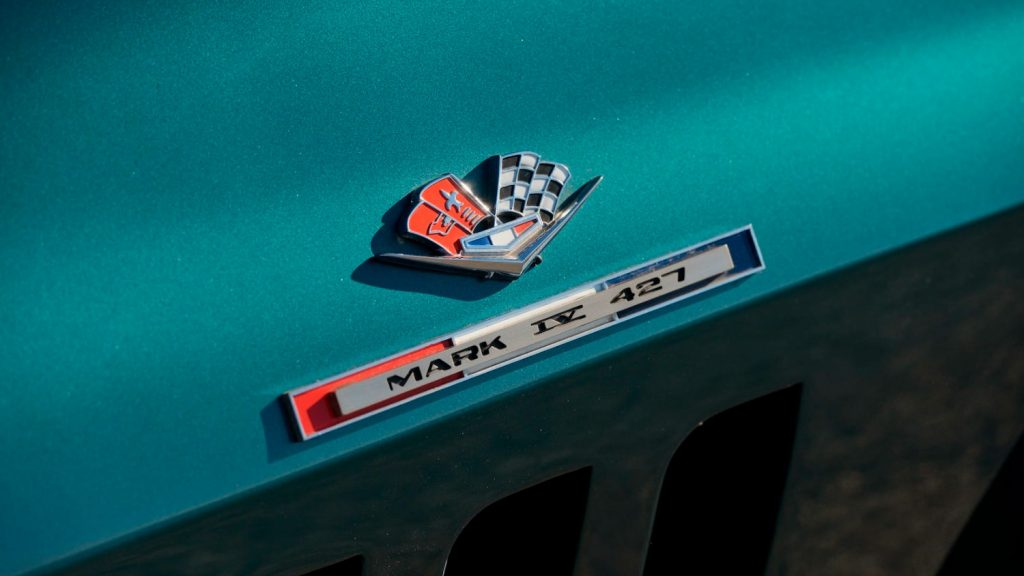 The Chevy Corvette is well equipped with both soft top and hard top, power windows, AM/FM radio, a teakwood steering wheel, paint-to-match steering column, and knock-off wheels with goldline tires. Before being sold to its first retail customer, Bud Volmer, the prototype 427 was replaced with an L72 427.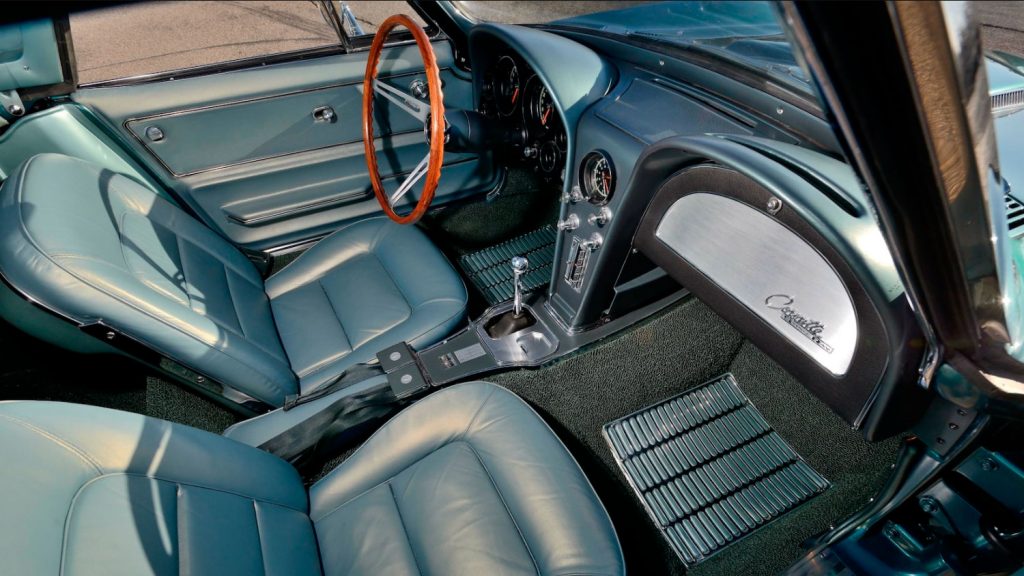 This Chevy Corvette has had a fastidious restoration by the legendary Naber Brothers of Houston, Texas. It has a complete ownership history and documentation from new. It was the test bed for so many Corvette "firsts," and as such, has a special place in Corvette history.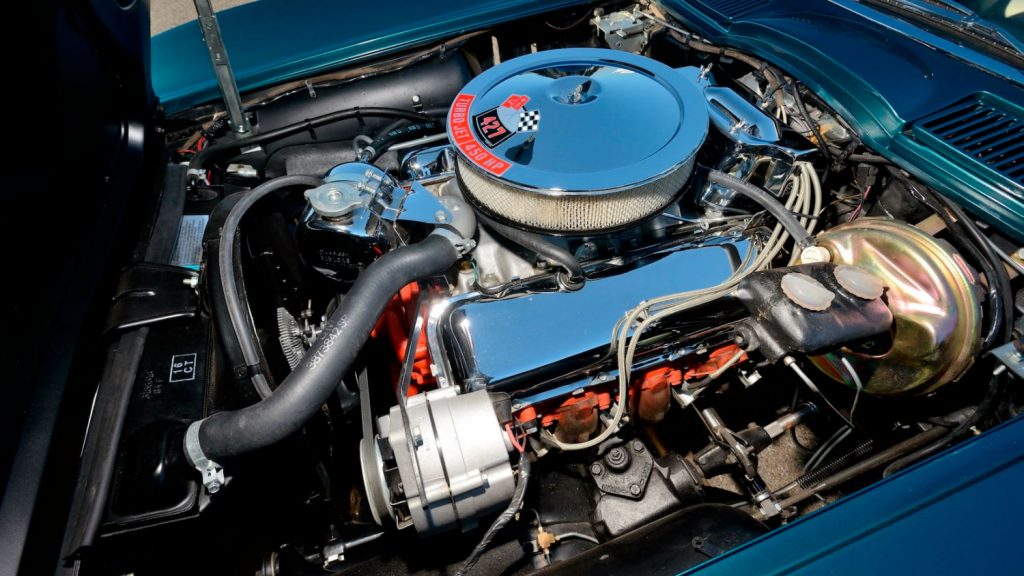 We are currently looking for experienced automotive journalists and editors to join our team. Make $60k-$80k per year doing what you love. We are also looking for an experienced web developer.
See details here
.