An Interview With Corvette Collection Owner Michael Brown
9
Michael Brown is a Corvette collector who is about to sell his much-loved and interesting thirteen Corvettes, the Hooked On Vettes collection, at the Mecum Auctions Glendale, AZ sale this weekend. His collection includes first-, second-, third-, sixth-, seventh-, and eighth-generation Corvettes, some of those are unique, high performance examples.
I had the opportunity to interview Mr. Brown about his love of Corvettes, what inspired him to buy them, and his hopes for the collection. In addition to the Corvettes, Mr. Brown has an exceptional collection of neon signs and road art that will also cross the block in Glendale.
After some discussion about Corvette ownership and the recent sales at Amelia Island, Florida, we got down to the business of Mr. Brown's love of Corvettes,
GM Authority: When did you discover your love of Corvettes?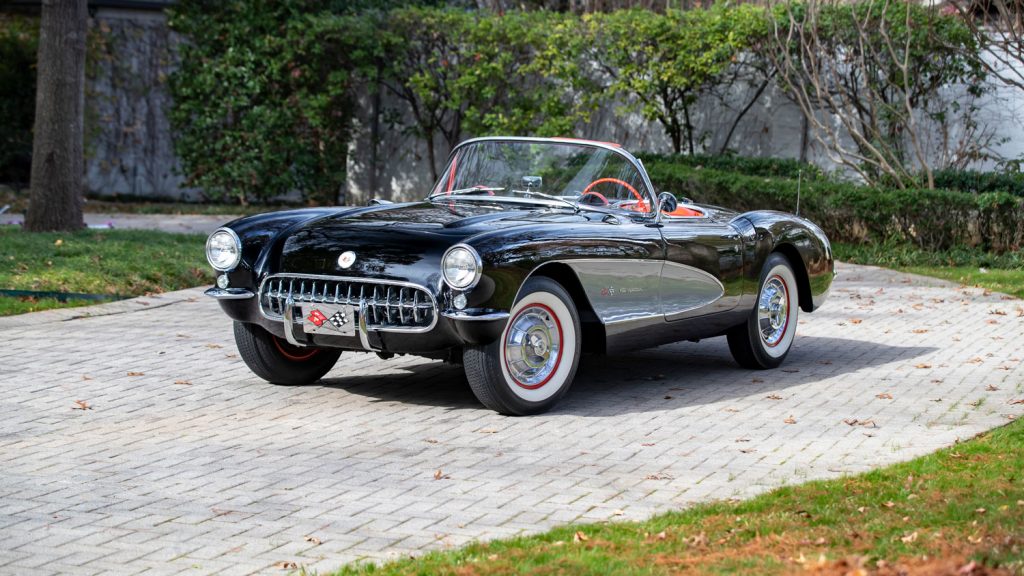 Michael Brown: Well, I hate to say it this way, but it was in the last century. When I was fifteen years old, in high school, it was 1963. That was the tenth anniversary of the Corvette and also the year the all-new model was unveiled, the famous Split Window Coupe. It was the first time you could buy a Corvette coupe, the first year the headlights were hidden, and they would stay hidden for another forty-three years. I was a kid in a small town in Oklahoma called Hugo, Oklahoma, population about 5,500. I saw a photo of the car when it was unveiled. I certainly never saw one in person, and I'm pretty sure one never drove through Hugo, at least while I lived there. I was immediately smitten. As many other people have said, the car looked like it was moving even when it was sitting still. I said, "Someday," never really thinking that the day would come. I came from a very modest background. My father was a child of the depression. He ran the local salvage and wrecker service.  I inherited my love of cars from my dad, just not my ability or interest in working on them. He could tear an engine down blindfolded and put it back together. I saw how hard he worked back then, and how little money he made, so I was never interested in that, but I was always interested in cars.
As I said, I saw that '63 Split Window, and I said, "Someday." That someday did come. It was twenty-two years later. I saw a small want ad (which you never see those now for a car like that), in a Dallas suburban newspaper. A guy was trying to sell his '63 Split Window, it was silver with a black interior, and he was asking $16,000 for it. So, I took a deep breath, and I took out a loan, and I bought that car, and I've owned it for thirty-seven years. I never set out thinking I would own a Corvette, and once I got that one, I never thought I would own a collection, but it sort of evolved over the years. For many years, that '63 was the only Corvette I had, and I've loved it every day since I got it.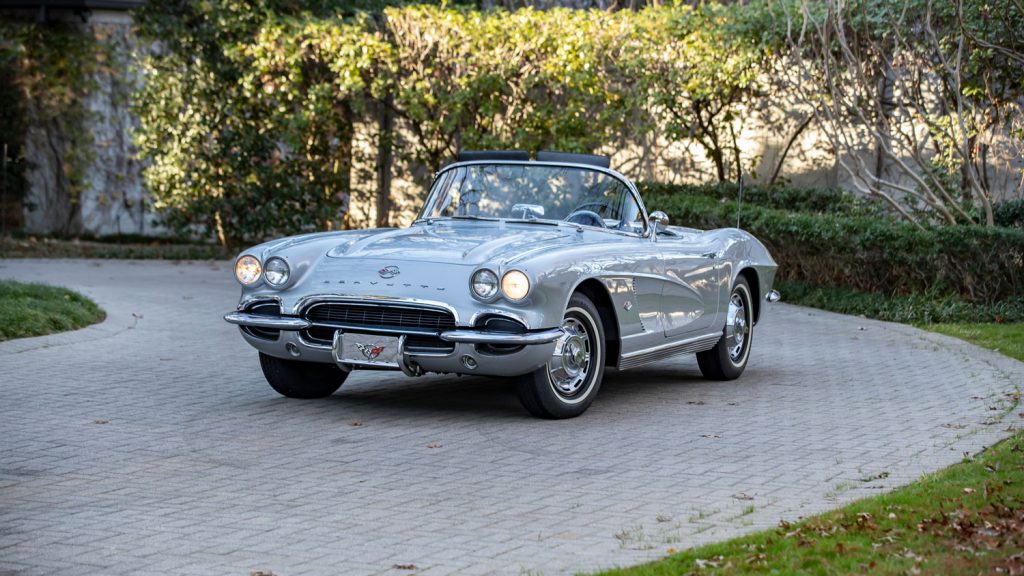 GMA: How did you start collecting?
MB: It was just an evolutionary process. For a number of years, the '63 was the only car that I had, and I just loved it. I had a ten-year-old son, and we would drive it to area car shows. Eventually, I taught him and his older sister how to drive a standard shift car in my '63 Corvette, so it's been a part of the family for quite some time.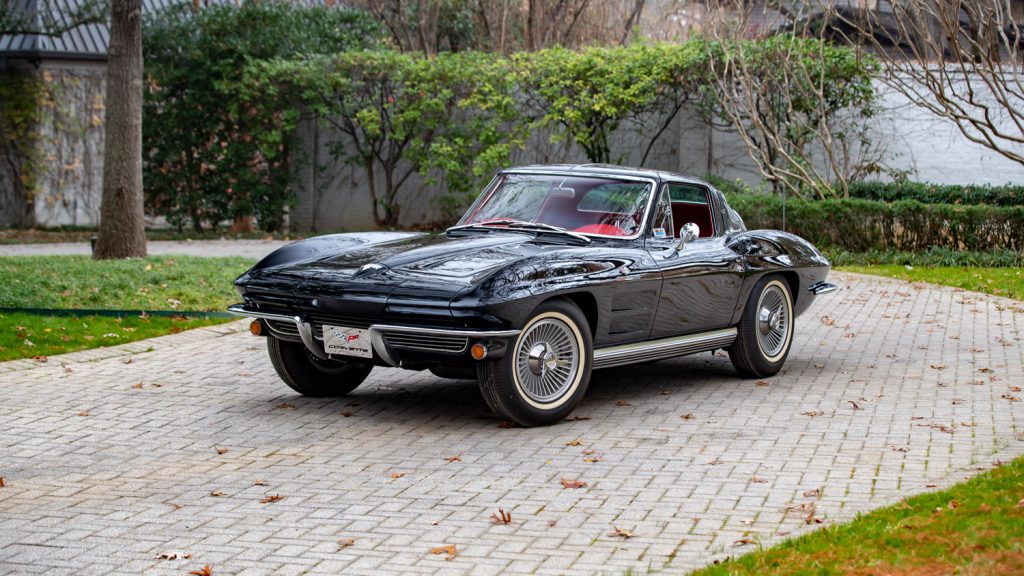 GMA: What a great way to learn how to drive a stick.
MB: Yes, and since then, I've taught two grandsons how to drive a standard transmission in that car. It's been an integral part of our family for a long time. After years of going to car shows and Corvette shows in Dallas, Texas, I didn't belong to any car clubs or Corvette clubs, but everyone said, "Since you're a Corvette guy, you need to go to Corvettes at Carlisle." Of course, it was in Carlisle, Pennsylvania. So, every year in August, for several years, that's what I would do. It was my one-man pilgrimage. During these trips, the '62 Corvettes began capturing my attention. The "dove-tail" rear end on the '62s hinted at what was coming on the '63s, although in '62 nobody knew that. So, I started looking for a '62. I stuck with my color scheme and found one I really thought was beautiful. It too was silver with a black interior. That was the second one. From there on, every few years I would add to the stable, and it turned into a fair-sized collection. I put a lot of thought into each car that I bought. I bought what I wanted. I certainly would have loved to have had a '53. When people ask, "Why didn't you get a '53?" I said, "Because they only made white ones, they didn't make any silver ones" I did manage to buy a '54, a black one, which will be in the sale.
I just stuck with my color scheme. I've owned at least one car of every generation. At one point, I owned all five years of the C2s, which I admit is my favorite generation. Regrettably, I sold one of those off a few years ago. The only generations not represented in the collection that will sell at Mecum are the C4 and the C5. I had a C5. My first new Corvette was in 2003, which was the 50th anniversary of Corvette. I stuck with the black and bought a new black Z06.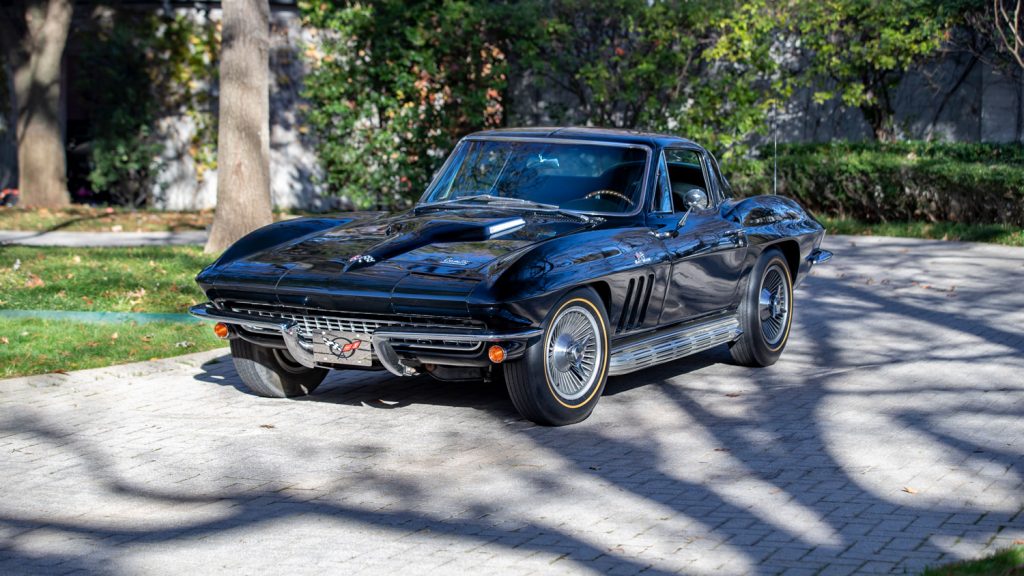 The collection was an evolutionary process that began with the '62 and grew to fifteen Corvettes at one point. I have thirteen now, and they are all going to auction.
GMA: You sound like you've really enjoyed the cars. Why are you selling your collection?
MB: I am starting a new chapter in my life. There is no financial need, everyone in the family is in good health. It's just time to turn a new leaf. I certainly have not owned my last Corvette. I don't think I'll ever have another significant collection or a collection at all, but this has been an arc for me. Not only have I enjoyed and loved every moment as a Corvette owner, and those moments have now covered almost four decades, but it was also the chase and the acquisition. It's time to start a new chapter, to start over with something else, perhaps.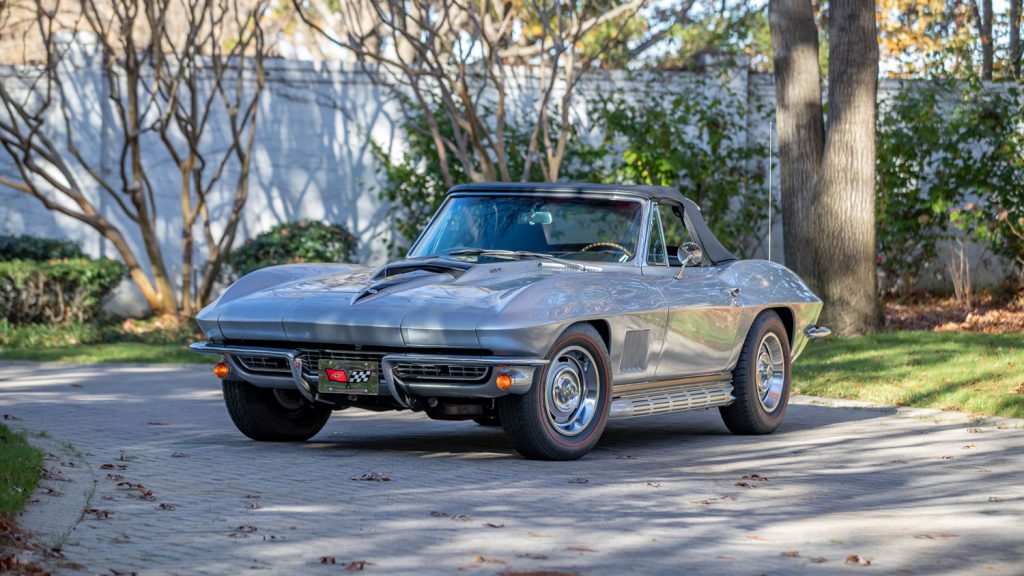 GMA: You are selling your entire collection; you're not holding anything back?
MB: No, I'm not. I'm completely liquidating all the Corvettes, and I have fairly significant original neon signs that came as an adjunct to the Corvette garage. When I built the Corvette garage, I started buying things for décor, that were either automotive or petroleum related to decorate my garage. I started off buying things to complement my Corvettes, but then started collecting neon signs.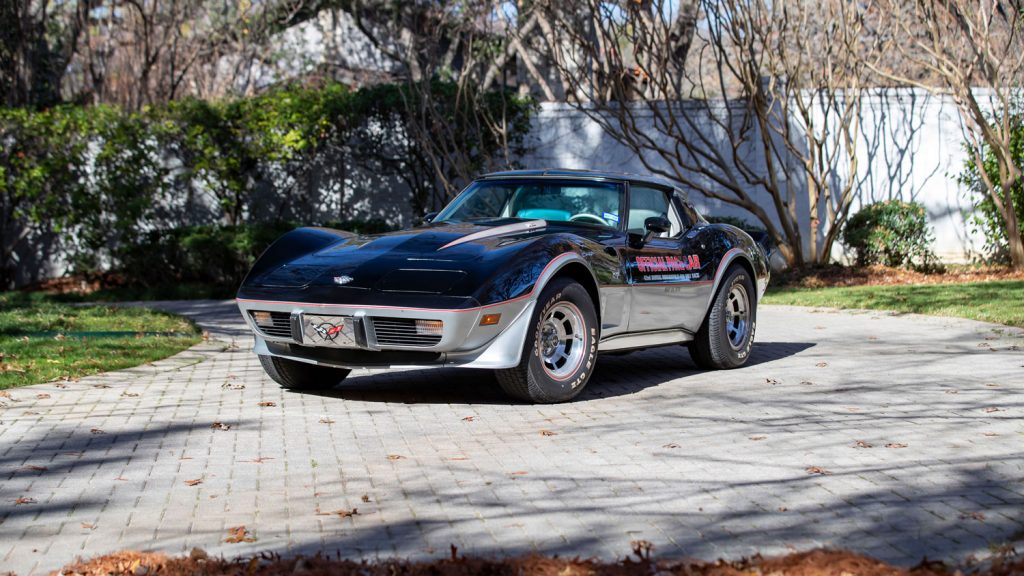 GMA: Are you going to miss all of this?
MB: Oh, there's no question. My hope is that they go to people who will enjoy the collection. We are all just temporary owners, or stewards, of these cars. I could only wish that whoever enjoys my cars will enjoy them to the extent that I have.
GMA: Was there ever a consideration of handing them down to your children or grandchildren?
MB: I have a son, a daughter, and son-in-law, and four grandsons. I think everybody thought one of these days they might have them, but nobody has been too upset that I'm selling them. By the time my grandsons are old enough to drive, I plan on having another Corvette.
Michael Brown's Hooked On Vettes Collection will cross the auction block Friday, March 18th at the Mecum Auctions Glendale, Arizona sale.
Subscribe to GM Authority for more Corvette news, Chevrolet news, and 24/7 GM news coverage.
Sweepstakes Of The Month: Win a Corvette Z06 and 2024 Silverado. Details here.
We are currently looking for experienced automotive journalists and editors to join our team. Make $60k-$80k per year doing what you love. We are also looking for an experienced web developer.
See details here
.