Five Ways GM Is Infuriating Its Customers Today
260
There is a growing cache of issues that dissatisfy owners of General Motors vehicles today. Below are what we at GM Authority believe to be the top ways GM is currently infuriating its customers.
As a way of introduction, over nine years ago, General Motors said it had a new take on customer experience.
"We're no longer thinking about a vehicle sale as a transaction or a singular event," Alicia Boler-Davis, who served as U.S. Vice President of Customer Experience and Vice President of Global Quality, was quoted as saying as far back as 2021. "We're thinking about it as part of a relationship between the customer, the dealer, and GM."
And even as recently as the beginning of 2020, The General's luxury brand – Cadillac – admitted that the marque's customer experience could be improved. Based on the items listed below, the automaker's initial promise seems to fallen flat, while this latest commitment from Cadillac has yet to play out.
So, here are what we believe to be the top five (ok, top six) issues frustrating GM customers, though the list could certainly be longer. Ironically, it's Cadillac that keeps coming up.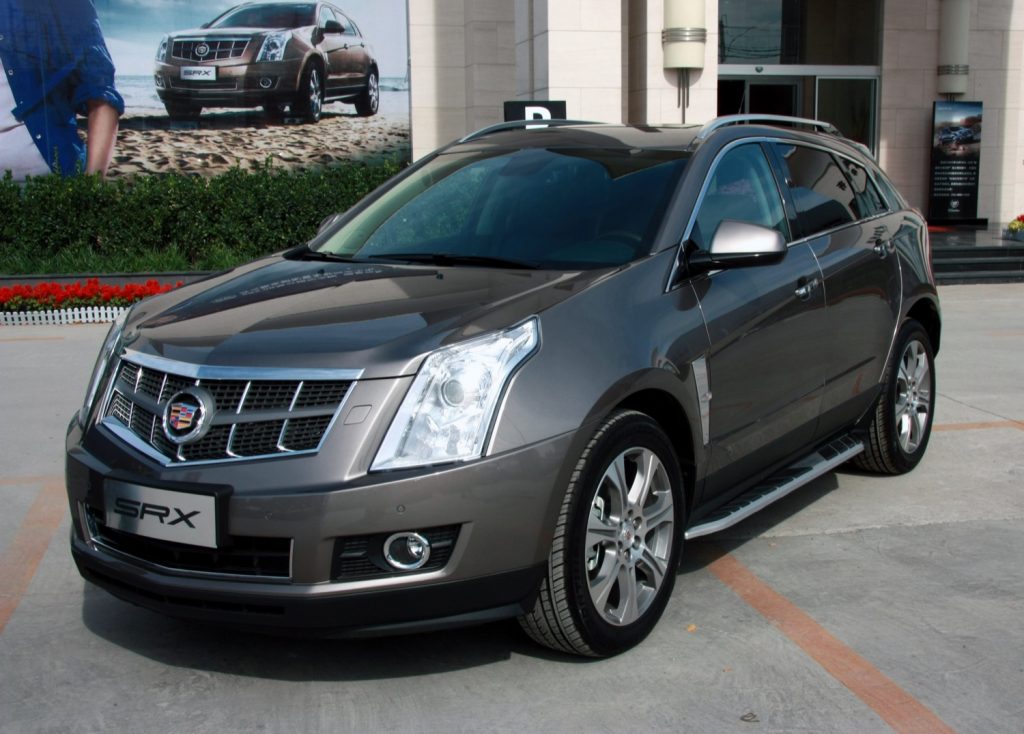 1. Cadillac SRX Headlights
In April 2019, a class-action lawsuit was filed in Detroit against General Motors alleging the 2010-2015 Cadillac SRX crossover (the second-gen models) came equipped with faulty headlights. That same month, GM settled in a separate class action filed over the same issue, agreeing to reimburse certain SRX owners who had paid thousands of dollars out of pocket for headlight repairs.
A year later, GM Authority and its sister site, Cadillac Society, continued to receive messages and emails from Cadillac SRX owners complaining of the vehicle's faulty lights.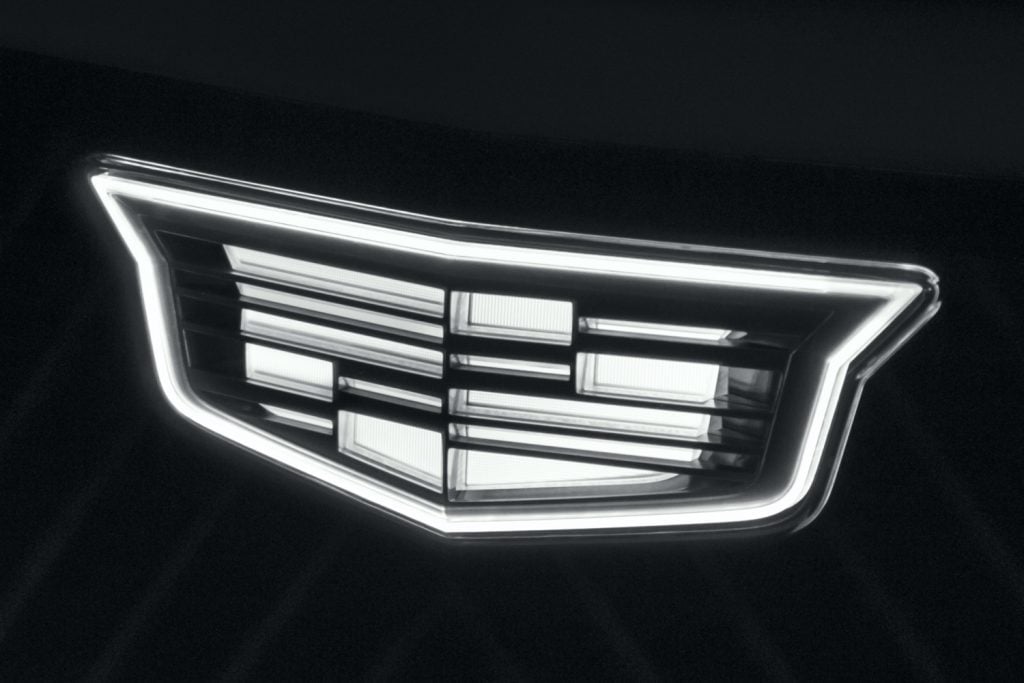 Just this month, another class action lawsuit was filed against GM over the performance of the headlights in the 2016 Cadillac SRX. The suit alleges the 2016 model-year Cadillac SRX has faulty headlights with seals that can wear out prematurely, allowing moisture to enter the casing and damage the internal electronic components. The plaintiff in the suit also says vents in the casing "that allow air flow to maintain pressure and prevent the lenses from cracking," can have an increased "tendency for water to accumulate and condense in the housing units."
While GM has issued several Technical Service Bulletins (TSBs) to address the Cadillac SRX headlight problems, the repairs contained in these TSBs instruct dealers to replace the faulty headlights with new ones of the exact same design. As a result, any Cadillac SRX owners have been forced to pay to remedy the issue, only to have the lights replaced with new versions that still allow condensation to occur within the casing. The plaintiff in this latest suit, for example, allegedly paid $1,600 to have his SRX's headlights replaced with a set of new ones of the same faulty design as before.
It's worth noting that GM has agreed to reimburse some owners for headlight repairs at a cap of $1,600, but it has not provided a permanent fix for SRX owners that continue to deal with dim and/or burnt-out high beams and low beams.
2. Cracked GMT900 Full-Size Truck Dashboards
In August 2012, we received a mounting amount of tips about frequently cracking dashboards on full-size GMC and Chevy trucks and SUVs based on the GMT 900 platform. More specifically, hairline cracks appear on dashboards on either the driver or passenger side of 2007 model-year trucks and SUVs.
According to most of the letters received by GM Authority from readers, the driver-side cracks most commonly occur to the left of the instrument cluster, while those on the passenger side take place in the area surrounding the airbag, closer to the middle of the dash. Some of the customers experiencing this problem have had their dashboards replaced free of charge, while others have not been as fortunate.
In 2021, a judge with the 6th U.S. Circuit Court of Appeals upheld a decision to dismiss a proposed class-action lawsuit over cracked dashboards in certain GM trucks and SUVs. This class-action suit was filed in 2017 and alleged that dashboards in certain full-size GM trucks and SUVs sold between 2007 and 2014 were prone to cracking. The suit also alleged there were possible safety risks associated with the cracked dashboards. Plaintiffs brought forth claims of fraudulent concealment, unjust enrichment and violation of state consumer protection laws, but GM eventually moved to dismiss the suit, saying it had no knowledge of any safety risks related to the cracks.
The case then went to the court of appeals, where it has now been dismissed. In dismissing the class action suit, the judge said plaintiffs did not have sufficient facts to support the claim that GM knew there were any safety risks associated with the cracked dashboards. He also said many affected parts only complained of cracked dashboards in their vehicle after many miles of use, which did not support the claim that GM knew of the cracked dashboard defect at the time it sold the affected vehicles between 2007 and 2014.
As GM Authority reported last December, many vehicles affected by the cracked dashboard problem were recalled for a separate issue related to faulty Takata airbag inflators. GM's product safety bulletin for the Takata recall specifically mentions the cracked dashboards, notifying dealers that customers may bring the condition to the dealer's attention and instructing them to not replace the dash as part of the recall procedure.
"Due to age and environmental exposure, some vehicles may display warping or cracking around the passenger airbag opening in the upper instrument panel area," the GM bulletin distributed to dealers says. "Inspect this area with the customer at the time of the vehicle repair order write-up. If warping or cracking is found, inform the customer that the condition is not covered by this recall, nor is it caused by the airbag service procedure. This warping or cracking condition will not affect the passenger side airbag deployment."
Affected vehicles in this issue include the Chevy Silverado, Avalanche, Tahoe and Suburban as well as the GMC Sierra and Yukon.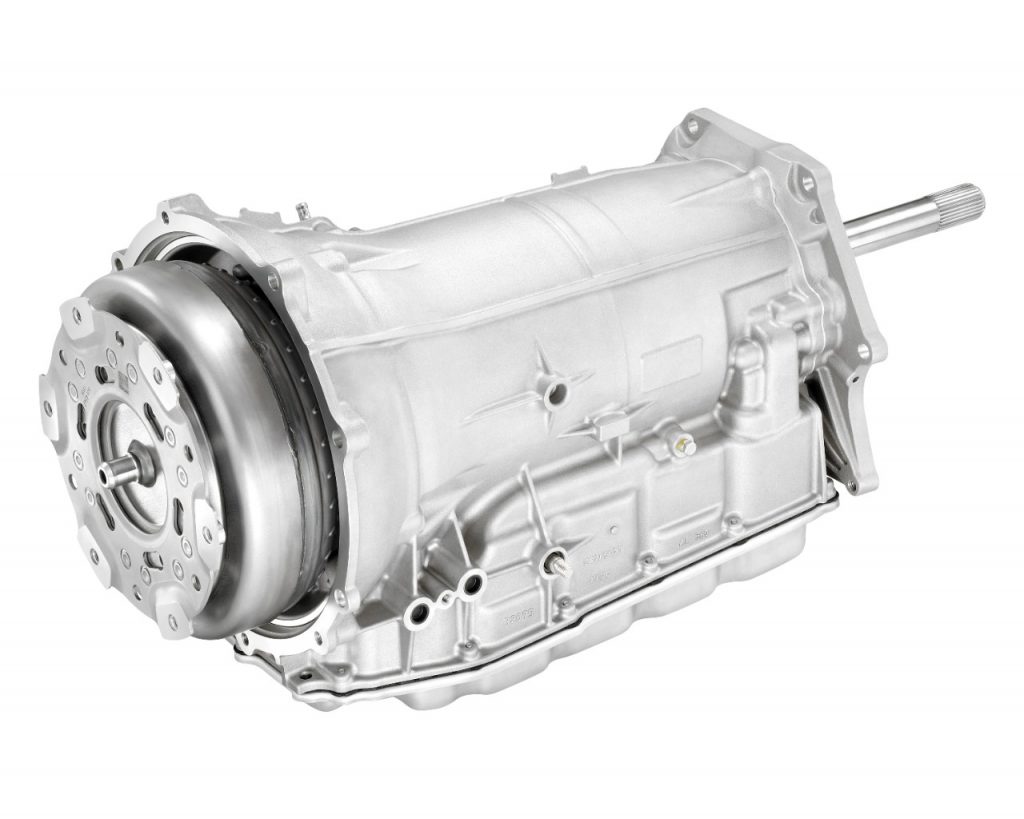 3. Eight-Speed Transmission Issues Galore
In April 2019, GM was on the receiving end of a new class-action lawsuit after owners claimed the automaker's eight-speed automatic transmission houses a major defect. Specifically, drivers experience violent shakes, jerks, or a "hard shift" in vehicles equipped with the 8L family of automatic transmissions. The suit states that GM has filed 13 technical service bulletins (TSBs) regarding eight-speed automatic transmission problems, though none of them have remedied the problem absolutely.
The transmissions in question, the 8L45 and 8L90, are found in numerous GM vehicles with a rear-wheel-drive drivetrain, or a rear-derived AWD/4WD system. The transmission pairs to cars on a rear-wheel-drive architecture, meaning owners of GM's sports cars, luxury sedans, trucks, and SUVs have the eight-speed automatic transmission in question, including:
The problem is presented most often when a driver accelerates or decelerates and the transmission needs to shift a gear. Drivers report a hesitation, followed by a shudder or jerk in conjunction with the gear change. However, issues are not exclusive to gear changes, as some owners also reported issues within a single gear. According to the information compiled so far, some drivers said the issues with GM's 8-speed automatic transmission are so bad that it felt like another car had hit them. One owner reported that moving from the "reverse" to "drive" gear was so violent that the car nearly drove through a garage door.
It's worth noting the NHTSA has also received numerous complaints about the transmission found in the number of GM vehicles. The lawsuit claims the issue's source is the torque converter, which may be exposed to undue friction. Eventually, the gears may not function properly as metal shavings move throughout the transmission. This is not a definite conclusion, but an alleged issue in the lawsuit. One NHTSA complaint does cite a failed torque converter after 16,000 miles in a GMC Canyon.
Months later in August, GM issued TSB 18-NA-355 to address "torque converter clutch (TCC) shudder conditions on 8L45 and 8L90" eight-speed automatic transmissions. The proposed solution was a new fluid flush, which appears to fix the issues for some customers, who have reported a dramatic change in shift quality after swapping out the juice. If the flush doesn't fix the issue, the next step may be to replace the torque converter, which could be glazed.
A year after the initial class-action lawsuit, The General sought to have it dismissed. The lawsuit alleges GM's eight-speed automatic transmissions may shift violently into gear, and the filing further claims the problems are caused by some type of hydraulic systems failure, which can wear down the gears and – as mentioned earlier – allow metal shavings to become caught within the transmission. Plaintiffs say that the fact that GM sent TSBs to dealerships are an indication the automaker has known about the defects since at least 2015. The lawsuit also claims GM's suggested fixes, such as flushing the transmission system, are only a temporary solution.
Meanwhile, GM claims the problems with the transmission do not fall under the factory warranty, as it is a design defect and not a manufacturing defect. According to GM's motion to dismiss, the automaker's warranty is only for vehicles that have "a defect that is so basic it renders the vehicle unfit for its ordinary purpose of providing transportation." It says the plaintiffs in this class action suit "make only conclusory allegations that their vehicles are 'unfit for their ordinary and intended use,' but allege only inconvenience and mild discomfort." GM's response also points out that no injuries or deaths have been attributed to the problem and that no one has stopped driving their vehicle completely due to the rough shifting issue.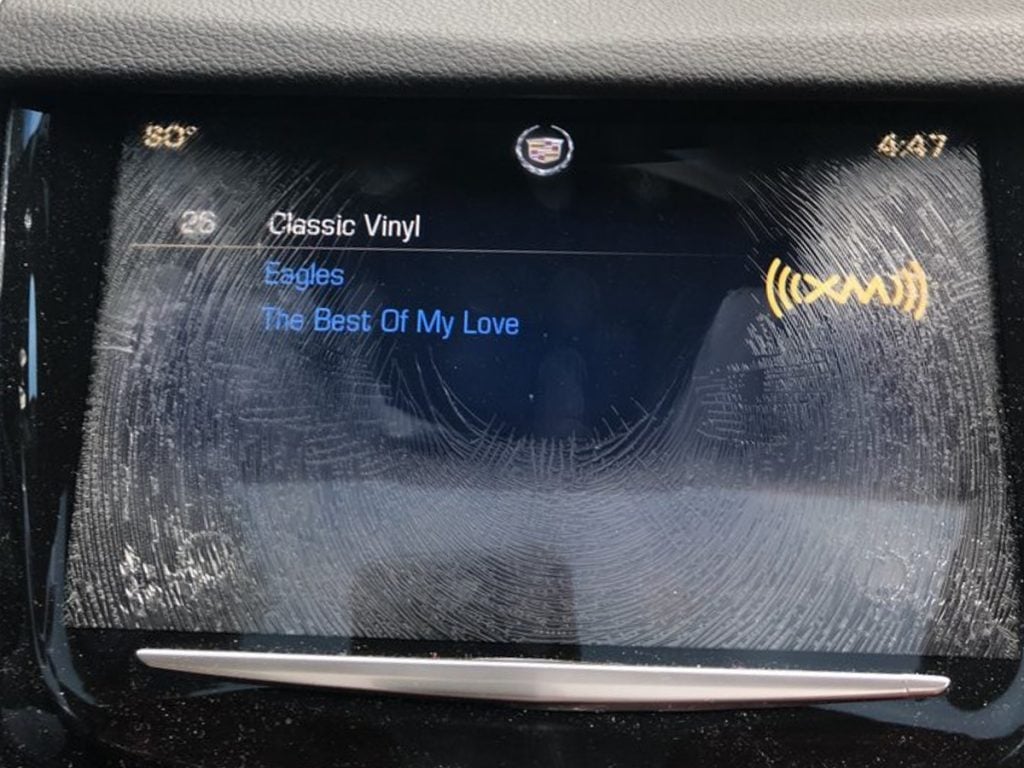 4. Cracked Cadillac CUE screens
In September 2019, a class-action lawsuit was filed against GM over issues with several late-model Cadillac vehicles and their potentially faulty CUE screens. In this case, CUE (Cadillac User Experience) is the first-generation Cadillac infotainment system used in last-generation vehicles. The lawsuit alleges that Cadillac CUE screens crack, delaminate, bubble, and become unresponsive.
One plaintiff was told by dealership staff members that they "see this issue all the time… the screen is not cracked, it's the laminate." This lines up with TSBs released by GM and sent to Cadillac dealers in December 2014 and August 2017 citing bubbled, cracked, or delaminated CUE screens. The stated repair on the TSB was to replace the screen, indicating that The General has been aware of this issue since at least 2014.
It appears that the delamination of the Cadillac CUE screens, allegedly caused by a separation of the protective adhesive film on the screen from the screen glass, causes electrical issues with CUE, ultimately making it unresponsive and unusable. Vehicles equipped with the first-gen CUE system include the Cadillac ATS, SRX, XTS, CTS, ELR, and Escalade.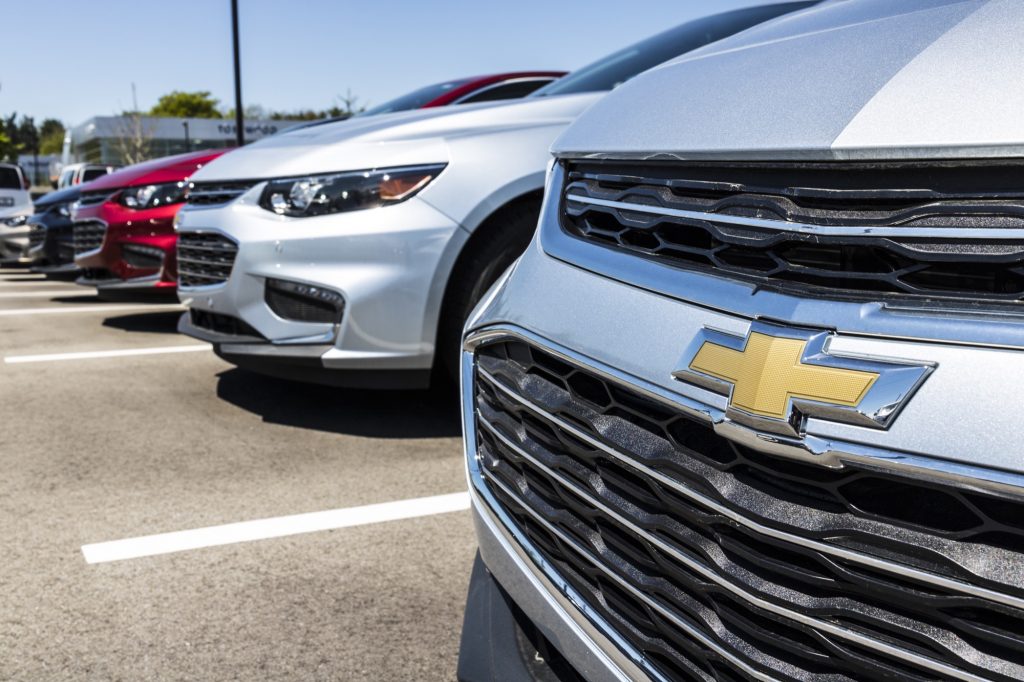 5. Inventory And Orders – No One Knows When
In the age of instant gratification, The General's dealer-centric business appears to be out of step in certain respects. Rather than providing the sort of on-demand information and clarity that today's customers expect, the current GM order tracking process is cumbersome and vague, failing to connect customers with the info they want time and again.
For instance, if a GM customer decides to order a new vehicle, rather than pick one off the lot from a dealer's inventory, the customer makes a down payment, then receives an order number. It's at that point that the customer is basically thrown into a murky abyss with regard to the status of their order.
Unsure where to turn for more info on their order, perhaps the customer turns to the various GM brand websites, starting a chat first with a bot and (possibly later) with a rep at the other end of the wire. More often than note, however, this route gleans very little info, so instead the customer goes back to the dealer.
Unfortunately, the dealer is more or less in the dark as well, as the current GM vehicle tracking system is set up around a long list of event codes, most of which are ambiguous and less than helpful. To make matters worse, the dealer is more focused on selling cars than it is tracking orders, so even getting that less-than-helpful info in-hand can be an exercise in futility as the customer tries to get a hold of someone to actually help them, so as to plan for the purchase of the vehicle they ordered.
The lack of tangible, helpful information in GM vehicle tracking is particularly troublesome in an era where one can literally track packages in near real time. This isn't lost on GM's competitors. BMW, for example, offers a system where customers can not only view the date when their vehicle will be built, but can also watch a live online video stream as their vehicle is assembled.
The underlying problem here is that the current GM vehicle tracking system is geared towards getting the vehicle to the dealer, where the customer can then take delivery. As such, transparency for the customer is more or less nonexistent.
GM certainly has the capability to make a digital system that works for the customer. Cadillac Live, for example, provides an interactive tour of a given model for interested buyers. Just set up a time, and sit back as a product specialist answers question in real time while live streaming video of the latest vehicles. So why not something like that for GM vehicle tracking after the order is placed? Heck, even a basic online interface to see the status of a vehicle order would do.
So while this is not a vehicle issue in particular, it is still an overall issue with the customer experience being provided by General Motors. No one knows how long it will take for a particular vehicle to arrive once it's ordered, and getting a status update is nearly impossible since the automaker has no transparency into the process.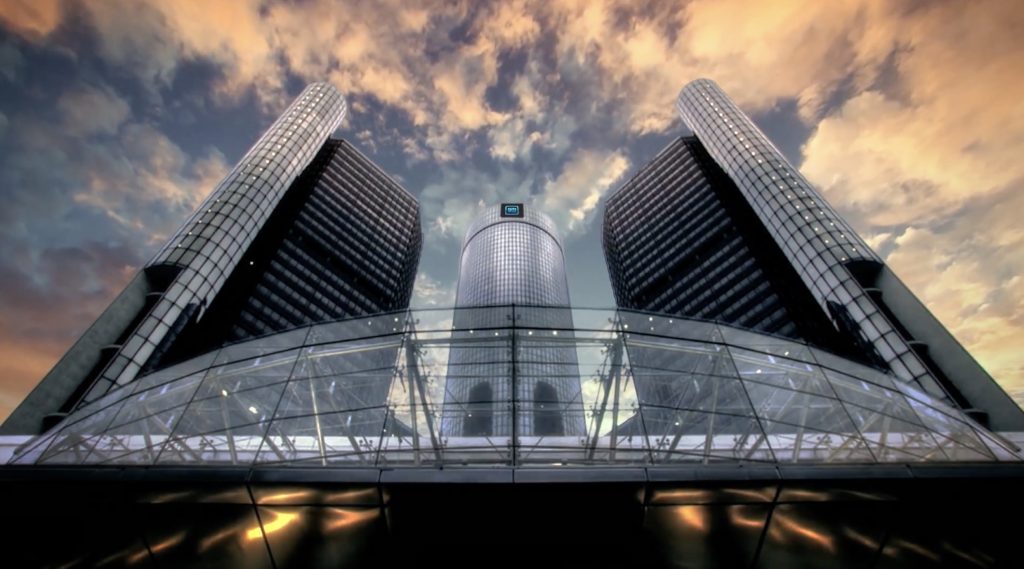 Developing Issue: Valve Lifters
We would be remiss if we didn't mention the developing issue related to valve lifters on GM vehicles. A class-action lawsuit was filed against General Motors in December 2021 over valve lifter-related issues in Cadillac, Chevy and GMC vehicles equipped with certain versions of its Small Block V8 engines.
A total of nine plaintiffs filed this class action lawsuit in the U.S. District Court for the Eastern District of Michigan. The lawsuit filing claims the valvetrain system in affected Small Block V8 engines, as well as the Active Fuel Management and Dynamic Fuel Management lifters, are made up of sub-standard materials that can cause them to fail prematurely. The suit also says the lifters in affected engines were installed in an incorrect position in the lifter guide and do not always conform to design specifications. Plaintiffs claim their vehicles needed frequent valvetrain maintenance, including "more frequent oil changes, engine flushing and cleaning and/or replacing the valve lifter oil manifold and its filter at regular intervals."
This class-action lawsuit includes vehicles equipped with either the GM 5.3L L83 or 6.2L V8 L87 engines, or the older 6.0L Vortec V8 L96 motor. This lawsuit also includes vehicles equipped with the performance-oriented 6.2L LT1 V8 engine in the sixth-generation Camaro and C7 Corvette Stingray and C7 Corvette Grand Sport, along with the supercharged 6.2L LT4 V8 in the 2016 to 2019 model year Cadillac CTS-V and C7 Corvette Z06.
Consider this one the sixth way in which GM is infuriating its customers today.
In Conclusion
Most of the issues noted above have had lawsuits filed and yet none have been fully resolved to our knowledge, even though they are very much preventable by an organization claiming to be committed to delivering a superior customer experience. The irony in GM developing and producing vehicles but then having to be sued into oblivion in order to own up to the issues with those vehicles isn't lost upon us.
Happy? Frustrated? Somewhere in between? The comments section is open and waiting.
Subscribe to GM Authority for obsessive around-the-clock GM news coverage.
Executive Editor, Alex Luft, and Managing Editor, Michel Deslauriers, contributed to this report.
Sweepstakes Of The Month: Win a Corvette Z06 and 2024 Silverado. Details here.