Would 2021 GM SUVs Look Better With This One Design Change?
27
When GM introduced its latest generation of full-size SUVs, it switched from a flat beltline design to one that sweeps up to the rear glass. Yet the automaker retained the flat style for the extended-length variant of each model. Which beltline design do you think is better?
Launched for the 2021 model year, the Chevy Tahoe, GMC Yukon, and Cadillac Escalade represented a complete overhaul (re-engineering and redesign) of their respective flagship SUVs. The extended-length variant for each is the Suburban, Yukon XL, and Escalade ESV, respectively.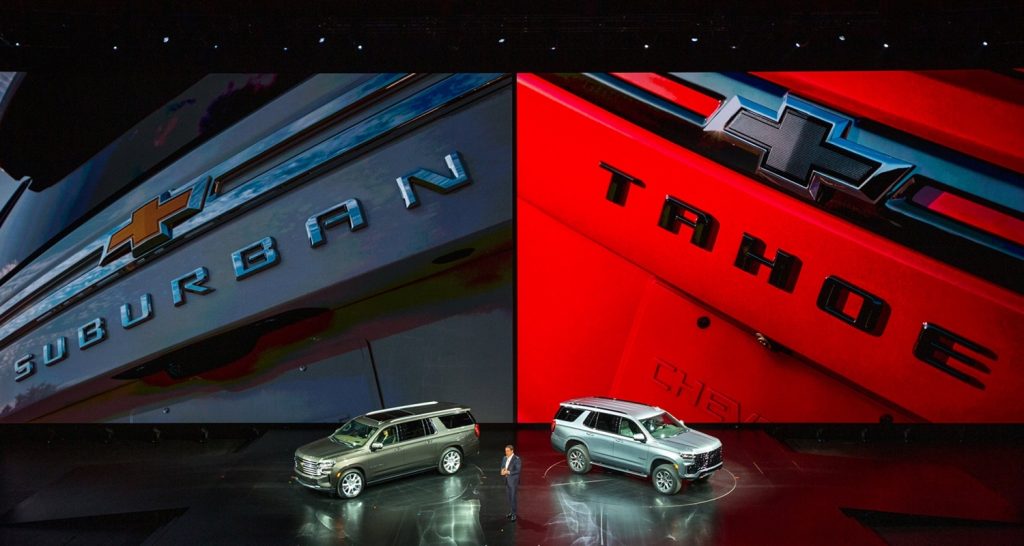 GM's latest full-size SUVs were redesigned to be the ultimate utility vehicles- offering the most interior space of any SUV on the market and exclusive technologies and features along with the best driving dynamics in the full-size segment. This was achieved through a complete transformation, combining the strongest aspects of GM's new full-size truck architecture with entirely new systems tailored to the needs of today's SUV drivers and passengers.
The rear sweep of these new-generation SUVs is reminiscent of their predecessors that debuted over two decades before, though that was less pronounced. The previous three generations retained a flat beltline. With their latest iteration of its full-size SUVs, GM for the first time differentiates the side profile of its regular-size models and the extended ones. That way, at first glance, you know which is which, and makes for a more individual style for each size.
Yet, there's something smart looking about a flat beltline over the more car-like vibe of the rear sweep.
Should GM have keep things flat across the board, or does the rear sweep and different look work?
Check out our side-by-side comparisons between the current models and our respective proposed rendering.
2021 Chevy Tahoe
2021 GMC Yukon
2021 Cadillac Escalade
Take Our Poll
Do like the new sweep at the rear, or should GM stick with a flat beltline across its models and sizes? Let us know by voting in the poll below, and make sure to subscribe to GM Authority for around-the-clock GM news coverage.
Sweepstakes Of The Month: Win a 2023 Corvette Z06 Convertible. Details here.