GM Stock Value Drops 6 Percent During Week Of March 22 – March 26, 2021
2
The value of GM stock was down during the March 22nd, 2021 to March 26th, 2021 timeframe. Shares closed the week at $56.52 per share, which represents a decrease of $3.30 per share, or roughly 6 percent, compared to the previous week's closing value of $59.82.
Movement & Ranges

GM Stock Values - March 22 - March 26, 2021

| Date | Open | Close/Last | High | Low |
| --- | --- | --- | --- | --- |
| 3/26/2021 | $57.01 | $56.52 | $57.34 | $55.34 |
| 3/25/2021 | $54.60 | $56.60 | $56.82 | $54.25 |
| 3/24/2021 | $56.68 | $55.81 | $57.48 | $55.71 |
| 3/23/2021 | $56.99 | $56.16 | $57.76 | $55.71 |
| 3/22/2021 | $58.75 | $58.10 | $58.93 | $56.51 |
By comparison, shares of GM's cross-town rival, Ford Motor Company, decreased $0.53 per share, or 4 percent, during the same timeframe.
GM Stock Factors
GM stock value fell this week after a dramatic 10-percent gain two weeks ago and 1-percent increase last week. GM stock values crossed the $60-per-share mark on March 17th, an all-time high for the "new GM." The recent gains follow consistent growth in January that put GM stock value above the $50 per share mark.
Here are the most impactful factors affecting GM stock value as of late.
General Motors recently reported fourth-quarter earnings, beating Wall Street expectations with $1.93 in adjusted earnings per share (versus $1.64 expected) and $37.5 billion in revenue (versus $36.12 billion expected). GM said that it expects to earn between $10 billion and $11 billion in adjusted pretax profits this year, or $4.50 to $5.25 per share.
The Q4 earnings beat last year's results, which were impacted by the 2019 UAW labor strike.
U.S. GM sales decreased 12 percent during the 2020 calendar year. Fourth-quarter highlights include segment-leading sales for the Chevy Spark, and impressive segment growth for the GMC Canyon pickup.
GM China sales fell 6 percent during the 2020 calendar year to 2,901,102 units, with sales falling for Chevrolet and Baojun brands, and increasing for Buick, Cadillac, and Wuling.
Late in March, it was announced that Meg Whitman and Mark Tatum would join the GM Board of Directors, bringing the total number of members to 13.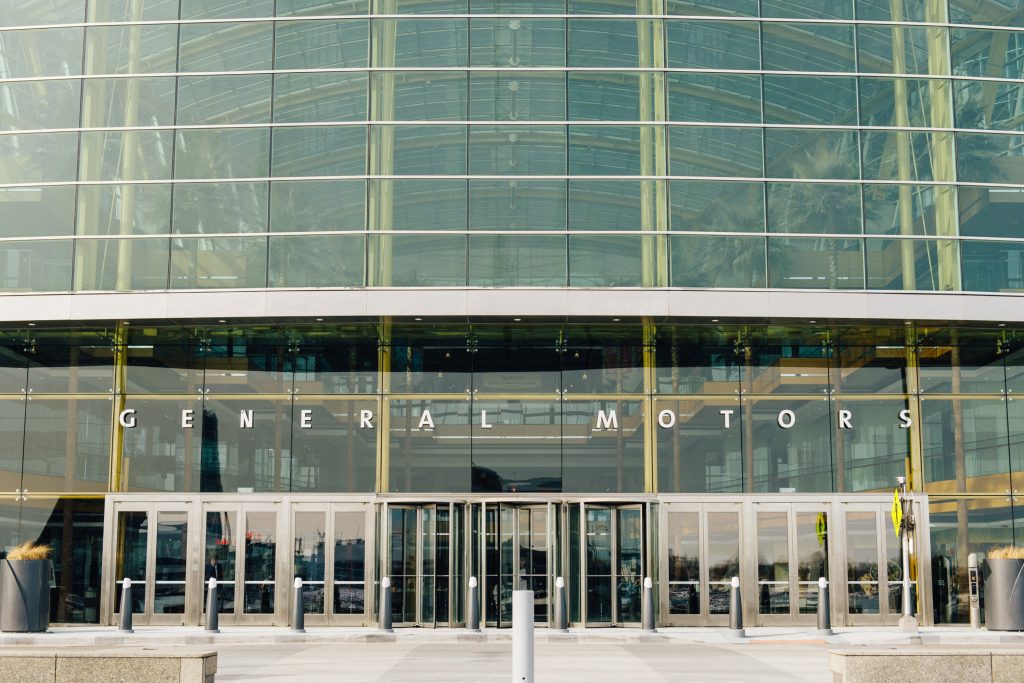 General Motors production was cut short by severe winter weather sweeping through the U.S. in February, which cancelled production shifts at facilities in Spring Hill, Tennessee, Arlington, Texas, Bowling Green, Kentucky, and Wentzville, Missouri.
Production at the GM facility in Silao, Mexico was also curtailed, with GM citing the ongoing natural gas shortage in the region, while production at GM's facility in Gravatai, Brazil, was cut due to a parts shortage.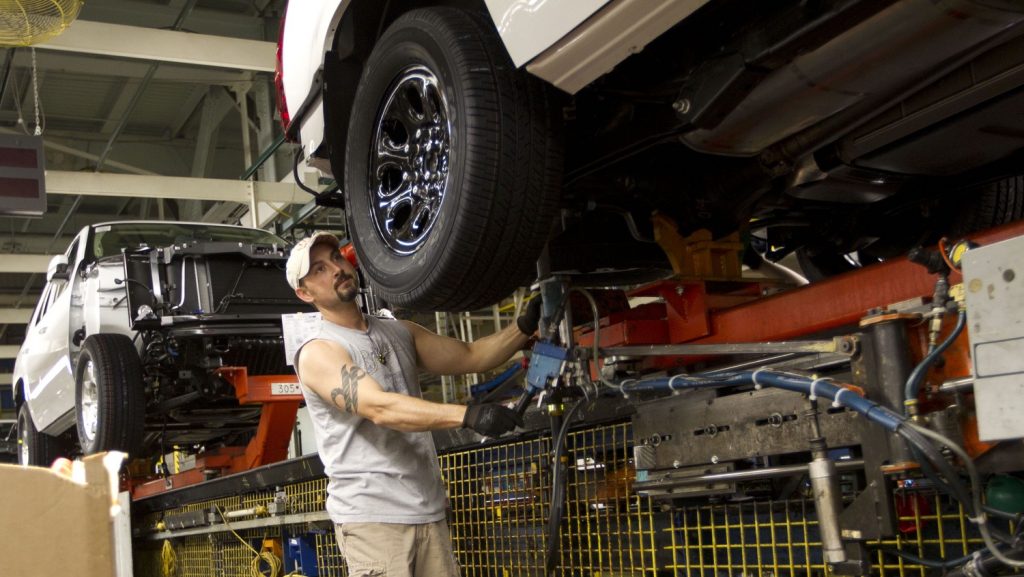 Upward momentum in GM stock value was likely further impacted by a global shortage of semiconductor chips, which are required for a multitude of modern automotive electronic systems. The shortage has affected the entirety of the automotive industry. At the outset of the shortage, GM cut production at four of its facilities, followed by extended production cuts at three of the facilities through April, and another production cut at Lansing Grand River for the remainder of March, the latter of which is expected to affect production of 5,100 units. The production cuts at Lansing were recently extended, as were production cuts at GM's Wentzville Assembly plant in Kentucky. Additionally, GM will build select units of the 2021 Chevy Silverado 1500 and 2021 GMC Sierra 1500 without certain fuel-saving technologies as a result of the shortage.
It is believed that the microchip shortage could eat into earnings by as much as $2 billion during the 2021 calendar year, with estimates that nearly 60,000 GM vehicles were cut from GM's North American production schedule as a result of the shortage.
President Joe Biden previously announced he is seeking $37 billion in funding to bolster microchip manufacturing in the U.S. and address the shortage.
Looking ahead, Qualcomm has announced that it would supply GM with the chips needed for future vehicles and technology.
In February, General Motors unveiled the refreshed 2022 Chevrolet Bolt EV and all-new 2022 Chevrolet Bolt EUV, expanding the automaker's all-electric offerings.
Much of the upward momentum in GM stock value seen in January is attributed to the automaker's latest all-electric vehicle efforts, debuts, and strategy, which includes an in-depth presentation released during the Consumer Electronics Show (CES) tech conference. Highlights from the presentation include the launch of BrightDrop, a new business venture aimed at providing last-mile electric delivery solutions, software, and services to delivery and logistics companies.
The first BrightDrop product to market will be the EP1, an electrically assisted pallet with a 200-pound capacity and adjustable speed up to 3 mph. Following the EP1 will be the EV600, an electrically powered light commercial van incorporating GM's Ultium batteries and drive motors, offering a max range of 250 miles and a GVWR of just under 10,000 pounds.
GM also unveiled a series of futuristic concepts for the Cadillac luxury brand, including the Cadillac Personal Autonomous Vehicle, a self-driving luxury vehicle, and an autonomous, single-seater helicopter called the Cadillac Vertical Take-Off and Landing Vehicle (VTOL), while also teasing the new Cadillac Celestiq, an upcoming high-end flagship sedan utilizing an all-electric powertrain.
Cadillac dealerships are now preparing for the arrival of the Lyriq and future all-electric Cadillac models with a slew of upgrades.

Earlier in January, GM unveiled its new safety brand, Periscope, which seeks to achieve the automaker's stated goal of "zero crashes" via vehicle technology development, research, and advocacy. General Motors has also unveiled a new corporate logo that includes lowercase script and a square border with rounded edges. The modernized logo was designed to recognize the automaker's renewed focus on electric vehicles, as well as its vision for zero crashes, zero emissions, and zero congestion.
GM has announced that it plans to achieve zero tailpipe emissions by 2035, and reach carbon neutrality by 2040. Kristen Siemen was recently appointed as GM Chief Sustainability Officer, replacing Dane Parker, who took on the position in January of 2020.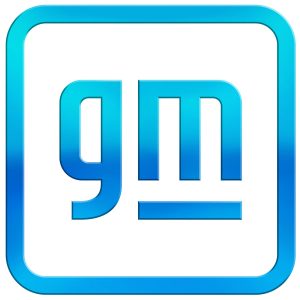 The release of the new GM corporate logo coincides with a new marketing campaign titled "Everybody In," which aims to promote GM's upcoming line of EV models. As part of the new ad campaign, GM featured the new Cadillac Lyriq in an ad played during Super Bowl LV, starring comedian and actor Will Ferrell.
Furthermore, GM recently stated that it is tapping "all the best startups" as part of its EV efforts.
General Motors previously released its Q4 2020 and 2020 calendar year sales figures, with U.S. GM sales increasing 5 percent to 771,323 units. Sales increased at Chevrolet, Cadillac, and GMC, but decreased at Buick. The Q4 results cap a challenging, but impressive year for the automaker as it outperformed the industry average.
"GM outperformed the industry in the quarter and the full year by a significant margin because our manufacturing and supply chain teams and dealers helped keep people safe at work and our launches on track," said GM executive vice president and president, GM North America, Steve Carlisle, in a press release. "Extraordinary teamwork has set up everyone to succeed in 2021 as the economy continues to recover and we further ramp up truck and SUV production."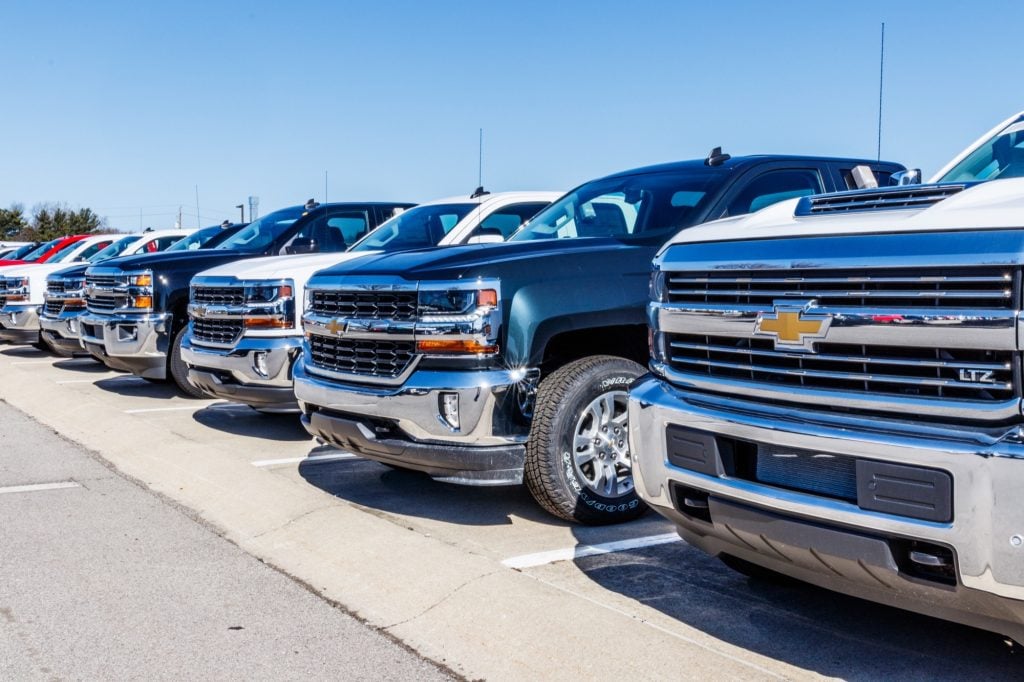 Critically, GM's full-size pickup line, which includes the Chevy Silverado and GMC Sierra, collectively outsold the Ford F-Series in 2020, with a combined 847,110 units to the 787,422 units reported for the Ford F-Series. GM recently announced a $75 million investment for its transmission plant in Toledo, Ohio, which will build 10-speed automatic transmissions for the Silverado and Sierra.
What's more, the all-new Chevy Corvette C8 managed to outsell all rivals combined during Q4, with 21,626 units sold in the U.S. market throughout 2020. The new C8 was the fastest-selling car in the U.S. in February of 2021.
GM China sales also increased in Q4, rising 14 percent with 954,323 units. The Q4 figures mark the second increase for GM China in the 2020 calendar year, despite the challenges of the COVID-19 pandemic. Sales increased for Buick, Cadillac, and Wuling brands, but decreased for Chevrolet and Baojun.
GM inventory ran at a low 49-day supply during the month of February.
GM's luxury division, Cadillac, debuted the CT4-V Blackwing and CT5-V Blackwing ultra-high-performance sedans in February. The new Blackwing sedans are hotly anticipated for their extreme levels of performance and refinement. Both models offer enthusiast-oriented specs and equipment. As GM Authority was first to report, preorders for the sedans opened in conjunction with the debut in February, with GM confirming that a $1,000 deposit is required for the first 500 preorders (250 units per model). Preorders have since sold out. Deliveries are expected to ramp up this summer.
New details previously leaked on a pair of upcoming all-electric crossovers which General Motors will build in a partnership with Japanese automaker Honda, including a possible production timeframe and production location. Honda recently announced that it would employ Cruise autonomous vehicles in Japan as part of its up-and-coming autonomous vehicle mobility service (MaaS) businesses.

Late in December, JP Morgan raised the GM stock price target from $53 to $57. Morgan Stanley Analyst Adam Jonas pointed to the automaker's impressive connected services portfolio, as well as its proprietary semi-autonomous driver technology, Super Cruise.
"Just like Tesla monetizes autonomy though its full FSD (full self-driving) product, it seems GM is ready to increase monetization of its own autonomy solution called 'Super Cruise,'" Jonas said.
On Wednesday, December 23rd, 2020, General Motors executive vice president and president, North America, Steve Carlisle, executed the sale of 10,217 shares of GM stock, according to a legal filing with the SEC. The shares were sold at an average price of $42.85 for a total value of $437,798.45. Carlisle still owns 65,626 shares in General Motors, valued at roughly $2.8 million. The sale follows a sell-off by GM CEO Mary Barra in November, at which time Barra sold nearly 175,000 shares of GM stock for a total valuation of nearly $7.7 million
Additionally, news of a Takata airbag recall affecting roughly 7 million GM vehicles worldwide likely impeded upward momentum in November of 2020, of which approximately 6 million pickups and SUVs were affected in the U.S. alone.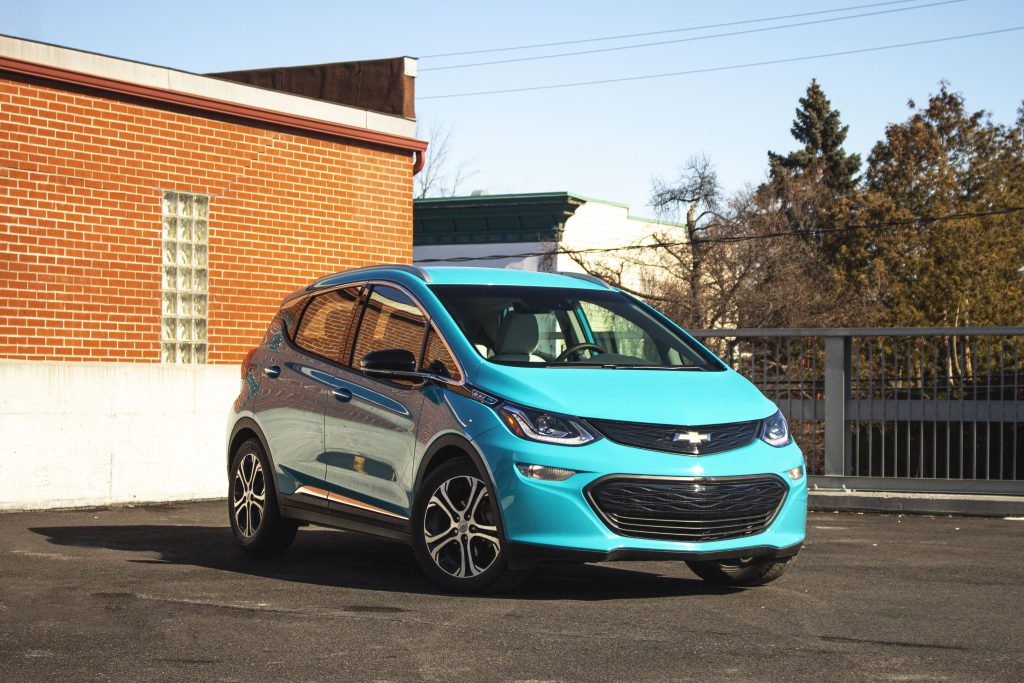 In legal news, GM was on the receiving end of a class action lawsuit in December that claims the lithium-ion battery packs in the Chevy Bolt EV could pose a fire risk. GM recently provided an update on the recall, indicating a solution is expected by April.
GM was also the target of yet another class-action lawsuit over alleged oil consumption issues with the Gen-IV 5.3L Vortec V8 engine. The automaker is already facing other lawsuits regarding the oil consumption issue, two of which were filed in 2020. In December, a lawsuit filed against GM in California alleged the sale of defective infotainment systems.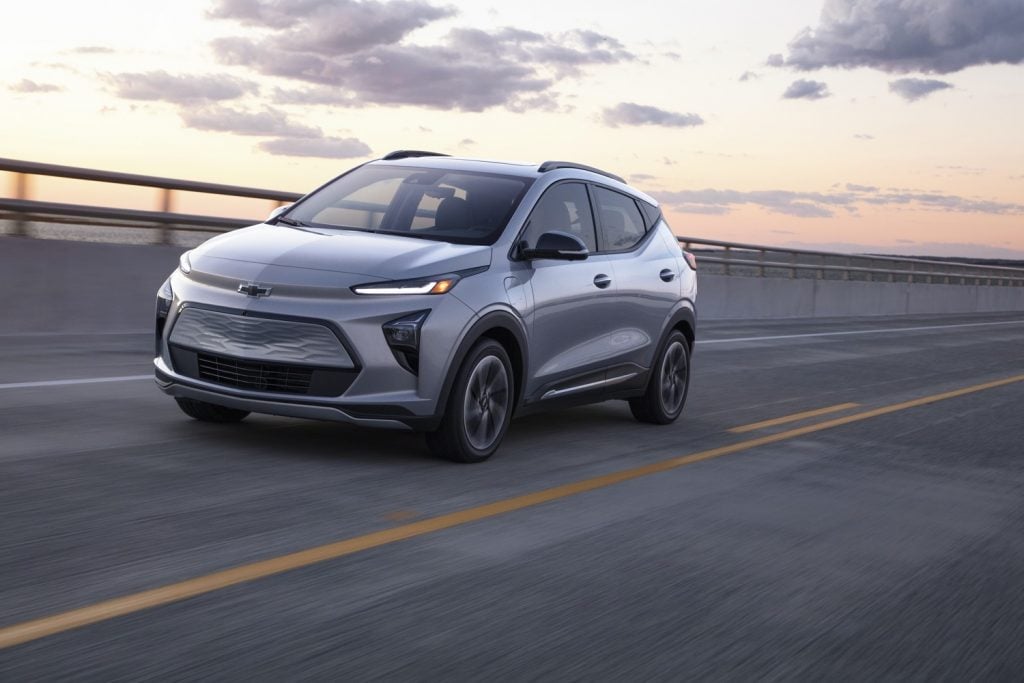 In November, GM CEO Mary Barra shared the company's plan to launch a total of 30 new electric vehicles globally by 2025, with a total investment of $7 billion. To put that in perspective, 40 percent of GM's offerings will be fully electric by the end of 2025, compared to just three percent in 2021. The General also teased its future Chevy EV pickup truck during the Barclays 2020 Global Automotive Conference live stream event.
GM's EV plans include the aforementioned BrightDrop EV600 commercial van and Chevrolet EV pickup truck, the GMC Hummer EV as well as the Cadillac Lyriq, the latter of which was revealed in August in near-production form and should have a starting price of under $60,000. Shortly before the reveal of the all-new GMC Hummer EV pickup truck on October 20th, GM stock prices rose 6.75 percent to $35.60 per share before continuing on to a weekly high of $38.03 on the morning of Friday, October 23rd.
In December, it was revealed that GMC now has 10,000 preorders for the new Hummer EV Edition 1 model. The GMC Hummer EV SUV is set to debut in April.
GM stock gained upward momentum following the Hummer EV debut. Share values were also potentially propelled by news that the Wuling Hong Guang Mini EV is the best-selling electric vehicle in China for the months of October through December. The Mini EV sold 33,094 units during November, outselling the Tesla Model 3 and becoming the only EV in China to sell more than 30,000 units in a single month. Another factor worth noting is the expectation that GM shares would see a significant boost if the automaker were to spin-off its electric vehicle business. The recent sales record for Buick in China for the month of November may also be of interest to investors.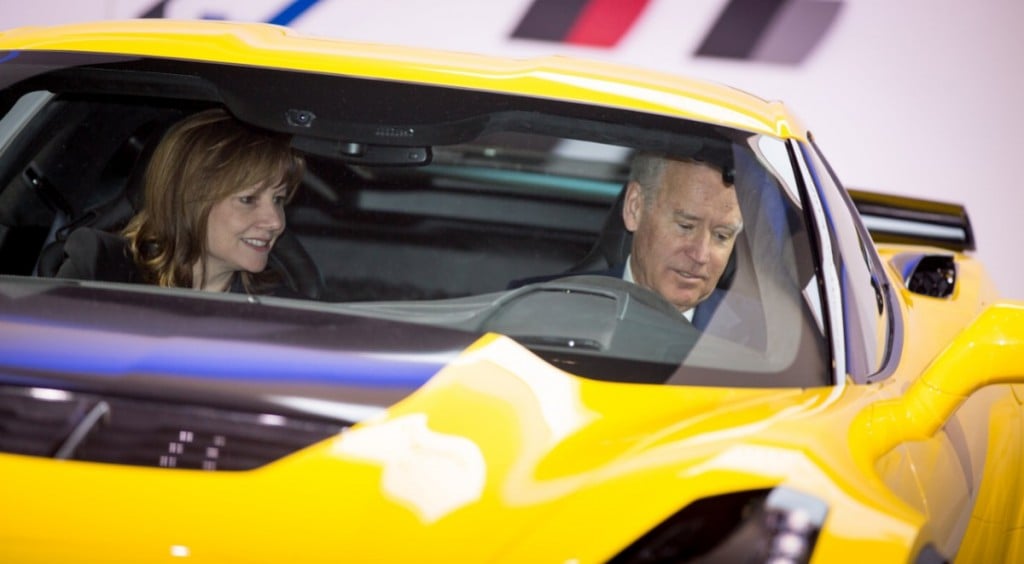 Another factor likely impacting GM stock performance is the election of Joe Biden as President of the United States, which has been accompanied by a shaky and unprecedented transition of power leading to uncertainty in the country and in the stock market, as evidenced by a riot at the U.S. Capitol. In response to the events in D.C., GM announced it was temporarily suspending all political contributions.
It was recently announced that the Biden Administration would ask agencies to revise fuel economy standards set under the Trump Administration. What's more, Biden also announced plans to replace the entire federal fleet with new electric vehicles. The U.S. Energy Secretary has urged for increased mineral mining for EV production, while senators from California have encouraged Biden to set an end date for the sale of new gasoline-powered passenger vehicles.
In further political news, GM has backed a coalition set to roll back import tariffs imposed under President Trump.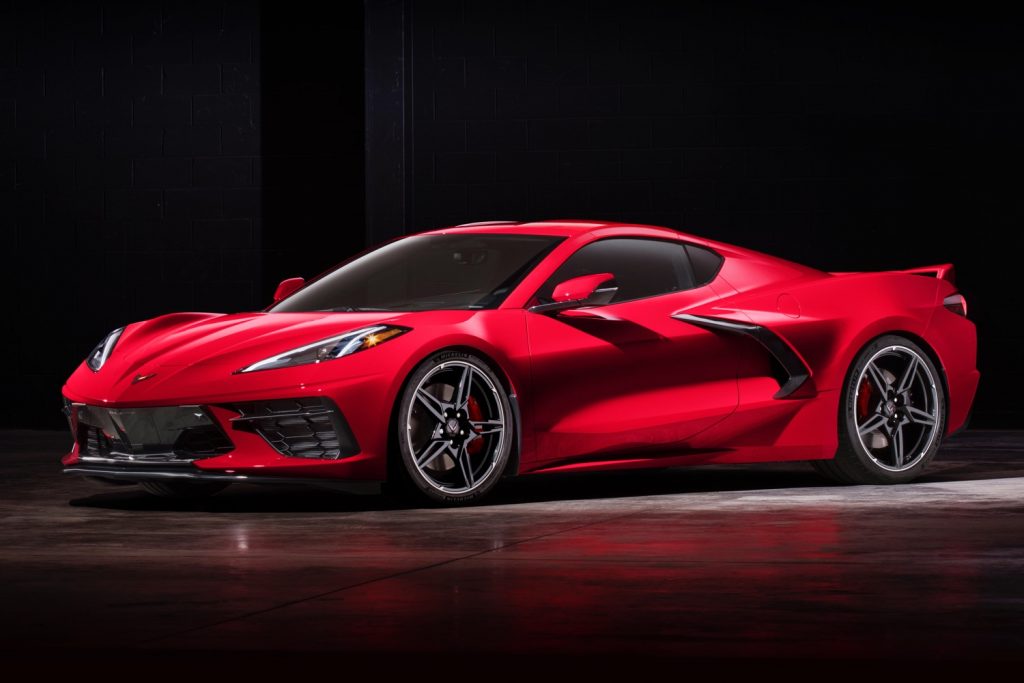 Production of the in-demand C8 Corvette has been an on again, off again affair, with multiple "restarts" for the eighth-generation sports car's assembly line this year and in 2020. The 2021 Corvette C8 started production on December 11th, and late in January it was revealed that production would once again be suspended in February due to yet another parts shortage. Another production stoppage was announced for March, but now, production is back up and running. As of late March, GM is no longer accepting new sold orders from dealers for the 2021 Corvette, with orders for the 2022 model year opening in the summer.
In December, the General announced that it was investing further into Yoshi, an on-demand car maintenance startup company. General Motors Ventures also invested in Envisics, a U.K.-based startup developing augmented reality (AR) technology for automotive applications. GM believes the tech may find a place in the automaker's upcoming all-electric vehicles, such as the Cadillac Lyriq.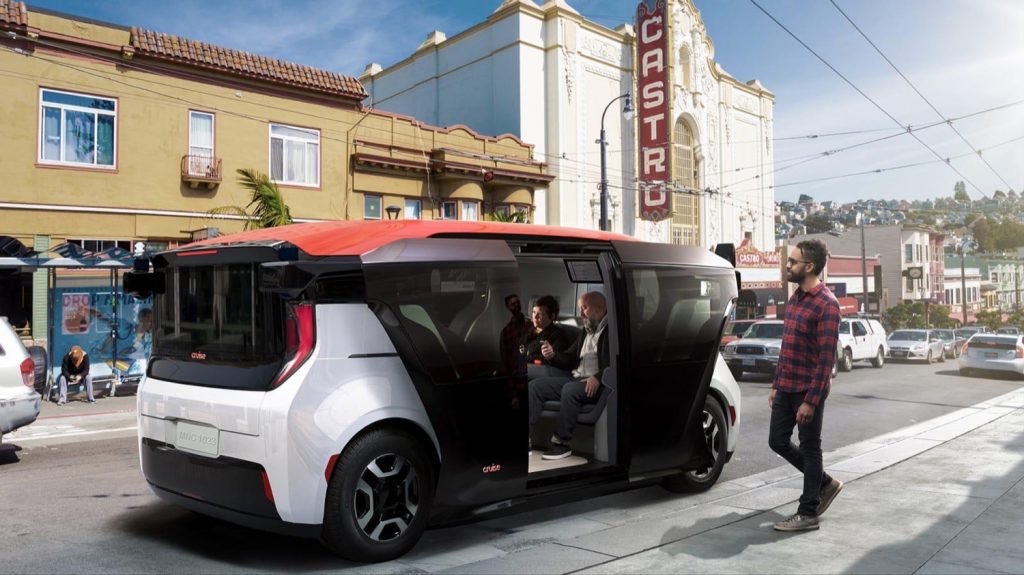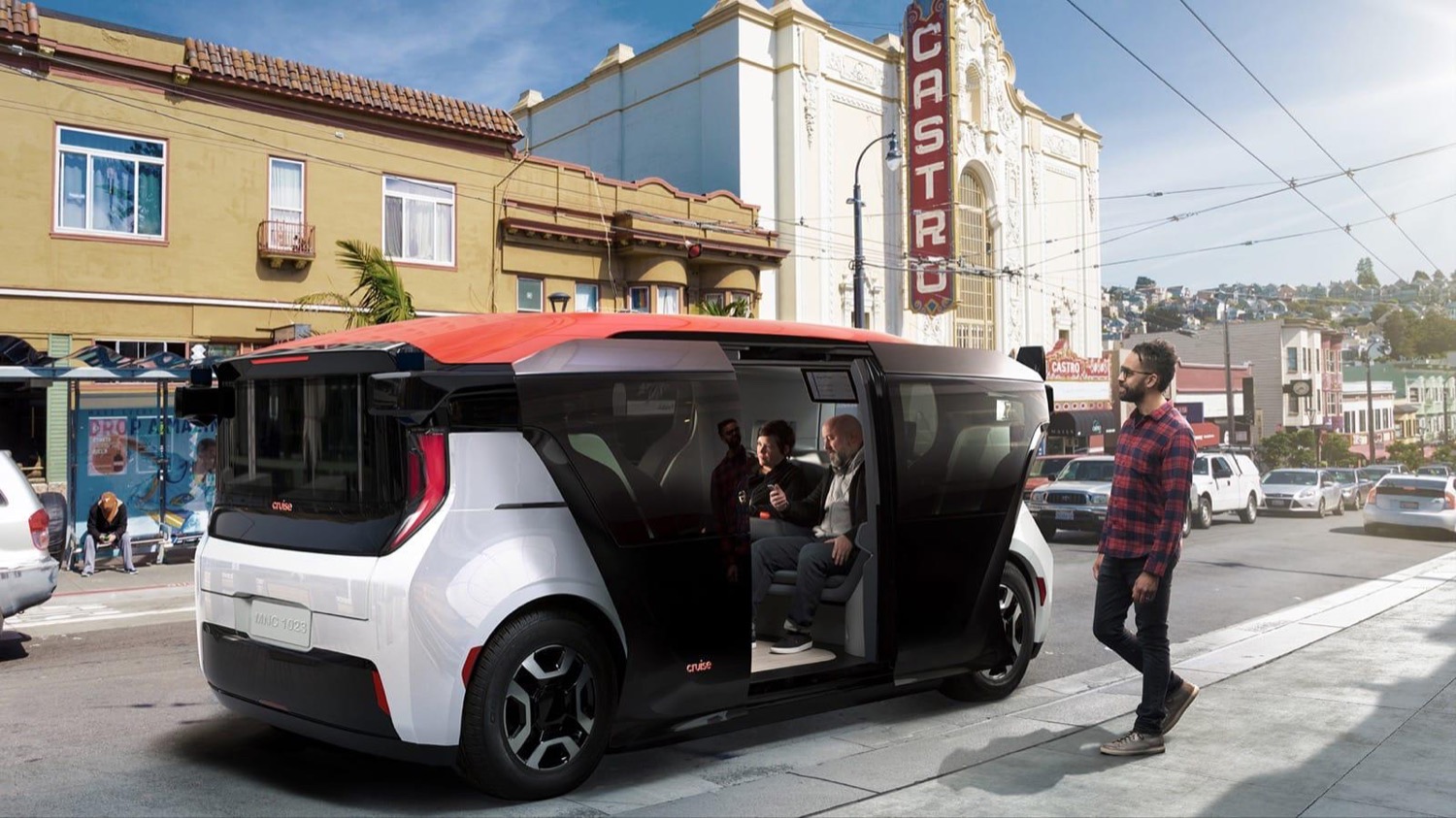 In further tech news, Microsoft has invested in Cruise to help commercialize autonomous vehicle technology. GM also previously announced it was opening a dedicated 3D printing center in Warren, Michigan to explore the technology's production potential. GM also announced that its robo-taxi division, Cruise, was now testing fully autonomous vehicles on the streets of San Francisco.
GM recently completed construction of the CTC McLaughlin Advanced Technology Track. Production resumed last October after it was forced to put the project on hold due to the COVID-19 pandemic. GM also recently announced that construction of the new design center in Warren would soon resume after a two-year delay.
A new round of investments for the GM Factory Zero plant (previously known as Detroit-Hamtramck Assembly) was announced to address road repairs and other infrastructure needs. General Motors announced in November plans to invest between $1 billion and $1.3 billion in the GM Oshawa Assembly plant in order to begin producing the Chevy Silverado and GMC Sierra pickup trucks. In fact, construction work at the facility is already under way and the company is recruiting for various leadership positions at the plant. News that GM would produce trucks at the Oshawa plant has sparked a sense of concern amongst U.S. workers, who are now anxiously anticipating volume reduction at U.S. plants. However, others expect that truck production at Oshawa will be used to expand supply of GM trucks, and that it won't come at the expense of capacity at other GM truck plants.
Moreover, The General has announced that it's seeking to add 1,100 new team members to its new Ultium Cells LLC battery production plant in Lordstown, Ohio. The facility will mass-produce Ultium battery cells for use in General Motors' upcoming range of all-electric vehicles. GM is developing new lithium metal battery technology with SolidEnergy Systems, recently announcing a new joint development agreement with the company.
GM During COVID-19
GM During COVID-19
The coronavirus pandemic initially forced GM to idle production across North America, South America and China. As a result, revenue fell sharply and GM began to rapidly burn through cash. However, GM has since resumed production in China, while GM North American production resumed May 18th.
GM has taken major steps to get through the COVID-19 pandemic, fortifying its balance sheet by reducing and/or deferring expenses, while also shoring up cash and other forms of liquidity. GM has since repaid over half of the $16 billion borrowed to get through the pandemic.
The General also had to cope with a small number of coronavirus cases at some of its facilities, but no major outbreaks have been officially reported so far. The automaker announced a vaccination distribution plan in December. More recently, GM indicated that workers in Texas will continue to wear masks after the state lifts its current mask mandate. GM also recently opened a new employee vaccination site at its Factory Zero plant in Michigan, and it announced a reshuffling of its workforce as it preps to re-open its offices this summer.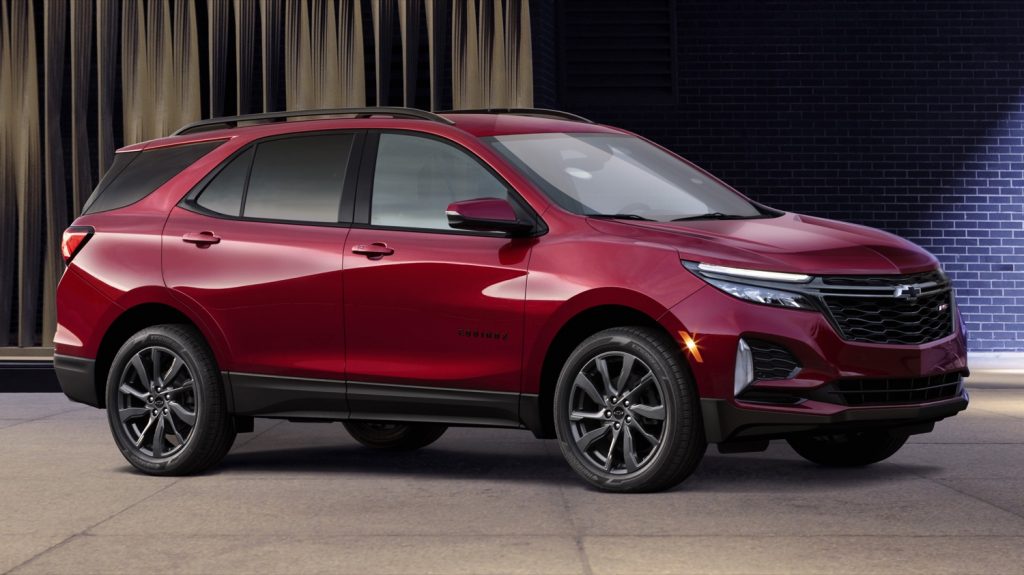 However, refreshes for several GM vehicles have been delayed, including the Cadillac XT4, Chevrolet Traverse, Chevrolet Equinox, GMC Terrain, and Chevrolet Bolt EV. In fact, the overall launch cadence for several GM products has been pushed back, including the launch of the Cadillac CT4-V Blackwing and CT5-V Blackwing models, as well as the Corvette C8 Z06.
That said, several good things happened for GM in 2020, including market share gains and production increases for the Silverado and the Sierra through the end of 2020, as well as strong Chevrolet Blazer sales and Chevrolet Trailblazer sales. Notably, GMC Sierra inventory is extremely low as the automaker can't build enough units to meet strong demand. GM's redesigned full-size SUVs are now in stock on dealer lots, including the 2021 Chevrolet Tahoe and 2021 Suburban, as well as the 2021 GMC Yukon and 2021 Yukon XL. Notably, the diesel-powered Tahoe and Suburban are now available to order; the same is true for the GMC Yukon diesel.
GM Before COVID-19
GM Before COVID-19
It's worth noting that GM stock value has gone up and down since mid-2018, long before coronavirus complications, though shares never dipped to the levels observed in the first quarter of 2020.
For the most part, GM stock was in limbo throughout 2019, seeing a jump in value as a result of overwhelmingly positive Q2 2019 earnings, wherein the automaker outperformed expectations. Prior to the COVID-19 pandemic, several factors negatively impacted GM stock value during 2019, including:
A UAW labor strike that lasted 40 days, resulting in no vehicles built in the United States during that timeframe. Production was also idled in other countries as a result of supply chain-related issues caused by the UAW strike
Warning signs of an economic slowdown
Escalations in a trade war with China
Over the last few years, GM has taken several steps to increase its stock value, including exiting markets where it is unable to turn a profit (such as Europe, South Africa and India), closing plants in various locations around the world, divesting loss-making divisions (such as Opel-Vauxhall), adjusting its business model to prioritize profitability over chasing market-share goals, refocusing the Cadillac luxury brand to increase its share of high-profit automobiles, investing heavily in new-age mobility ventures like electric vehicles and autonomous driving tech, discontinuing unprofitable sedan models (Cruze, Sonic, Volt, Impala, Regal, LaCrosse, XTS, CT6) and closing various plants to focus on more profitable crossovers, SUVs and pickup trucks.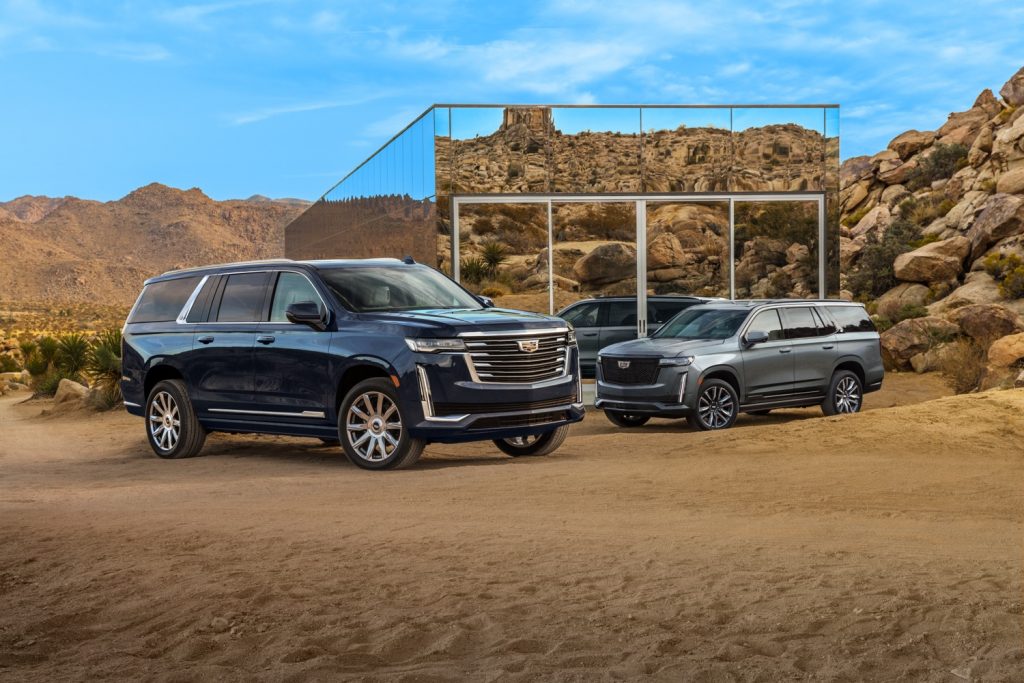 To further minimize activities in unprofitable markets, General Motors also announced its intention to phase out the Holden brand in Australia and New Zealand, in addition to pulling the Chevrolet brand out of Thailand while selling the GM Rayong Manufacturing Complex to Great Wall Motors. GM also ended its Maven car-sharing service program.
Despite these actions, the value of GM stock historically struggled to surpass the $40 mark up until this year, spending most of its time in the $33-$38 range (prior to the COVID-19 pandemic). That was somewhat problematic given the "new GM" Initial Public Offering (IPO) of $33 per share in November 2010, resulting in frustration among investors.
We'll continue to stay on top of all the latest developments related to GM stock, so be sure to subscribe to GM Authority for ongoing GM stock news and complete GM news coverage.
Sweepstakes Of The Month: Win a Corvette Z06 and 2024 Silverado. Details here.
We are currently looking for experienced automotive journalists and editors to join our team. Make $60k-$80k per year doing what you love. We are also looking for an experienced web developer.
See details here
.