GM Considered Using C7 Corvette ZR1's LT5 V8 In Cadillac CT5-V Blackwing
We are currently looking for experienced automotive journalists and editors to join our team. Make $60k-$80k per year doing what you love. We are also looking for an experienced web developer.
See details here
.
27
The upcoming 2022 Cadillac CT5-V Blackwing ultra-high-performance luxury sedan is an exceptionally powerful car, thanks to the 668-horse supercharged 6.2L V8 LT4 engine under its hood. But anywhere an LT4 can go, the closely related yet even more thunderous 6.2L V8 LT5 – as fitted to the 2019 Chevy Corvette ZR1 – can go too, at least in theory. So why is the all-new CT5-V Blackwing not fitted with the LT5 instead?
At first sight, the case for the LT5 is compelling. As found in the CT5-V Blackwing, the LT4 makes 668 horsepower and 659 pound-feet of torque, which gives the car a 0-60 mph time of 3.7 seconds and a top speed of around 200 mph. "Adequate," as Rolls-Royce used to say of its motors in countries where it was not compelled to publish power figures.
But the LT5 is something else again. It's the most powerful engine that General Motors has ever created for a passenger vehicle. The lower of its two outputs in the ZR1 was 755 horsepower and 715 pound-feet of torque.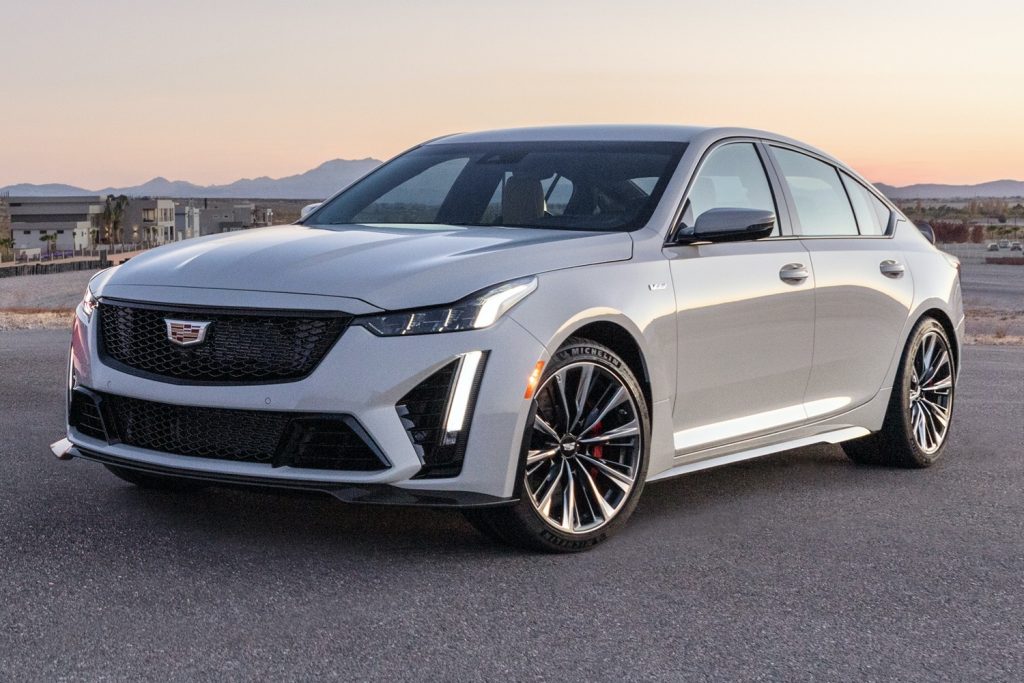 Well, 755 horsepower is better than 668 horsepower, right?
Not exactly, according to Mirza Grebovic, V-Series Blackwing Chief Engineer. "When we initially started working on this project, obviously we were super excited to shove any engine in there and make as much power as possible," Grebovic told GM Authority executive editor, Alex Luft, in an interview. But using the LT5 would have created several issues, one of which was visibility.
The Corvette ZR1 had a shaker hood, but "we couldn't put a shaker hood on the CT5," said Grebovic. "You would have to make it so high that you can't see out of the car, and we wouldn't have met regulatory requirements for vision."
This would have been less of a problem if the engine had a dry sump oil system, which would have allowed engineers to mount the engine lower in the bay. But the GM Alpha platform used by the Cadillac CT5 is very different from the dedicated sports car architecture used by the Corvette ZR1 and all Corvettes. In fact, all C7 Corvettes with the exception of the base Stingray (without the Z51 package) featured a dry sump oil system, which was never the plan for any version of the CT5. Converting the Cadillac so that it could accept a dry-sump setup would have meant adding significant levels of complexity and expensive engineering challenges.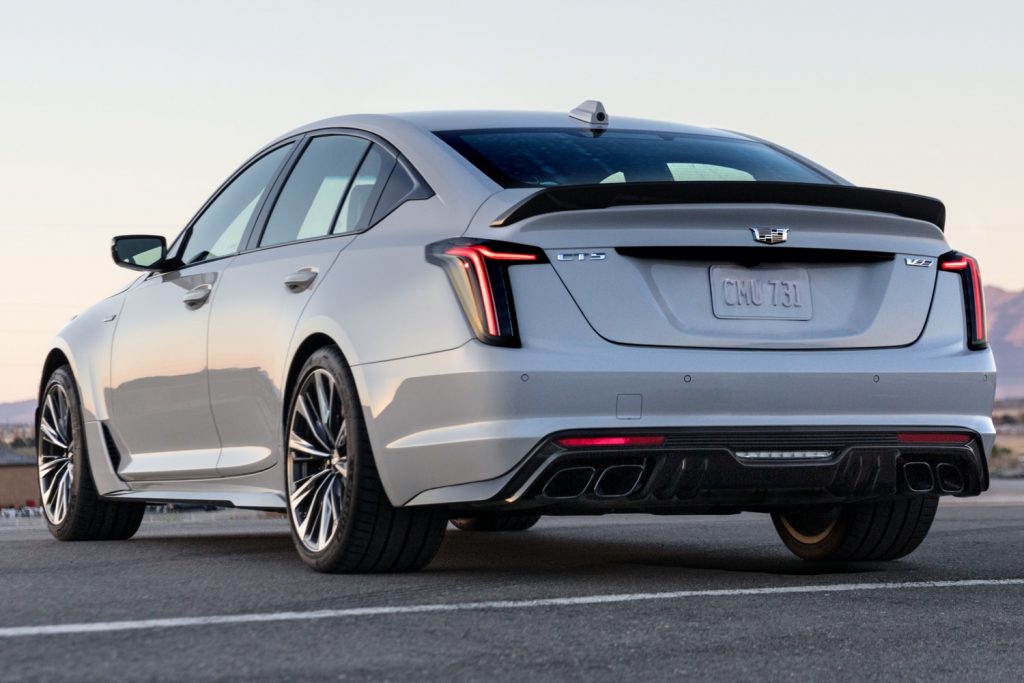 It would also have led to another problem. Like all C7 Z06 and C7 Grand Sport models, the C7 ZR1 ran on 335-25-20 rear tires. The maximum tire width for the CT5 is 305. That makes a big difference when it comes to the tire footprint, and how much friction is available to withstand the torque of the engine.
"So yes, we considered the LT5, but aside of just engineering issues, let's say this car did make 760 horsepower," Grebovic explained. "We wouldn't have the right chassis for it. It would have been a powerful car, but it probably wouldn't be any faster at the track or the quarter mile, because 305 [rear] tires with that much power would be very tough to manage."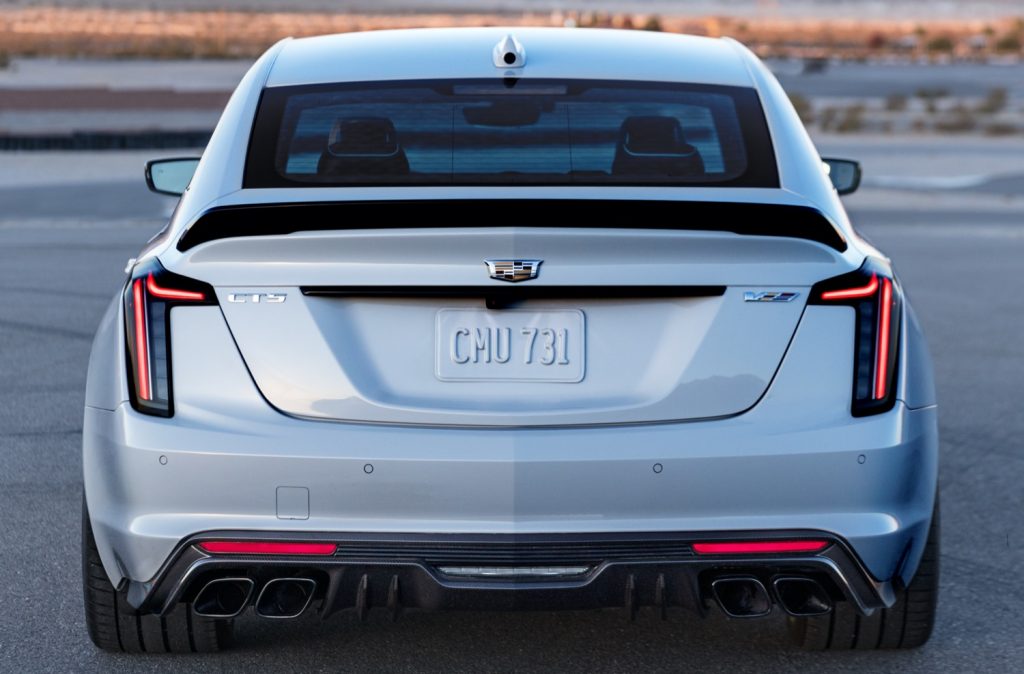 That issue, in turn, could be resolved by making the CT5-V Blackwing all-wheel-drive, but then there would have been yet more complexity to deal with. And Grebovic has already said, as exclusively revealed in a recent GM Authority interview, the policy for both the CT5-V BW car and its less powerful sister, the 2022 Cadillac CT4-V Blackwing, was that they should be available exclusively with rear-wheel-drive.
All of that goes to show that, despite what many of us would like to believe, sometimes there really is such a thing as too much power.
Want the latest on the fastest GM vehicles? Then subscribe to GM Authority for more Cadillac CT5-V news, Cadillac Blackwing news, Cadillac news, Chevy Corvette news, Chevrolet news and ultra-high-performance GM news coverage.
2022 Cadillac CT5-V Blackwing Photos
2019 Chevrolet Corvette ZR1 Photos
Sweepstakes Of The Month: Win a 2022 Corvette C8.R IMSA GTLM Championship Edition. Details here.
We are currently looking for experienced automotive journalists and editors to join our team. Make $60k-$80k per year doing what you love. We are also looking for an experienced web developer.
See details here
.