Drive Through A Theme Park And Check Out A Legion Of Custom GM Vehicles
We are currently looking for experienced automotive journalists and editors to join our team. Make $60k-$80k per year doing what you love. We are also looking for an experienced web developer.
See details here
.
0
The COVID-19 pandemic has forced the automotive industry to change, upending traditions and canceling events left, right, and center. However, despite these setbacks, some folks are coming up with clever new solutions to keep the show going, all without compromising on safety. That includes West Coast Customs, which teamed up with the Six Flags theme park in Southern California to offer Cruis'n the Park, a drive-through car show brimming with bespoke GM vehicles. We got a chance to check it out for ourselves – this is what it was like.
Before we dive into the experience, it's worth providing a little background. Based out of Burbank, California, West Coast Customs is one of the most popular vehicle customizers in the U.S., with major celebrities like Puff Daddy and Shaquille O'Neal included among the shop's patrons. The shop has also been the focus of several television programs, such as Pimp My Ride, Street Customs, and Inside West Coast Customs.
However, with the COVID-19 pandemic raging and all the usual auto events cancelled, West Coast Customs needed a way to bring its creations to the public. The solution – a drive-through car show.
Working with Six Flags Magic Mountain in Valencia, California, roughly 35 miles northwest of downtown Los Angeles, West Coast Customs has created a way for eager car fans to enjoy a variety of unique rides and builds, all without the risks of mingling in a crowd.
It works like this – fans buy a ticket to the car show, then queue up to literally drive through the Six Flags theme park on a pre-determined route lined by West Coast Custom builds.
It's an interesting idea, so we decided to give it a run firsthand to see if it works – and to check out all the interesting GM vehicles, of course.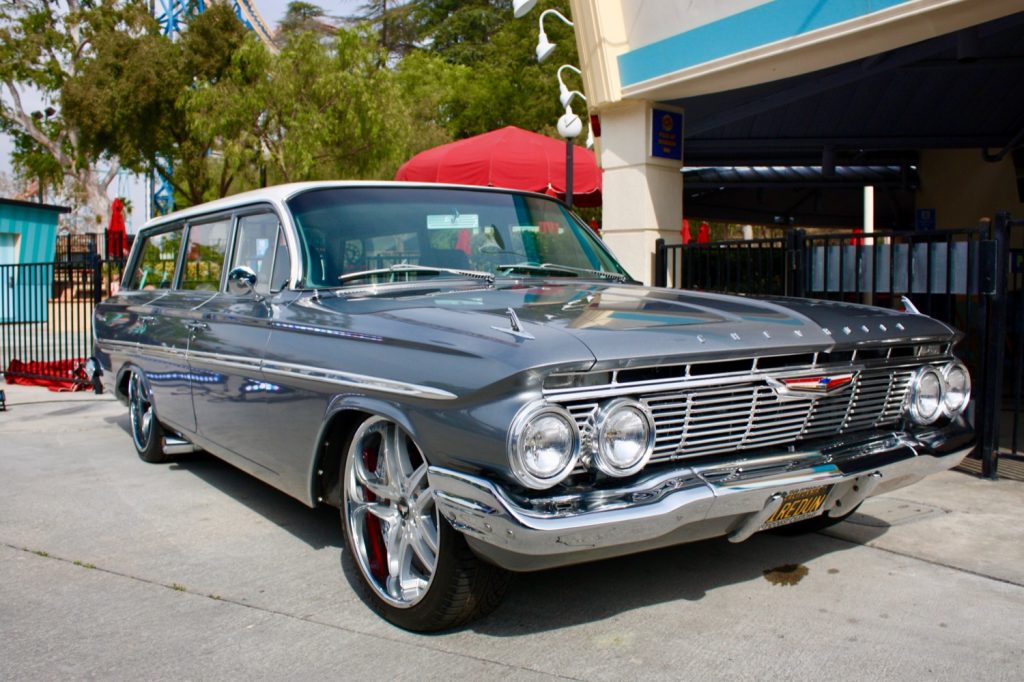 Upon arrival, attendees are directed into the park in a single-file line. Luckily, there was almost no waiting, and within minutes, we were driving through Six Flags looking at all the different cars.
Speed is limited to 3 mph, but given the impressive number of cars available for viewing, not to mention the high level of detail some bring to the table, speeding through the park doesn't make a whole lot of sense.
The cars are grouped into discrete areas catering to specific themes, such as the Boardwalk (classic muscle cars), Lowrider Central (lowriders), Tumble Town (off-roaders), Concourse (supercars and exotics), Neon City (imports and sport compacts), and Over The Top (lifted trucks). The diversity on display was impressive, with a little something for anyone and everyone.
Naturally, we saw a ton of custom GM vehicles, including Corvettes (new and old), Impalas, Camaros (new and old), Silverados, Oldsmobiles, Pontiacs, Cadillacs, and a whole lot more.
The drive-through also included live music, with DJs, dance groups, and even a mariachi group belting out some tunes to accompany the experience. Fans could also listen in on the free Cruise'n the Park Car Show app, which provided a nice soundtrack and some light narration from West Coast Customs CEO Ryan Friedlinghaus. Finally, there was plenty of street art on display to complement the atmosphere.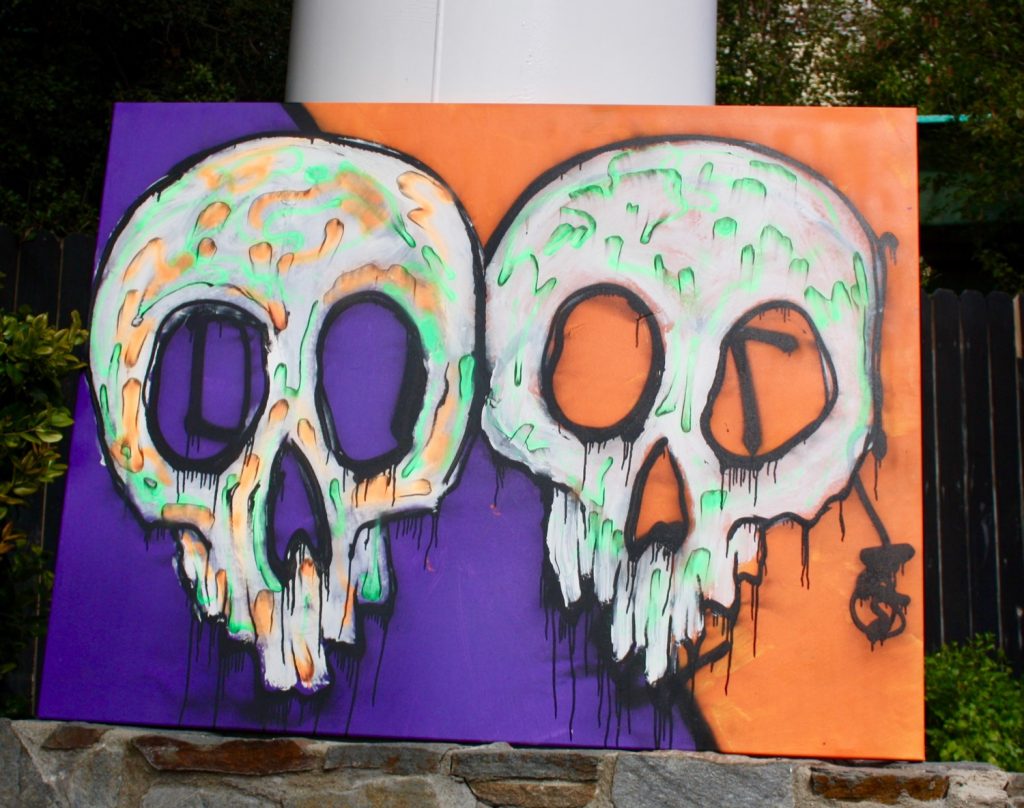 The entire drive-through took about 30 minutes to complete. Overall, it was a fun experience, and with my 7-year-old car-loving nephew in the back seat snapping photos on his iPhone, it provided a fantastic opportunity to spend some quality time with the family in a safe and welcoming environment.
Naturally, there were a few drawbacks, as well. For starters, the drive-through format made it difficult to get up close to any of the rides. For those enthusiasts expecting to look at these machines from every angle, including inside the interior and under the hood, Cruise'n the Park could be a bit of a disappointment, as it limits onlookers to whatever they can see from inside their own vehicle. What's more, with a line of cars behind you waiting to go ahead, the time available to look at each ride is limited, which could dampen things for those enthusiasts hoping to pick apart every little detail.
I also found the stop-and-go nature of the drive-through car show to be a little hard on the clutch of my manual-equipped car.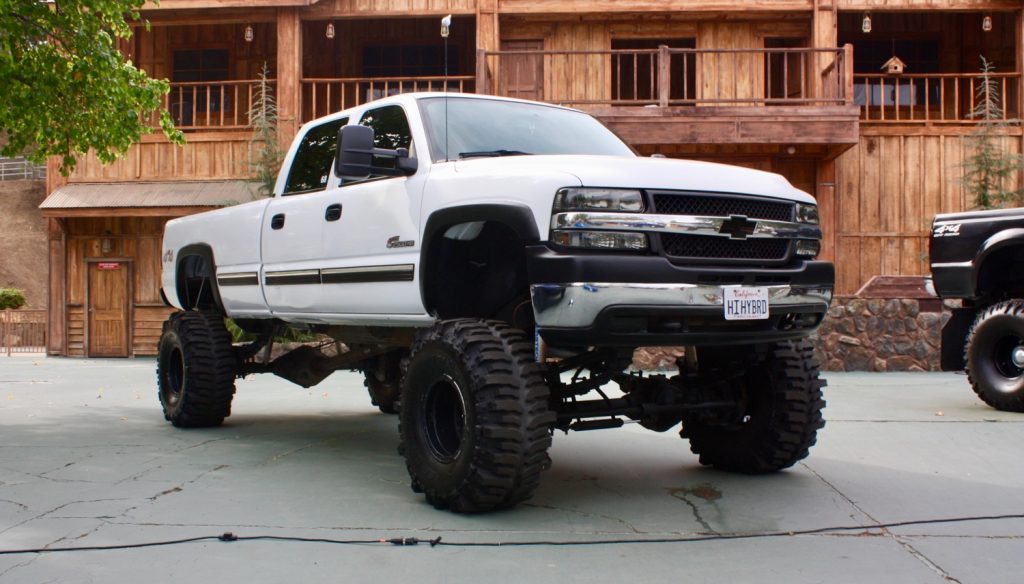 Although the hardcore crowd will undoubtedly prefer the pre-COVID-19 car show format, families and casual car lovers will still get a kick out of Cruis'n the Park. The diversity of rides on display is impressive, with plenty of GM vehicles on offer, plus the novelty of driving through a theme park is in itself a hugely memorable experience. If you want to spend an afternoon with the family checking out some custom cars in a safe, low-key environment, Cruis'n the Park is worth the price of admission.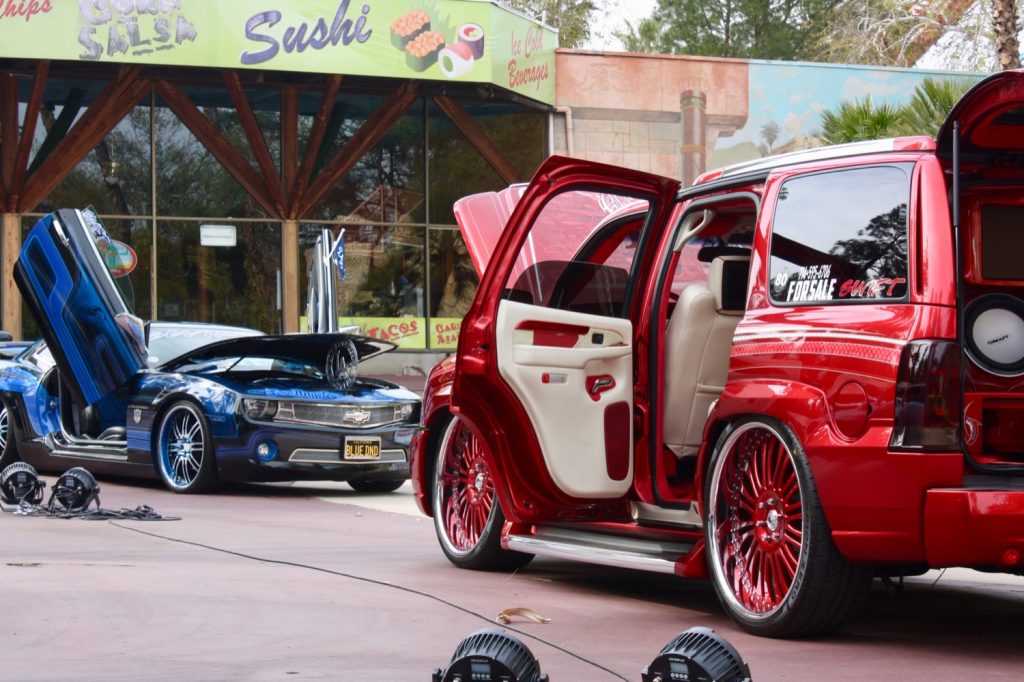 Cruis'n the Park will run for just one more weekend, March 12th through the 14th. The show is open between 5:00 p.m. and 8:00 p.m. on Friday, and 2:00 p.m. to 7:00 p.m. Saturday and Sunday. Reserve tickets start at $49.99 for a single vehicle with 1 to 4 passengers.
We'll have more to say about the Cruis'n the Park drive-through car show very soon, so stay tuned. In the meantime, check out the full gallery of GM vehicles below, and make sure to subscribe to GM Authority for ongoing General Motors news coverage.
Sweepstakes Of The Month: Win a 2022 Corvette C8.R IMSA GTLM Championship Edition. Details here.
We are currently looking for experienced automotive journalists and editors to join our team. Make $60k-$80k per year doing what you love. We are also looking for an experienced web developer.
See details here
.