Cars Of The Vauxhall Heritage Collection: Vauxhall 10-4
2
Vauxhall was the General Motors U.K. brand from 1925 to 2017. In this series we are looking at one model in the magnificent Vauxhall Heritage Collection representing each decade of the GM era. Our choice for the 1930s is the Vauxhall 10-4.
For British motorists in the 1930s, the word horsepower could mean either the amount of power produced by an engine or a car's rating for tax purposes. By the latter definition, most compact sedans were in the ten horsepower bracket, which was dominated by conventional models manufactured by Ford, Morris and Standard.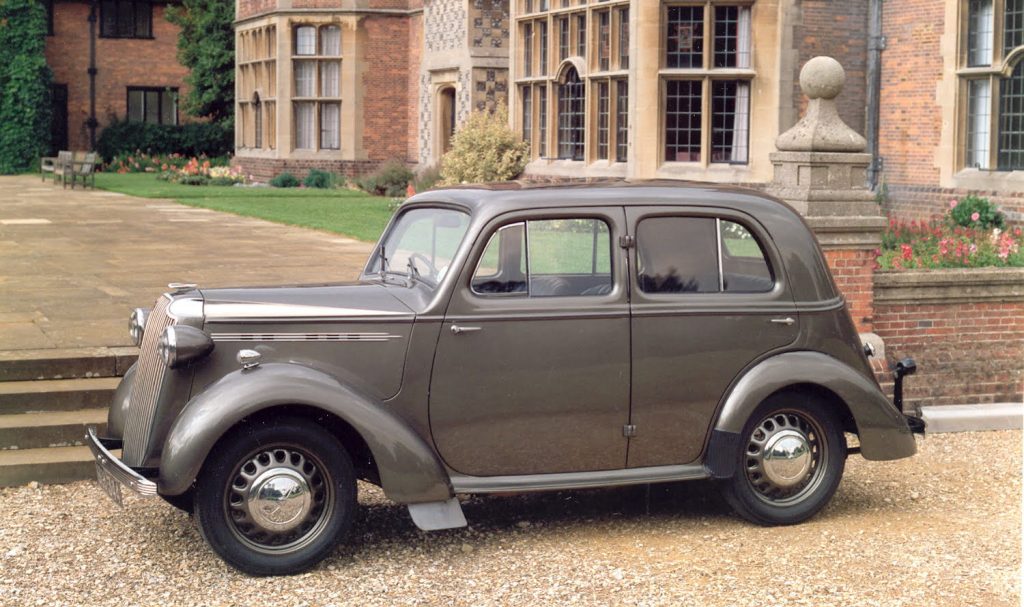 The Vauxhall 10-4 (also known as the Vauxhall Ten or H-Type) single handedly transformed this market sector when it arrived in 1937. British magazine reviews of the period were polite and respectful, no matter how good or bad the car was, and their writers' true opinons could often be guessed only by close examination of the text. But The Motor was hiding nothing when it published an article claiming that "the new Vauxhall Ten is one of the most brilliant pieces of design that has been seen in Britain for ten years". Vauxhall's new small car, it continued, was "full of features of the highest technical interest, but cleverly designed so that it could be made at an exceptionally low price".
The features that the writer was referring to included hydraulic brakes and synchromesh on two of the car's three forward gears. The Vauxhall 10-4 was also praised for its torsion bar independent front suspension. This was largely the work of British engineer Maurice Olley, who had moved from Rolls-Royce to Cadillac in 1930, and would become head of Chevrolet R&D in the 1950s. General Motors temporarily moved him from Detroit to Vauxhall's headquarters in Luton to work on the 10-4, and the result was a triumph.
However, none of this was as significant as the Vauxhall 10-4's truly outstanding feature, which was unibody construction. Citroen had introduced this in 1934 for the radical front-wheel-drive Traction Avant, and Opel (GM's other European brand at the time) used it for the 1935 Olympia, but the idea was still considered radical when Vauxhall became the first British manufacturer to try it. Compared with body-on-frame (or body-on-chassis) vehicles, unibody ones were stronger, lighter and roomier. They were also more likely to rust, but that wasn't an immediate concern of anyone who bought the car when it was new.
Within Vauxhall, the 10-4 was known as the "million pound car" because it cost £1 million (the equivalent of around $93 million today) to develop. As many Vauxhall historians have noted, the figure is likely a dramatic underestimate, since it includes only the investment in new tooling, additional staff and an expansion of the Luton factory, but none of the development costs like design or engineering.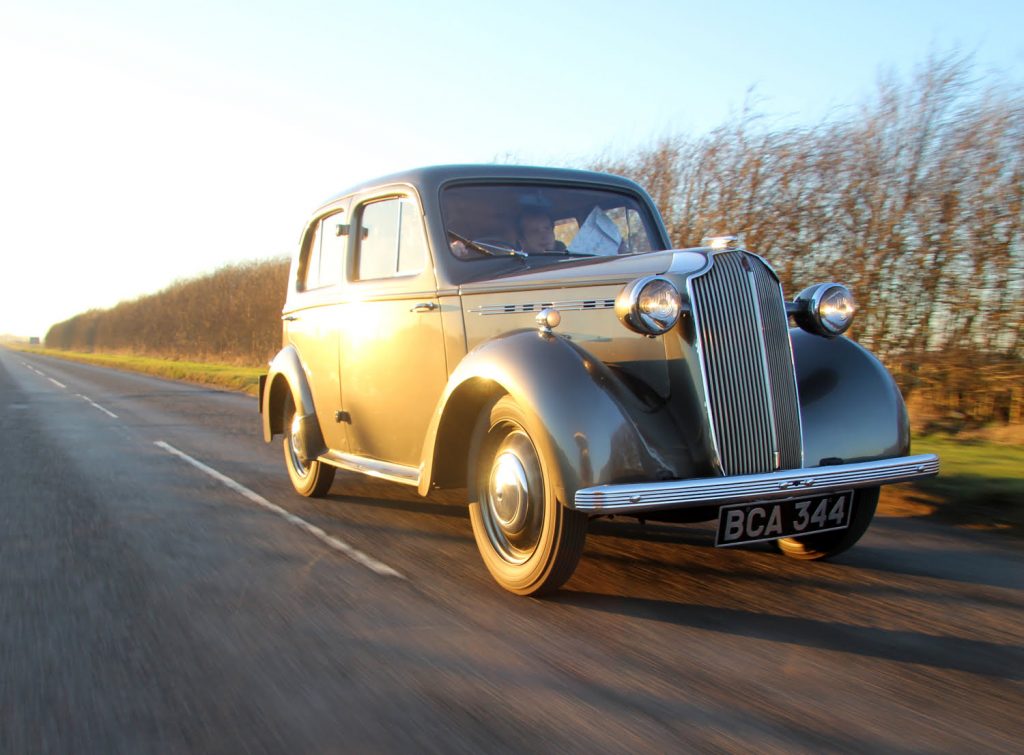 But if it was an expensive car for Vauxhall, it was a very affordable one for customers. At its launch in 1937, the entry-level model was priced competitively at £168 (just under $15,000 by today's standards), while even the De Luxe version cost just £182 ($16,200).
Running, or operating, costs were low, too. Vauxhall claimed that the 10-4, with its 1.2-liter gasoline engine (which produced 34 real horsepower) could average 40 mpg. Critics refused to believe this at first, but in fact Vauxhall was being modest. The Motor drove a 10-4 hard for 500 miles and reported an average of 42 mpg. The Royal Automobile Club, treating the car more gently, said that over 43 mpg was easily achievable.
The Vauxhall 10-4 was an immediate hit, finding its first buyer in November 1937 and its 10,000th within five months. It might have been a successful model for many years after that, but production stopped in 1940. Having only recently enlarged the 10-4's body slightly, given it a facelift and reduced the starting price to £159 (slightly over $14,000), Vauxhall abandoned all car production. From then until the end of the Second World War, the Luton factory built 5,000 tanks (starting at a time when the British Army had only 100) and a quarter of a million trucks.
The 10-4 made a comeback in 1946, becoming slightly longer than before, its engine had been detuned to suit the low-quality gasoline available in the U.K. and made only 31 horsepower, and the price had risen enormously to £422 ($24,000). Despite this, it still sold well, but was discontinued after just two years. Vauxhall would not sell another small car until the 1960s.
An interesting dose of trivia is that not all 10-4 derivatives had unibody construction. A short-lived two-door coupe and a planned (but never produced) convertible were both body-on-frame. So was the Holden Wyvern, built by the Australian company which had become a GM subsidiary in 1931 before being recently retired. Holden used the engine and some other mechanical parts from the 10-4, but since it could not yet build unibody models, it put sedan and convertible bodies on its own chassis instead. These were interesting cars, but the Vauxhall sedan represented the true breakthrough.
The Vauxhall Heritage Collection's 10-4, seen in the color photos on this page, is a very early De Luxe model built in 1937. After being purchased from its previous owner, it was restored to its original specification, and repainted with polychromatic cellulose paint. Great as the Collection is, it's fair to say that it would not be complete without an example of Vauxhall's little masterpiece.
Also in this series:
Subscribe to GM Authority for more GM history and obsessive levels of GM news coverage.
Sweepstakes Of The Month: Win a 2023 Corvette Z06 Convertible. Details here.
We are currently looking for experienced automotive journalists and editors to join our team. Make $60k-$80k per year doing what you love. We are also looking for an experienced web developer.
See details here
.