The Story Of GM's Forgotten Alpheon Brand: Exclusive
We are currently looking for experienced automotive journalists and editors to join our team. Make $60k-$80k per year doing what you love. We are also looking for an experienced web developer.
See details here
.
14
In mid-2010, a fresh-out-of-bankruptcy General Motors did something completely unexpected: it launched a new brand. The move was very much noteworthy, since it came at a time when the Detroit-based automaker was shedding brands left and right, having killed off two brands – Saturn and Pontiac, while being in the process of selling Saab, which ended up being sold off to Spyker, and Hummer, which ended up being shuttered, only to be revived a decade later as a sub-brand of GMC. Called Alpheon, the new GM brand was totally unexpected, even for the most forward-thinking GM enthusiast. GM Authority has spent the last few months researching the initiative and speaking to those involved with the creation and strategy of the Alpheon brand. Here's its story.
The Alpheon was launched in May 2010 at the Busan International Motor Show with one vehicle: a large sedan aimed at Korea's higher-end midsize sedan segment. Indeed, the Alpheon was a Korea-only endeavor.
The vehicle was a rebadged second-generation Buick LaCrosse. Produced at the GM Bupyeong plant in South Korea, the Alpheon was powered by the naturally-aspirated GM 3.0L V6 LF1 engine that GM was beginning to phase the LF1 from the North American-market at the time, mated to mated to a six-speed automatic transmission. Nevertheless, Alpheon as a vehicle was to be a "standalone luxury product" in the GM Korea portfolio, with its own brand, emblem and image factors. An eAssist mild-hybrid version followed roughly a year later.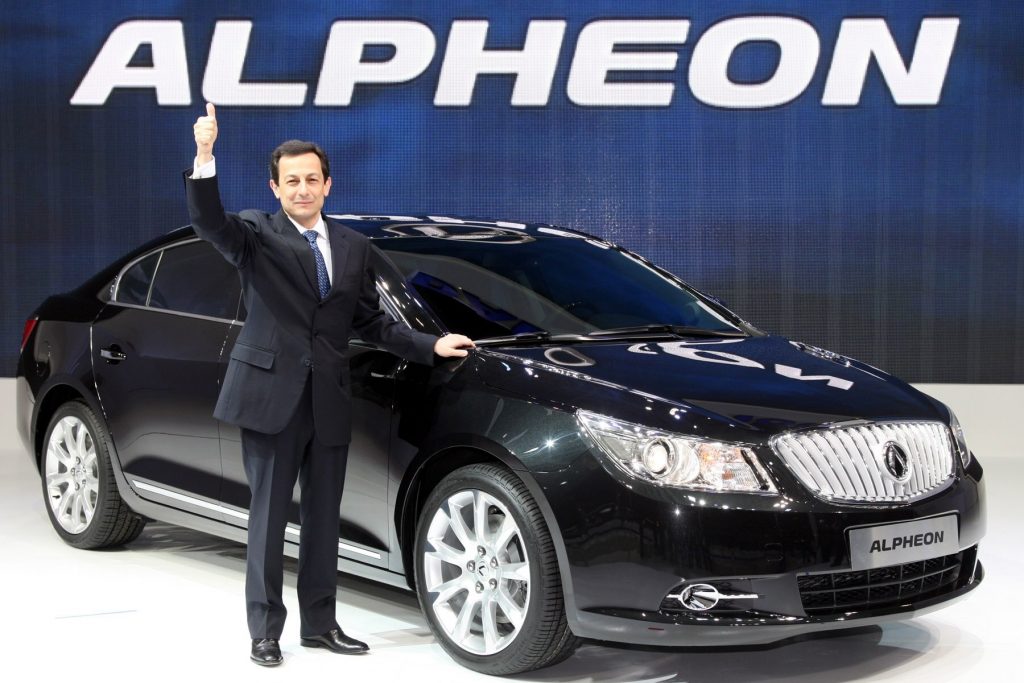 At the time of the Alpheon's launch, General Motors was undergoing a rather unique transition period in Korea, under three separate companies. First, it was operating (while slowly winding down) the Daewoo brand, which it had purchased in 2001 to form GM Daewoo Auto & Technology (GM DAT). Upon purchasing the unit, GM held a 66.7 percent stake in the venture, progressively increasing it to 82.9 percent by 2010; the remaining portion was divided between SAIC – GM's joint venture partner in China – at 9.9 percent, plus Daewoo Motor Creditors Committee, which controlled 7.2 percent. The second entity GM was operating in Korea was a national sales company responsible for importing and selling the Chevrolet brand. Third was the Cadillac brand, operating under a third legal entity in the form of a national sales company, though one that had a rather unstable, on-again, off-again nature.
Perhaps most fascinating is the reasoning that GM offered the Buick LaCrosse in Korea under the Alpheon brand.
"It was truly a Buick, so we couldn't call it a Chevrolet. But there was no Buick in Korea, and we had no plans for it, either," one GM official who is no longer with the company told GM Authority in an interview. "On the other hand, we were planning to drop Daewoo as a brand, so we came up with Alpheon as a standalone [brand] specific to the Korean market."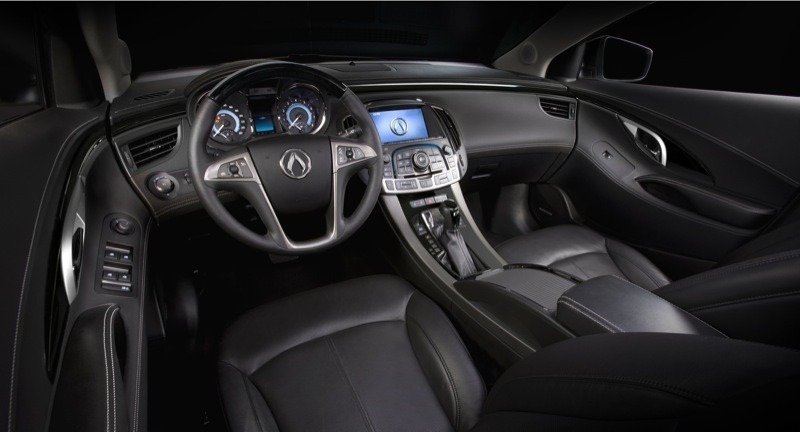 Alpheon name was a play on the words "Alpha" and "on" – meant to represent the flagship status of the vehicle within the GM Korea lineup. Brand specifics were created and finalized in about three months by the GM national sales company, led by then-president and CEO, Mike Arcamone. That included the logo, badging, and various other branding directives and elements.
"We desperately needed a large sedan in Korea but were kind of stuck. The next-gen Impala was still years away… the LaCrosse was the next best thing," the previous, un-named executive told us.
Technically speaking, the Alpheon slotted under the Daewoo brand, but it also didn't, as it had a separate brand and logo. It was, however, sold at Daewoo dealers throughout Korea.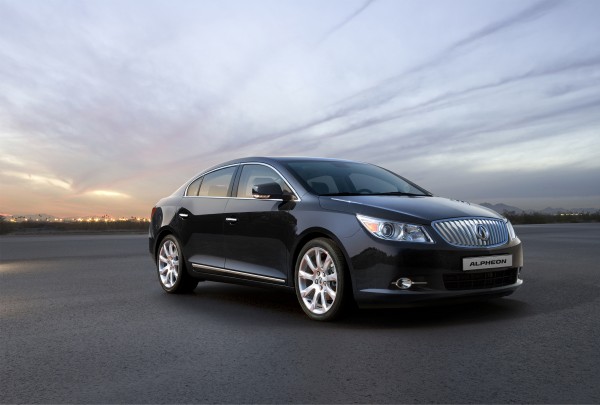 "They wanted to do [the Alpheon] under the national sales company that existed at the time, so they couldn't call it a Buick without bringing the [Buick] brand to Korea, but they also didn't want to call it a Chevrolet," says Dale Sullivan, who served as Vice President of Sales, Service and Marketing at GM Korea from 2016 to 2019 – roughly five years after the Alpheon project was conceived. "It was a separate thing, closer to Daewoo but also separate," he added.
Alpheon – including the vehicle and the brand – was discontinued in 2015. A year later, General Motors introduced the Chevrolet Impala, a vehicle that was perfectly in line with the Chevrolet brand in Korea.
"It wasn't successful and it was not 'not successful'," a third ex-GM executive involved with the project, who didn't want to be named, told GM Authority. "Production had many issues [because] assembly in Korea was tied to sourcing key parts from the U.S., and the [American-market] LaCrosse was eating up most of them. For what counts, we sold every single unit that we made, and would have sold more without the production blocks," the executive added.
Interestingly, it would appear that Alpheon was being considered to play a broader, more global role in the General Motors vehicle portfolio.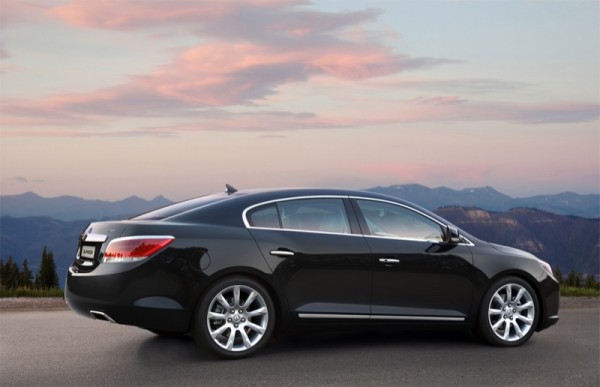 "[The Alpheon project] had many supporters to it. It could have made a nice global brand," the third executive concluded.
Incidentally, the Buick LaCrosse, the Alpheon, and the Chevrolet Impala have all been discontinued in North America. The only market where the former is still produced and sold is in China, where car buyers are enamored by the Buick brand.
If you enjoyed this exclusive report, then be sure to subscribe to GM Authority for more ongoing exclusive GM news coverage.
We are currently looking for experienced automotive journalists and editors to join our team. Make $60k-$80k per year doing what you love. We are also looking for an experienced web developer.
See details here
.