The GM Engine Technology In The Turbo 2.7L I4 L3B: Video
24
The turbocharged 2.7L I4 L3B gas engine is pretty versatile, providing motivation for both GM trucks and luxury sedans. But what makes this big four-banger tick? To find out, Engineering Explained dug deep into the GM engine technology that powers it, as profiled in this 10-minute video.
For reference, the L3B GM engine is offered in 2019 and newer Chevrolet Silverado 1500 and GMC Sierra 1500 pickup trucks. It's also standard with the Cadillac CT4-V, and is offered as an available option with the Cadillac CT4 Premium Luxury trim level. The L3B will also be offered on the next-generation GMC Canyon and Chevrolet Colorado.
The video opens with the host laying out GM's repeated assertions that the L3B was developed specifically for truck applications, despite its appearance under the hood of the Cadillac CT4-V. Putting that aside, we get down to some of the nitty gritty info that Engineering Explained is known for.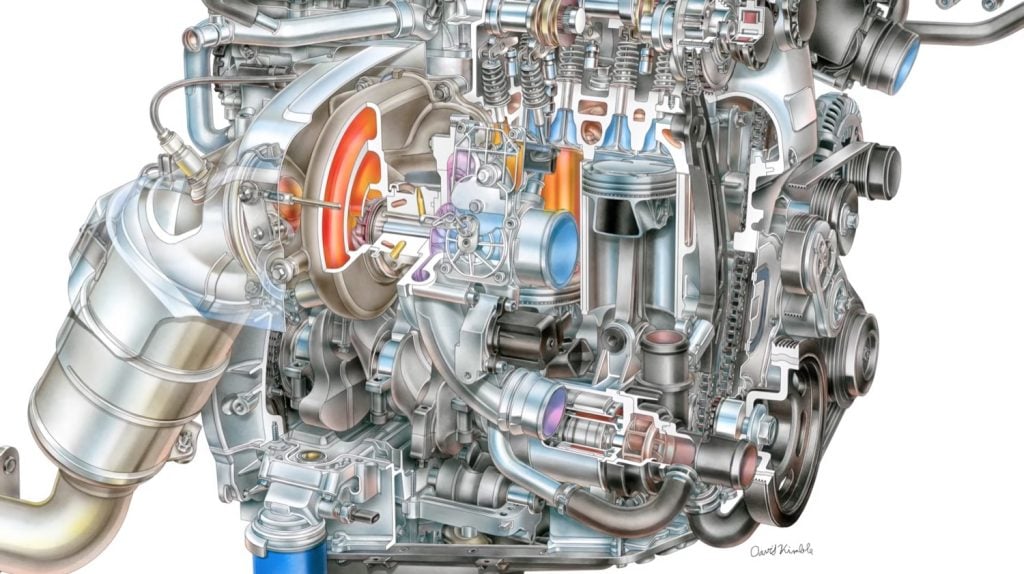 First off, the L3B is pretty big for a four-cylinder gas engine, displacing 2.727 liters with a stroke of 102mm and a bore of 92.25mm. As such, it incorporates two balance shafts under the crank shaft to combat vibrations, which start to become an issue in big engines with a relatively low cylinder count.
Next, the video looks at the GM engine's variable profile camshaft, which enables both power when it's needed, and fuel economy when cruising. Interestingly, the video points out that the Silverado 1500's naturally aspirated 5.3L V8 L84 manages to eke out slightly better fuel economy on the highway, although it's worth pointing out that the L3B still manages superior fuel economy in the city.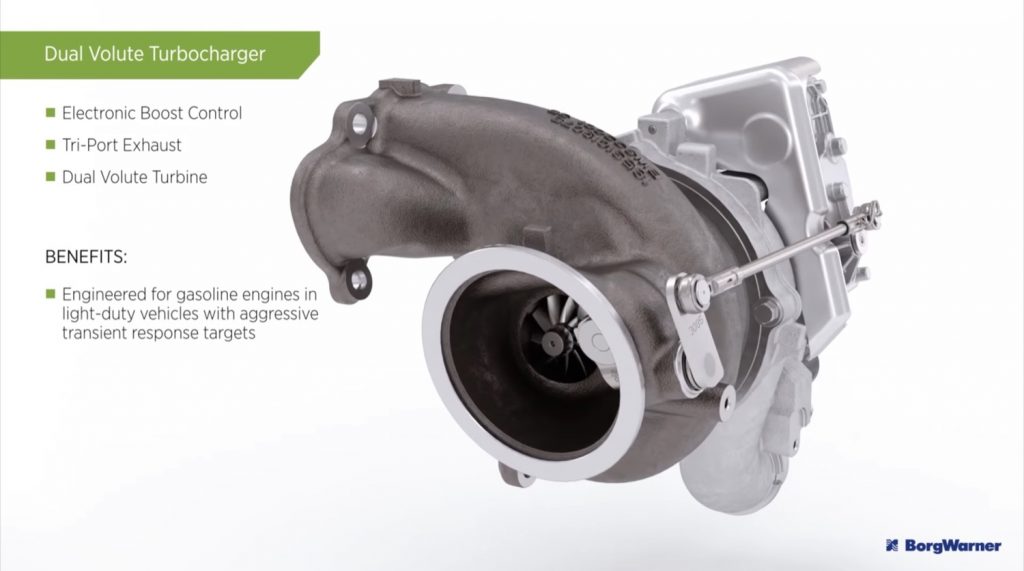 Finally, the video gives a breakdown of the L3B's which is Dual Volute turbocharger, an impressive bit of GM engine technology that maximizes the impact of exhaust gas energy by separating the exhaust pulsations to the turbine between two volutes. The end result it better response, better low-end torque, and better efficiency.
All told, this video is definitely worth a watch for those readers out there craving some nerdy details on this versatile GM engine.
Want to see your GM ride featured on GM Authority? We welcome your submissions. See
here
for details.