The Chevrolet Silverado Was Almost Sold In South Korea: Exclusive
16
The year was 2018 and General Motors' business was floundering in South Korea, causing the Detroit-based automaker to undertake massive restructuring measures by shutting down one plant, funneling $6.4 billion in its own funds to its Korean unit while accepting $750 million from the Korean government, reaching a new deal with the local union, and modernizing its lineup. While all that was taking place, GM Authority has exclusively learned that executives were busy plotting another piece of Chevrolet's resurgence in the Korean market – the pickup truck, in the form of the Chevrolet Silverado.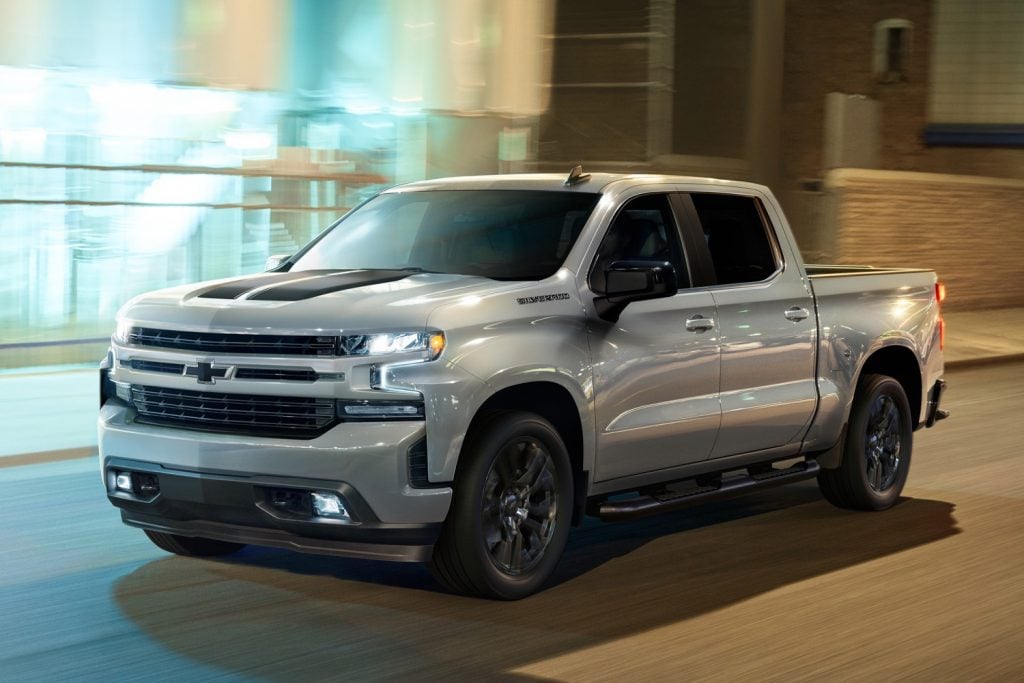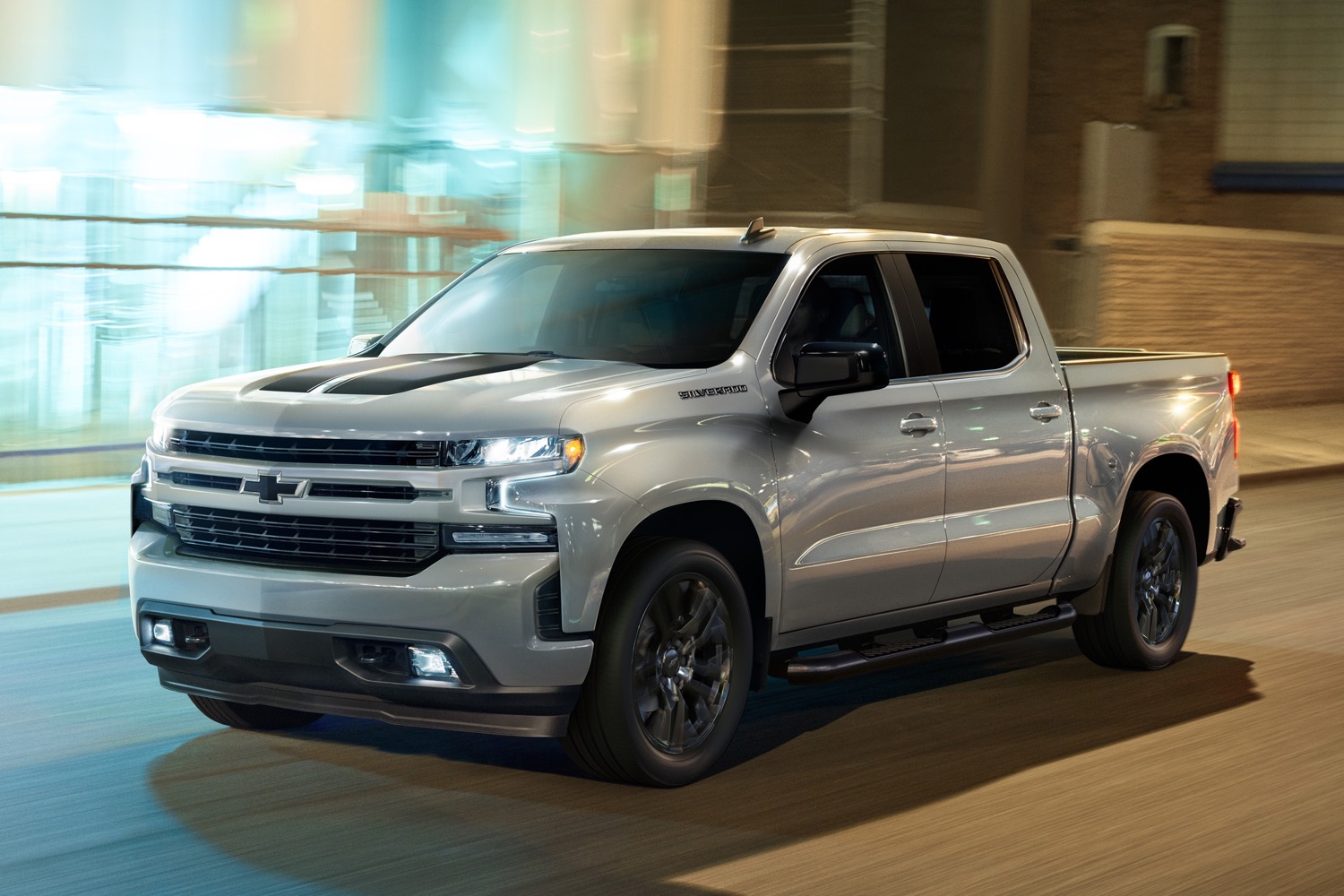 To fully understand the circumstance, the 2017-2018 Chevrolet Korea portfolio was full of small cars and a handful of crossovers, but lacked a pickup offering – one of the vehicles that, arguably, defines the brand today. With the Silverado being the Bow Tie brand's best-selling and most recognized vehicle in the U.S., introducing it in markets like Korea would have definitely worked in Chevrolet's favor, at least as far as brand image is concerned. Alas, the Silverado never made it to Korea.
According to insiders who worked on the project who spoke to GM Authority, GM product planners performed various market studies, all of which showed that the Silverado would not do well in Korea for a handful of reasons. For starters, Korea doesn't have a big pickup truck market, at least not in the way Americans think of pickup trucks. The trucks currently sold in Korea are more along the lines of affordable, no-frills work trucks that are seldom used as personal vehicles. GM Korea already satisfies that need via the "Chevrolet" Labo – a relic that's survived the test of time by remaining in the lineup since the days before GM bought out Daewoo to form what we know today as GM Korea. What that ultimately means is two-fold: first, there isn't a need for yet another work truck; second, Korean consumers don't really have any expectations for pickup trucks, giving GM a blank canvas to do something different.
GM's studies also found that while most Koreans preferred utilities (crossovers and SUVs) over pickups, there was a small subset of the market that was interested in pickups. However, most of the interest lied in using the vehicles for recreational activities such as visiting Korea's mountainous countryside. Another subset of research showed that some customers would swap two current cars – a sedan used for work and an SUV used for recreation – for a quality pickup truck offering, only if such a model were available. The stage was set to bring the Chevrolet Silverado in Korea, but – as our sources explain – there was one major holdup.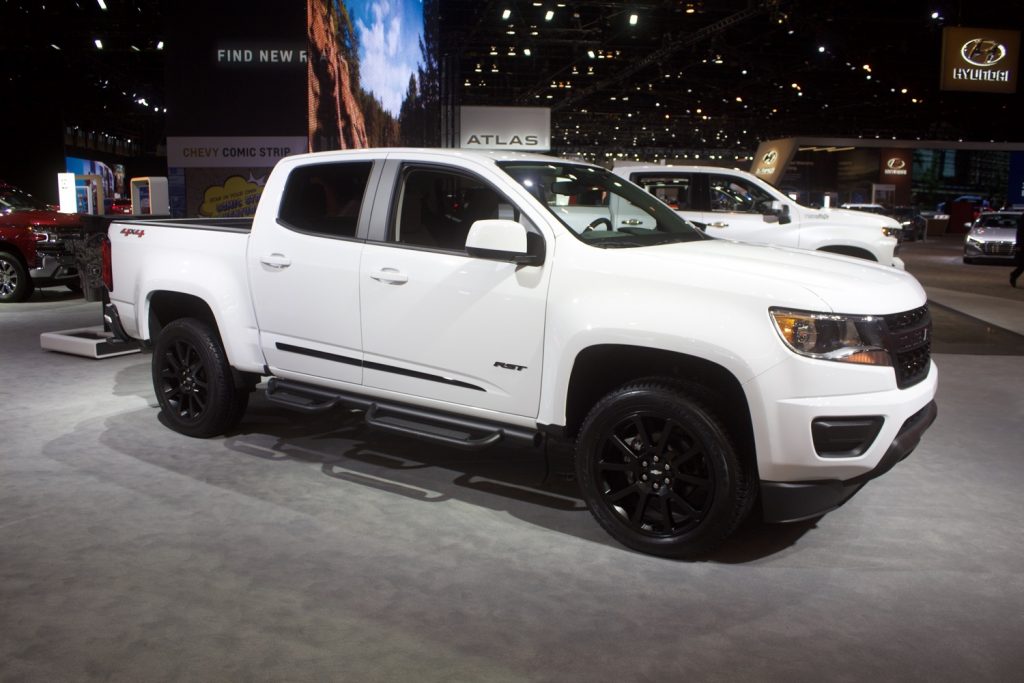 Korea has significantly smaller streets compared to the U.S., and the Silverado – which had grown to record proportions for the 2019 model year – would have been overkill for the nation's infrastructure, from driving to parking and anything in between. In fact, the select few personal pickup trucks that were offered in Korea at the time – mostly from barely-hanging-on SsangYong – are much smaller than the Silverado. In fact, their footprint is more in line with the midsize Chevy Colorado. And so it came to be that GM chose to offer the North American-market Colorado over the Silverado in Korea.
It's worth noting that the international-market Colorado, made at the GM Rayong plant in Thailand, wasn't selected for two reasons: not only was it an older, less competitive product, but tariffs would have made it more difficult to make a business case for the truck, while the U.S. and South Korea have a tariff-free trade agreement. But making the decision to import the U.S.-market Colorado to Korea was only half of the battle.
The other half, our insiders tell us, was for GM Korea executives to convince their counterparts at GM North America to part with a few hundred units of the Colorado a month in order to export them to Korea. That was tougher than it would seem, since the Colorado was in tight supply in the U.S.: the GM Wentzville plant was not producing enough units to keep up with market demand for the Colorado and its corporate cousin, the GMC Canyon. Making things even more difficult is that GM was already exporting the North American-market Colorado to two international markets – Mexico and Colombia. Adding Korea as an export market would take potential Colorado sales from the United States – GM's most profitable market.
Ultimately, that was all ironed out and GM announced the Colorado for Korea in April 2019. The midsize truck launched in the Asian market in the August-September 2019 timeframe. Initial Colorado sales in Korea have been promising, tallying 1,127 deliveries during the first two months of 2020. While that figure will likely fall drastically during Q2 2020 as a result of the ongoing coronavirus pandemic, which has halted GM vehicle manufacturing (including that of the Colorado at Wentzville), we fully expect sales to recover once things return to normal.
Alas, the Chevrolet Silverado never made it to Korea, but its smaller Colorado brother did… and the rest is history.
Want more exclusive info about GM trucks? Then subscribe to GM Authority (it's free) for the latest Silverado news, Chevy Colorado news, Chevrolet news, and ongoing GM news coverage.
Want to see your GM ride featured on GM Authority? We welcome your submissions. See
here
for details.